Newt Scamander: The Hufflepuff Hero We Need More Than Ever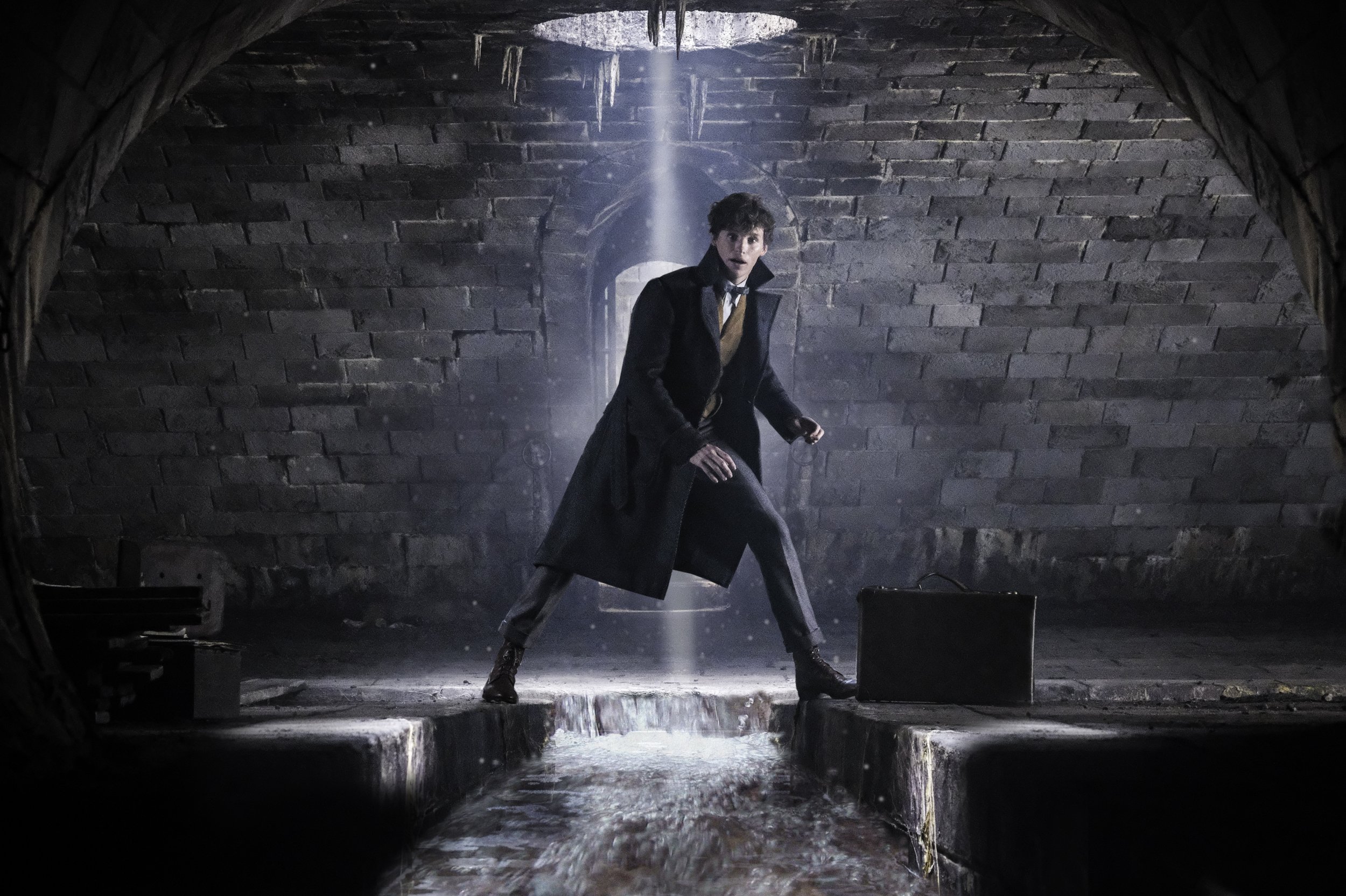 This article, and more on J.K. Rowling's magical creatures, can be found in Newsweek's Special Edition: Fantastic Beasts of the Wizarding World.
It's clear from our first introduction to Newton Artemis Fido Scamander that he is different. Visually, he is someone who stands out as a bright spot of turquoise in a sea of grays and browns, not afraid to be unlike the others. He is marked immediately as separate, sitting by himself on a ship sailing into New York City. His brightly colored coat and scarf set him apart, yes, but there's also something else: a light in his eyes and a kind word to an as-yet-unseen creature in a case. His tone, one of amusement and clear fondness, is reassuring not just to Dougal the Demiguise but also to us, and we breathe a sigh of relief knowing that Newt Scamander is sailing into our hearts.
As an audience, we are far too used to seeing kindness overshadowed by other tricks from the hero's bag. That particular trait usually takes a backseat to the juicier talents like martial arts or marksmanship—or in the Wizarding World, wand dueling skills—letting us know a black-and-white battle of power and strength is about to begin. Seeing that kind of strength through the Harry Potter series was rousing, encouraging and exhilarating. But today, we live in a different world from the one in which Harry's story was first emerging, and though we need Harry's story now as much as ever, we also need a different kind of hero. Newt is the Hufflepuff hero we need in today's world. Fair, trustworthy, honest and loyal, Newt's attributes are the perfect antidote to the divisiveness that surrounds him—and his example is a breath of fresh air in both Newt's and our world.
Newt's ability to offer a place of belonging to those who feel lost, no matter their background, gives us a glimpse at a world where the Hufflepuff trait of kindness can build bridges of understanding. First, Newt's bond with his creatures transcends the typical human-creature dynamic. When Newt first tells Tina Goldstein he's traveling the world and studying creatures as research for his book, she automatically assumes it's an "extermination guide." Newt, however, wants to educate his fellow witches and wizards on how to live alongside these creatures, not wipe them out. Looking at the world around him, not in fear but in awe, has led Newt on an incredible journey to conserve and protect magical beasts in every corner of the world.
It is with this insight and passion that Newt fosters his relationship with all beasts and peoples, including "no-majs"! His ability to pull together the band of misfits that become our four heroes is down to his acceptance, tolerance and ability to recognize special qualities in people (and beasts alike).
There is something pure and honest about Newt, maybe because he's more used to creatures than humans, that makes his fight for Credence Barebone so impassioned. Unable to hide his caring nature, he has found a group of people who believe in his way of fighting. Newt turned their close-minded, fearsome nature into something that is beautiful and open.
Amy Hogan, Lizzie Gladwyn and Alison Siggard are part of the team at MuggleNet.
This article was excerpted from Newsweek's Special Edition: Fantastic Beasts of the Wizarding World. For more on J.K. Rowling's magical creatures, pick up a copy today.