Florida Woman Who Sent Sandy Hook Parent Death Threats Will Plead Guilty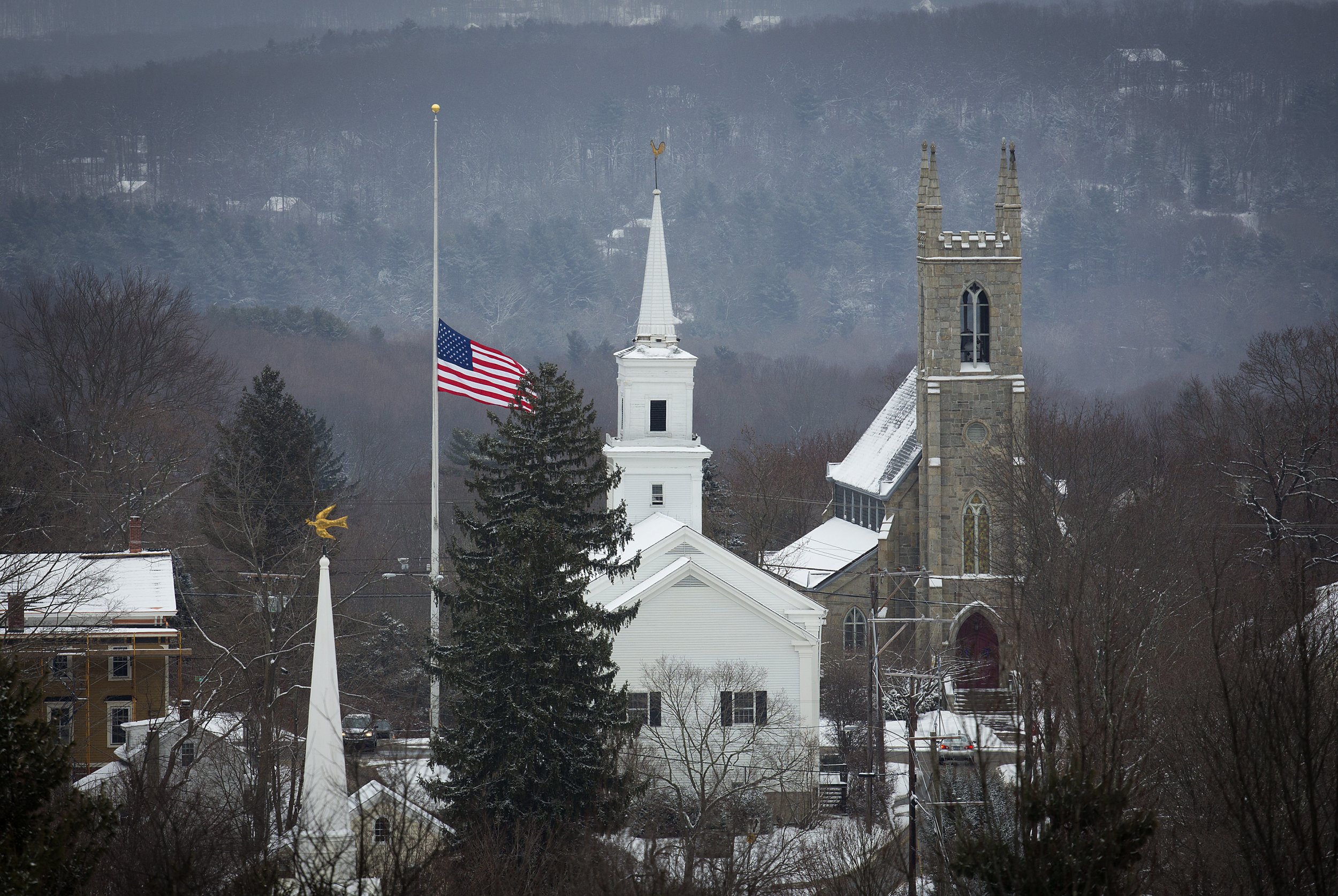 A Florida woman who believes the 2012 school shooting in Newtown, Connecticut was a hoax will plead guilty to threatening the father of a 6-year-old boy who was killed in the massacre, according to federal court papers.
The guilty plea is an illustration of how unhinged conspiracy theorists latched onto the Newtown shooting and harassed the family members of the victims.
Lucy Richards, 57, called Lenny Pozner at least four times in January 2016 and left voicemails on his phone. "Look behind you, death is coming to you real soon," the unhinged woman said in one message. "LOOK BEHIND YOU IT IS DEATH," she said in another, according to her criminal indictment, which was filed in Miami federal court.
"Richards' belief that the school shooting was a hoax and never happened allegedly motivated her to make the charged threats," federal prosecutors said when Richards was indicted in December 2016.
In a statement after Richards was arrested, Pozner pointed out the potential danger stemming from conspiracy theorists.
"We are comforted to know that the system is working to protect the victims of violent crime from re-victimization by potentially violent hoaxers," he said.
In court papers filed Wednesday, the public defender representing Richards said the case would be resolved with a guilty plea. Richards was initially indicted on four counts of interstate threats, with each count punishable by up to five years in prison, but her sentence under the plea deal will likely be much lower.
The mass shooting during which Pozner's son Noah was killed occurred on December 14, 2012, when Adama Lanza walked into Sandy Hook Elementary School and began firing with an AR-15 rifle. By the time police arrived and Lanza fatally shot himself, he had killed 20 young children and six adults who worked in the school.
Richards has backed out of pleading guilty before. In April, she was supposed to appear in court to plead guilty but when she didn't show up a warrant was issued for her arrest. After her arrest by the Hillsborough County Sheriff's Office, she was turned over to the FBI, according to the Sun-Sentinel.
Richards, an ex-waitress who is receiving Social Security disability payments, told court officials that "she wanted to go to trial and she does not want her future to be in one person's hands," the newspaper reported. She also told investigators that she left the voicemails when she became angry after reading websites that promote false conspiracy theories about mass shootings, according to the newspaper.
Other parents and family members of the victims in addition to Pozner have been harassed by conspiracy theorists who are convinced the shooting didn't happen.