The Next 'Bachelorette' Reveal Is Sooner Than You Think: How To Watch Live Announcement
The next Bachelorette will be announced on Monday, though it's unclear if ABC has made a final decision as of yet. Tony Morrison of Good Morning America announced Friday that the new Bachelorette will make their debut on the talk show.
The ABC channel show airs each weekday from 7 to 9 a.m. ET. What time, exactly, the Bachelorette will be introduced is unknown.
According to spoiler expert Reality Steve, ABC likely hasn't told the next Bachelorette that they're officially in the position. Reality Steve formerly explained that up to four women sign contracts each season for the position and that the timeline moves incredibly quickly.
"In regards to Bachelorette being announced Mon morning on GMA, just remember that when Arie was announced on GMA his season, he didn't find out until the night before, took the red eye to NY, and went straight to the studio," he explained on Twitter Friday. "They're gonna try & keep this as secret as possible."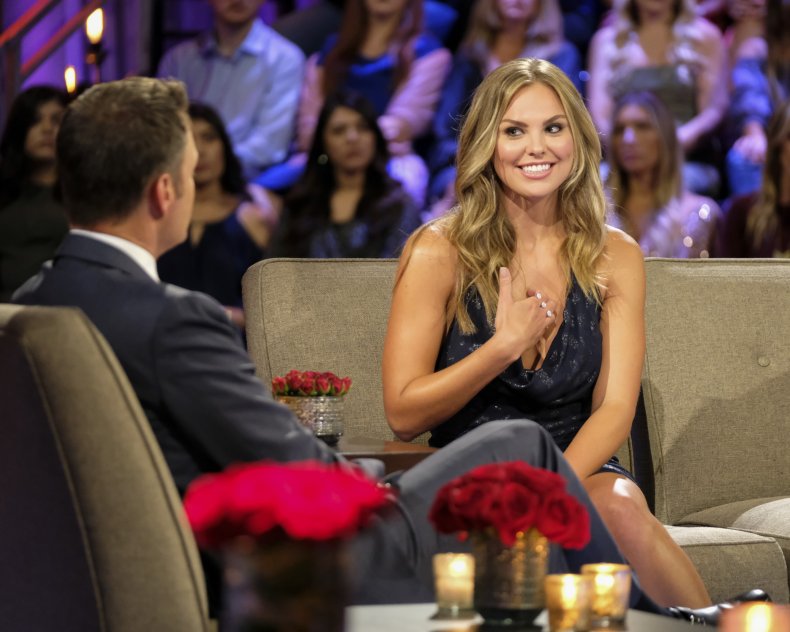 Despite the want to keep the process a secret, there are a handful of clues as to who the next Bachelorette could be. Reality Steve unpacked them in a blog piece published Wednesday. The first was an obvious choice: Hannah Brown.
Hannah Brown was last year's Bachelorette and has stayed in the public eye since. Though Brown was apparently ABC's first choice, Reality Steve claimed they couldn't agree on money.
He listed a handful of other women who have applied for the position including Tia Booth, Kelsey Weier and Tayshia Adams. Reality Steve also dove into a fan theory that claims Clare Crawley may be brought back for the position.
While he couldn't confirm the rumor, he analyzed why ABC may revert to Clare. "Here's my opinion on Clare IF she does end up being the Bachelorette," he tweeted. "Yes, it's random. And yes, she's not on anyone's radar really. But 1) that gives them major shock value 2) gives them some1 older and 3) it kinda puts her as a combination of being the female Arie & Nick."
He continued: "Arie came out of nowhere. He hadn't even been on Bachelor programming for 5 years. It's only been 2 for Clare since Winter Games. And Clare has had chances, just like Nick did multiple times, that for whatever reason didn't work. Would it still surprise me? Absolutely."
Peter Weber's season of The Bachelor is still airing. Monday night will host the Women Tell All special ahead of Weber's finale. It's likely Victoria Fuller, Madison Prewett and Hannah Ann Sluss will not be the Bachelorette, as they're still contestants on Weber's season.