'Next in Fashion' on Netflix: Where You Can Buy All the Contestants' Collections
Only one contestant on Next in Fashion may have won the chance to sell their collection on Net-a-Porter, but most of the other 17 also have clothes available to purchase online for fashionistas who fell in love with the Netflix show. Contestants like Daniel Fletcher, Marco Morante and Angel Chen became particular fan favorites, with requests for their fashions skyrocketing.
How to buy all the Next in Fashion contestants' collections
Adolfo Sanchez
The Mexican-American designer, based in Los Angeles, was paired with Claire Davis on the show. He has his latest collection available on his website, Adolfo Sanchez Designs.
Claire Davis
The U.K.-based designer, who was partnered with Adolfo, is the founder of Hanger Inc. It currently has a selection of latex fashions available to purchase on its website.
Angel Chen
The partner of (spoiler alert) eventual winner Minju Kim was Angel Chen, whose eponymous label brings together east and west. Her designs are available on her website, but she has also collaborated on collections for Urban Outfitters and H&M.
Minju Kim
Next in Fashion winner Minju Kim's clothes are currently on her website and the Society A site, which champions Asian designers. Her Net-a-Porter collection is also available to preview on their website and will be available to order at some point in February.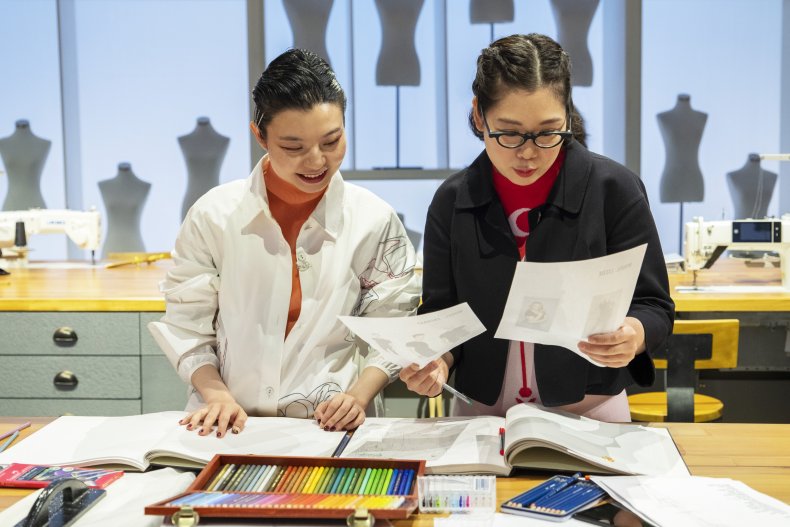 Ashton Hirota
Ashton, who impressed the judges alongside partner Marco Morante with their LA aesthetics, is the founder of ASHTON MICHAEL, which has an online store.
Marco Morante
Marco is the founder of LA label Marco Marco, well known in LA for its use of trans models as well as drag queens. Their underwear and ready-to-wear clothes are available on the company website, as well as on underwear retailer VOCLA and a number of other underwear websites.
Charles Lu
The Canadian designer, who made a memorable odd-couple pairing with Angelo Crucian, is currently developing his own brand, per his website, which does not currently have any of the designer's clothes for sale.
Angelo Crucian
Angelo, the Italian designer whose all-leopard look in the first episode made him a viral sensation, is behind the Yezael label, whose website offers several items from the designer for sale.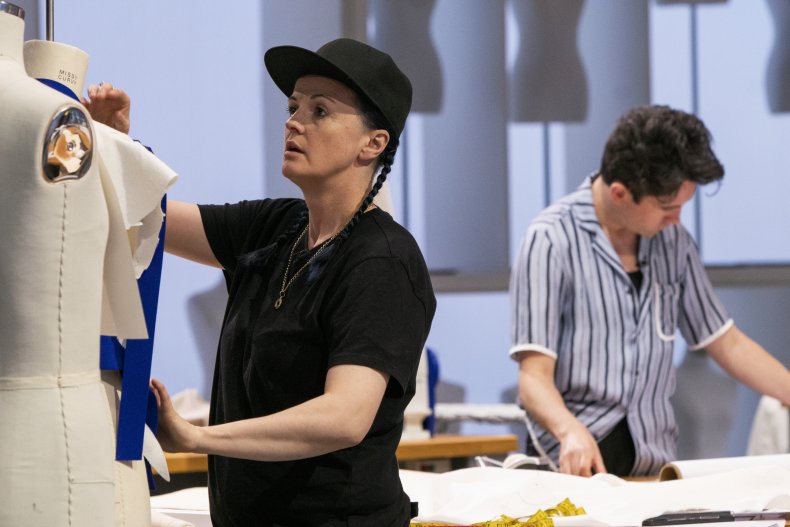 Daniel Fletcher
Next in Fashion runner-up Daniel Fletcher may have not won the main prize, but he is an in-demand designer, selling his clothes through his DANIEL w. FLETCHER imprint. His first collection for Fiorucci is also coming soon wherever the brand is sold.
Carli Pearson
Daniel's on-screen partner Carli Pearson is the founder and creative director of Cimone, which currently has a new collection based upon some of the looks she designed for or wore on the Netflix show.
Hayley Scanlan
One-time young designer of the year at the Scottish Fashion Awards, Hayley Scanlan had a difficult time on the show after clashing with partner Julian Woodhouse. Outside of the show, her label is H•S, whose website includes a version of the polka dot blouse the designer wore in the first episode.
Julian Woodhouse
Julian found inspiration from his military career for his brand Wood House Army, which has a shop on its website.
Isaac Saqib
Isaac had a short but memorable tenure on Next in Fashion, but outside of the show his brand Mercy x Mankind features various items on its website.
Nasheli Ortiz-Gonzalez
Isaac was partnered with Nasheli, who does not appear to have any collections available to buy online right now. The Puerto Rican designer is focusing on her teaching work at Moore College of Art & Design.
Kianga "KiKi" Peterson
KiKi has been a ghost designer working on fashion lines associated with some of hip hop's biggest names, from Rocawear to Sean John, and helped launch iconic streetwear brand Fubu's Fubu Ladies range, whose products are available on their website.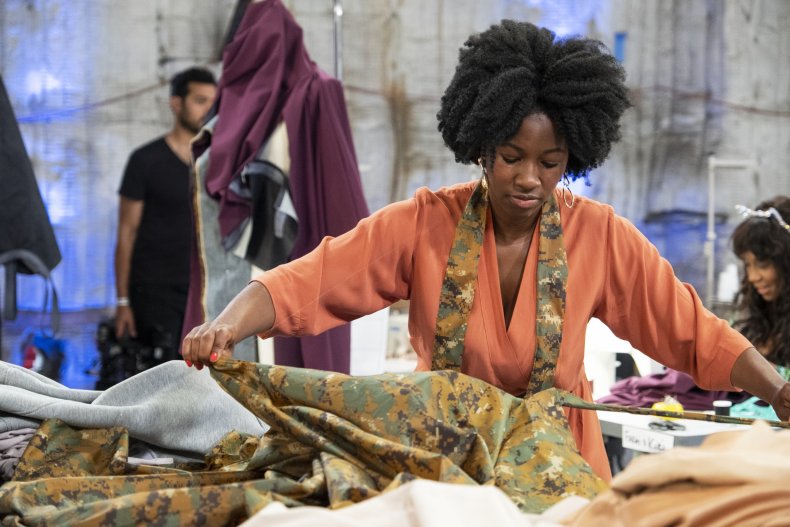 Farai Simoyi-Agbede
Farai, who was partnered with friend KiKi (who she met when they were both working on Nicki Minaj's fashion line) is the founder at TheNarativ, an online fashion store focused on sustainability. She sells clothes there under the Farai label.
Lorena Saravia Butcher
After she and partner Lorena went out during the patterns challenge, Lorena has launched a conspicuously print-free collection under her Lorena Saravia brand.
Narresh Kukreja
Despite his unfortunate exit, Narresh is sticking with his love of patterns on his Shivan and Narresh label, which offers street and resort wear on its website.
Next in Fashion is streaming now on Netflix.