Next ISIS Is Already in the Works, Says Russian Security Chief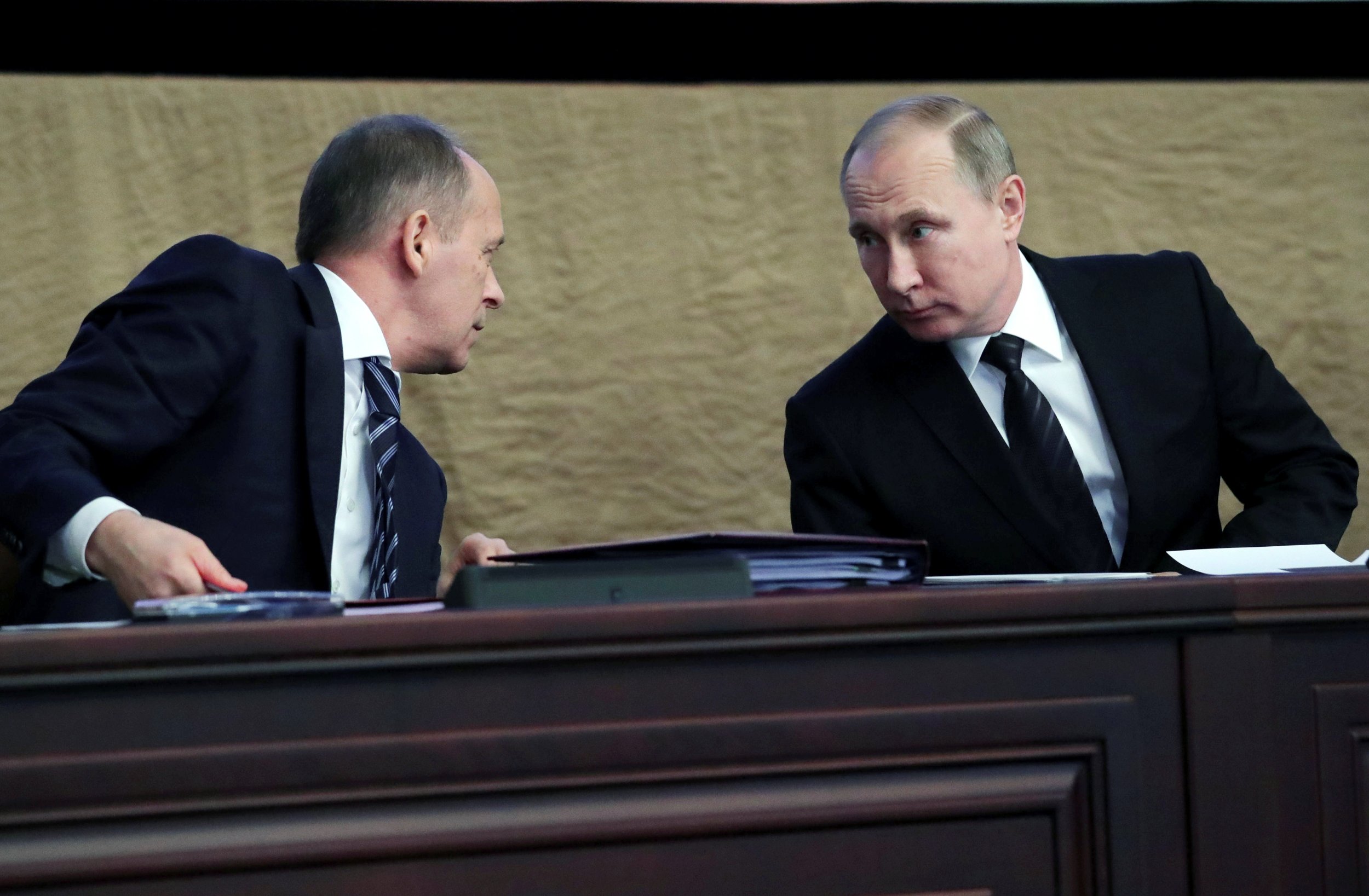 The Islamic State militant group (ISIS) will try to regroup and form a new "global terrorist network" even if it is defeated in Syria and Iraq, Russia's security services chief said Wednesday.
Speaking in the Russian city of Krasnodar at a summit of 74 law enforcement agencies, Alexander Bortnikov, head of Russia's Federal Security Service (FSB), said the jihadi group's efforts to set up a "caliphate" had by now "practically endured defeat," referring to the shrinking control over territory ISIS has in the two Middle Eastern countries.
The failed attempt to secure a caliphate does not mean the group will no longer be a threat, the security chief said. The leadership of ISIS and groups it supports has likely already given its operatives a "global strategic task" to rebrand their jihadi cause internationally, Bortnikov said.
"Evidence for this is the nature and the expanding geography of their most recent terrorist attacks," Bortnikov said, according to state news agency Tass. "Over the course of this year, the number of victims of attacks in Afghanistan, Syria, Iran, Iraq, Egypt, Mali, Turkey, Russia, Great Britain, Spain, Sweden, Finland and in other countries number in the hundreds."
The FSB chief did not explain what had changed about the nature, scale or spread of the attacks. A recent report by IHS Markit estimated that the group may have altered its tactics, as worldwide attacks by ISIS increased 38 percent in the first half of 2017, hitting new targets such as London and Manchester in the U.K. However, despite this huge increase in number, the deadliness of these attacks is falling, killing 17 percent fewer civilians.
The group's change is geared at showing "its current and potential members, as well as its sponsors, the continuum of and capability to carry out future activities," Bortnikov said.
Some of the most destructive ISIS attacks, including one against Russia, took place in the two years before the group's significant territory losses in 2017. In late 2015, ISIS downed a Russian airline passenger jet flying to St Petersburg from Egypt, killing all 224 on board. Earlier that year, 130 Parisians lost their lives in a single night's murderous rampage by ISIS militants.
ISIS affiliates would then carry out a bombing in Belgium's Brussels airport in March 2016, killing 32. In July that year, a gunman rammed a truck into crowds celebrating Bastille Day in Nice, southern France, killing 86.
At least two of these incidents had multiple attackers working together. Recent attacks often involve a single perpetrator incited from a distance, Bortnikov noted.
"The dangerous tendency that raises concern among the special services is the wide spread of the so-called autonomous jihad," he said. "One of its new elements appears to be the calls from the group leaders to his followers in many countries not to come to Syria and Iraq but to remain in the places where they live to carry out targeted hits and organize demonstrative terrorist attacks against a peaceful population."