Next British Monarch: Prince Philip's Rocky Health Paves Way For Charles, William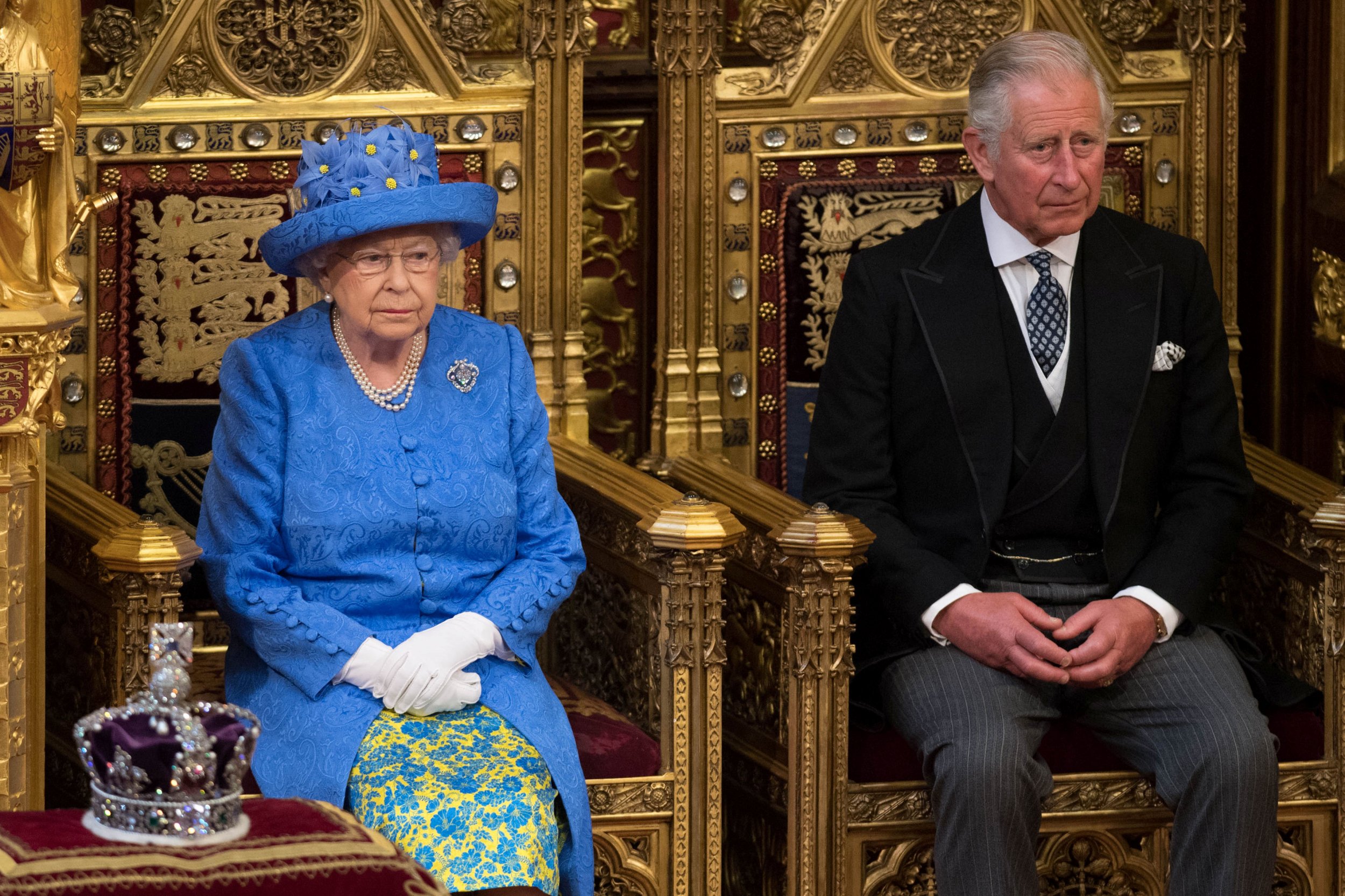 In a glimpse into the future of the British royal family, it was Queen Elizabeth II's son Prince Charles, rather than her husband, Prince Philip, who accompanied her to the State Opening of Parliament Wednesday. The Duke of Edinburgh, 96, was absent from the queen's side as she performed one of her central roles as monarch after he was admitted to the hospital Tuesday.
Related: For the Queen's speech to British Parliament, Elizabeth II isn't wearing her crown—but it gets its own car
In a statement, Buckingham Palace said that Philip had been taken to a hospital in London as a "precautionary measure, for treatment of an infection arising from a pre-existing condition."
No further details were provided, but the statement added that Philip was "in good spirits and is disappointed to be missing the State Opening of Parliament and Royal Ascot." Philip was by the queen's side as the four-day horse-racing event got underway in stifling heat at Ascot on Tuesday.
Philip was hospitalized in 2012 with a bladder infection, which is likely the "pre-existing condition" he has been admitted for this time, according to the BBC's royal correspondent.
The bout of ill health follows the announcement last month that he would be retiring from public engagements this summer. At the time it was said that the decision was not made on health grounds. When a guest at a royal lunch told Philip he was sorry to see him standing down, the prince joked, "Well, I can't stand up much."
Last year, Philip carried out 110 days of royal engagements, but in his absence it will increasingly be Charles and the next generation of royals who are seen alongside the queen. Following the announcement that Philip would be taking a back seat, the queen's youngest son, Prince Edward, said, "The show goes on, everybody shuffles around, and we all fill in spaces and keep it going, and that's what we all do."
Charles is the obvious royal member to step into Philip's shoes: the man who will take over as king when the queen ends the longest reign of any monarch in United Kingdom history. But this also will mean a more visible role for Charles's two sons—Prince William, the royal second in line to the throne, and Prince Harry—as well as William's wife, Kate Middleton.
Read more: Exclusive interview with Prince Harry on chaos after Diana's death and why the world needs "the magic" of the Royal Family
William announced that he was stepping down as an air ambulance pilot earlier this year, and it was he who was by the queen's side for the first engagement following Philip's announcement.
"William, Kate and Harry will all be expected to take on some of the organizations their grandfather will eventually hand over, but in the immediate future, they will be expected to support the queen while she is on duty," a royal source told Vanity Fair at the time. "They are going to be more high profile because quite simply, there's work to be done."