'Next Level Creativity': Internet Cheers On WWE-Style Gender Reveal
One couple decided to forego the typical gender reveal and take theatrics to new heights as part of a video that has gone viral on TikTok with over 3.6 million views.
The video was posted on April 18 by the user @chibz and says, "F a regular gender reveal, WWE taught us better." It features two men, one dressed in blue and the other in pink baby-style outfits, including baby bonnets, which were quickly removed when the "match" began.
The pair exchange strategic blows back and forth, including faux punches and kicks that amp up the gathered crowd in the unspecified location. At one point, the man dressed in pink takes down his counterpart and pins him — only for the referee to get to a "two" count before the blue wrestler jumps out and continues the battle.
The blue fighter then comes back with a move similar to The Rock's famous "Rock Bottom" and throws the pink-laden man on his back. The blue fighter then goes for the pin and hits the "three" count as the crowd cheers. Blue confetti then fills the air.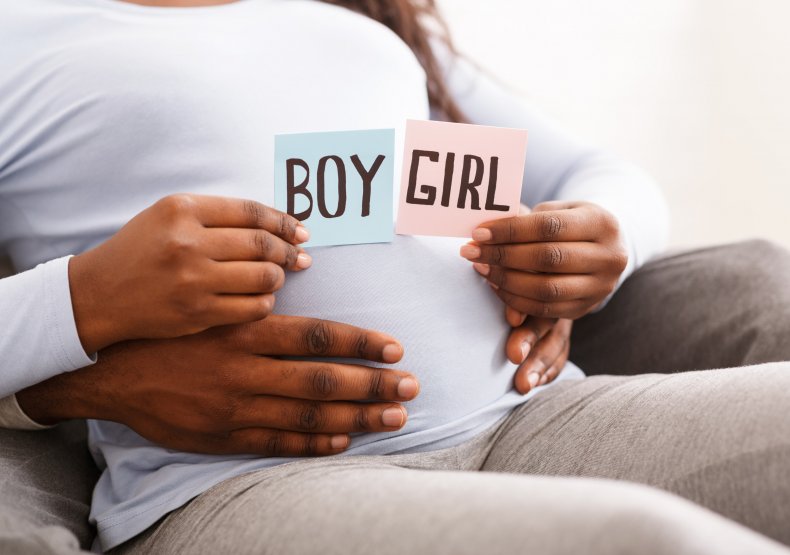 Viewers were smitten with the video, with many saying it was "lit." One user called it "next level creativity." Some even hoped Vince McMahon, CEO of the WWE, watched the fight.
"Lol why did I start cheering as well this is good idea," one user commented.
A female user who may be the expectant mother expressed appreciation, commenting, "Y'all made our day special."
Even those who have no desire to procreate found the video charming.
"Saving this even tho i literally don't want kids," one user said. "This is too cute."
A similarly styled gender reveal took place in June 2021, when pink and blue-colored wrestlers battled in a makeshift wrestling ring erected on someone's lawn. That reveal was also viewed millions of times.
While gender reveals have become the international rage, they don't always go off without a hitch. Some have led to serious injuries or even deaths, as noted in a 2021 story by the Boston Globe. A September 2020 gender reveal involving a pyrotechnic device led to a California wildfire that burned over 22,000 acres in three months and resulted in the death of one firefighter.
Midway through 202,1 three people died due to gender reveal-related schemes. In one case, an expectant New York father died after a device he and his brother were building for the event detonated. One month later, a pilot and co-pilot hired to announce the future birth of a girl died when their plane crashed into a lagoon near Cancun, Mexico.
The woman credited with starting the gender reveal craze, Jenna Karvunidis, told Today in 2019 that these events have gotten out of control. She said she celebrated her first child's birth in a grandiose way because of several previous pregnancy losses.
"Gender reveal parties are canceled," the mother of three said. "I cringe when I see them now. The insane levels people are taking them just to celebrate one of the most mundane facts about their child is just bizarre."