Next in Line: British Royal Family Order of Succession in Pictures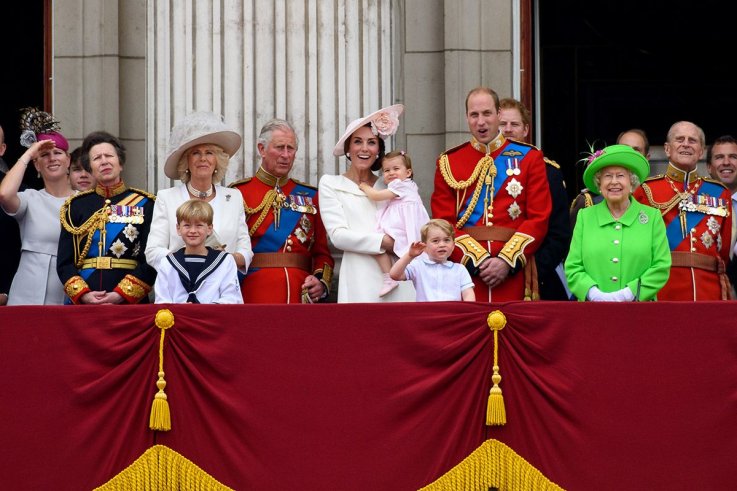 The order of succession to the British throne is the sequence in which members of the Royal Family would come to the throne if the reigning monarch died or abdicated. In other words, if and when Queen Elizabeth dies, it's already established who becomes the next sovereign. And when that happens, each person in the line of succession moves up a spot.
Traditionally, males came before females in the line of succession. A boy would always leapfrog an older sister. Before the current queen came to the throne in 1952 she was the "heir presumptive": had her mother died and her father King George VI remarried and had a son, that boy would have taken Elizabeth's place in the line of succession. Until the day King George died, Princess Elizabeth was "presumed" to be the heir—but could have been pushed aside by a brother. Queen Elizabeth's son Prince Charles, by contrast, is the "heir apparent": no one could squeeze between him and the throne.
However, the Succession to the Crown Act came into force in March 2015. It ended the system of male-preference primogeniture and moved to absolute primogeniture, so that for children born after October 28, 2011, the succession is determined only by age, not gender. This change came too late for Lady Louise Mountbatten-Windsor, the daughter of Prince Edward who remains one place behind her younger brother. But the new law did take effect in time to keep Princess Charlotte, the 3-year-old daughter of Prince William and Kate Middleton—the Duke and Duchess of Cambridge—ahead of her new little brother Prince Louis Arthur Charles in the line of succession. If William and Kate have more children, each will fall behind Louis. But all of William's children take precedence over Prince Harry.
When Harry was born he was third in line to the throne behind his older brother Prince William and his father, Prince Charles. Now William's three children have pushed Harry back to sixth.
Where will any children of Harry and Meghan Markle fall in the line of succession? They will come immediately behind Harry in the order of their birth—regardless of gender. And Prince Harry's children, in turn, push back Prince Andrew and his two daughters, Prince Edward and his son and daughter, and Princess Anne and her two children (and their children).
Here are the 25 people in line of succession to the throne:
Prince Charles, eldest son of Queen Elizabeth II
Prince William, eldest son of Prince Charles
Prince George, eldest child of Prince William
Princess Charlotte, second child of Prince William
Prince Louis, third child of Prince William
Prince Harry, younger son of Prince Charles
Prince Andrew, second son of Queen Elizabeth
Princess Beatrice, eldest child of Prince Andrew
Princess Eugenie, younger child of Prince Andrew
Prince Edward, third son of Queen Elizabeth
James, Viscount Severn, Prince Edward's son
Lady Louise Mountbatten-Windsor, Prince Edward's daughter
Princess Anne, Queen Elizabeth's daughter (older than Andrew and Edward, but superceded by them)
Peter Phillips, son of Princess Anne
Savannah Phillips, older daughter of Peter Phillips
Isla Phillips, younger daughter of Peter Phillips
Zara Tindall, daughter of Princess Anne
Mia Tindall, daughter of Zara Tindall
(Zara Tindall is expecting a second child; regardless of gender, that child will rank behind older sister Mia in the line of succession)
David Armstrong Jones, Earl of Snowden, son of Princess Margaret, the younger sister of Queen Elizabeth
Charles Armstrong-Jones, Viscount Linley, the Earl of Snowden's son
Lady Margarita Armstrong-Jones, daughter of the Earl of Snowden
Lady Sarah Chatto, daughter of Princess Margaret
Samuel Chatto, older son of Lady Sarah
Arthur Chatto, younger son of Lady Sarah