The Next Major Marijuana Exporter Will Be in the Middle East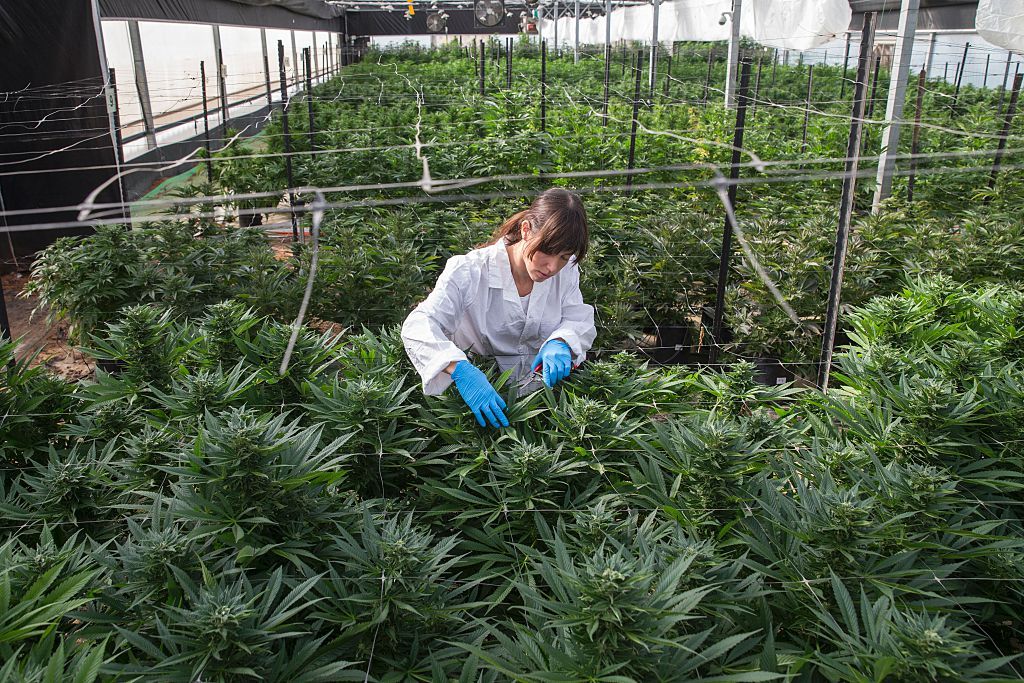 The Israeli cabinet this week approved legislation that will transform the Middle Eastern country into an exporter of marijuana for medical use.
"I am glad this is finally happening. It opens a very big market in Israel. The technology is here in Israel and until now we simply had to give the technology to other countries," Justice Minister Ayelet Shaked said, Reuters reported. "Therefore, I am glad we can reap the profits here in Israel."
Israeli newspaper Haaretz reported that cannabis stocks surged in the country ahead of the law's approval, noting that the Israeli industry was estimated to be worth about $11 billion four years ago and had grown since then. Although exports will be allowed, companies must get approval from the Health Ministry and can only send their products to countries where the use of marijuana is legal.
"Right now, there are only three countries that allow for cannabis exports—Netherlands, Canada, and Israel," Sara Gluck, president of the America Israel Cannabis Association (AICA), told Newsweek. "Canada, with its new regulated market is not in a position to export cannabis due to in-country demand and shortages. The biggest obstacle will be countries allowing for these imports. There are over 30 countries that have medical cannabis programs, and these are all potential importers of Israeli cannabis."
Exports from medicinal cannabis are expected to bring in about $1 billion in tax revenue for the Israeli government, according to a projection by the Ministry of Finance, The Jerusalem Post reported. With the global cannabis market expected to grow to nearly $60 billion by 2027, Forbes reported, Israel hopes to tap into the economic potential of the budding international industry.
The Post also reported that the cannabis legislation moved forward in the Israeli parliament due to the departure of U.S. Attorney General Jeff Sessions, who had signaled he would take a tough stance on cannabis under President Donald Trump. Although the administration of President Barack Obama had taken a relatively lax approach to marijuana, there was concern that would change with Sessions at the helm of the Justice Department. But with the attorney general's exit at the end of 2018, lawmakers in Israel saw the opportunity to move forward with legalizing medical exports of the plant.
As of April of last year, eight Israeli companies were licensed to grow medicinal cannabis. Hundreds of other applications remain pending for farms, pharmacies and factories for the agricultural product. Medical marijuana has been legal in the country, although tightly regulated, since 2016.
In a sign that the new law does not mean an entirely lax approach to cannabis. The Post reported four suspects were detained on Thursday in Israel for allegedly illegally producing and growing marijuana in the north of the country. More than 1,000 plants were seized by authorities, along with equipment involved in production and 160 kilograms of unidentified substances.
"There's also movement [to legalize] on the adult use front," Gluck told Newsweek. "According to the Green Leaf Party, 71 percent of adults in Israel are in favor of legalizing cannabis. Right now, it is decriminalized and offenders are given fines."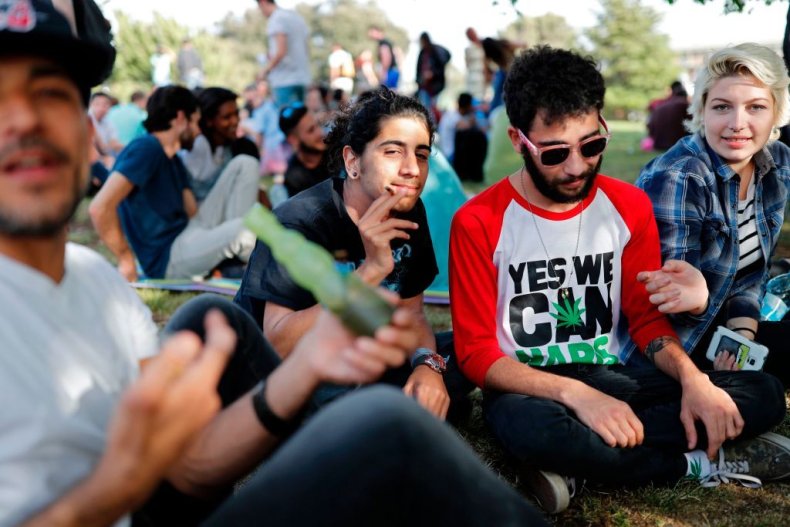 Elsewhere in the Middle East, Israel's neighbor and rival Lebanon has voiced plans to legalize medical cannabis for cultivation and export as well. Last July, Lebanese House Speaker Nabih Berri told the U.S. ambassador to his country, Elizabeth Richard, that his country planned to move forward with the legalization, CNN reported.
Raed Khoury, who was Lebanon's caretaker economy and trade minister, said that Lebanese cannabis was already "one of the best in the world." Although the plant is currently illegal in the Mediterranean nation, its is widely cultivated in the country's Bekaa Valley, in the east of the country.
However, due to political deadlock following 2018 elections, the country was without a fully functioning government at the time of Khoury's and Berri's comments. On Thursday, the deadlock was brought to a close after nearly nine months when the Lebanon announced the formation of a government. It remains to be seen if Beirut will move forward with legalization.
Last year was a banner year for cannabis cultivation, with Canada becoming the first developed and industrialized nation to fully legalize and regulate recreational cannabis. The countries of Georgia and South Africa also saw court rulings that legalized marijuana for personal use, but not for sale or cultivation. Several more U.S. states also legalized recreational and medicinal cannabis, although the plant remains illegal under federal law.