Next News Network Founder Cries on Air as Conservative Channel Demonetized
The Next News Network host and founder Gary Franchi broke down in tears as he announced the conservative YouTube channel had been demonetized.
The video was entitled Emergency: An Urgent Prayer and was shared on the YouTube channel on Sunday. The page has over 2.2 million subscribers and the video has so far been viewed more than 115,000 times.
In the footage, Franchi breaks down multiple times as he attempts to explain that that the livelihoods of those who worked for the channel were now threatened.
Franchi did not give a reason as to why his page had been demonetized, however.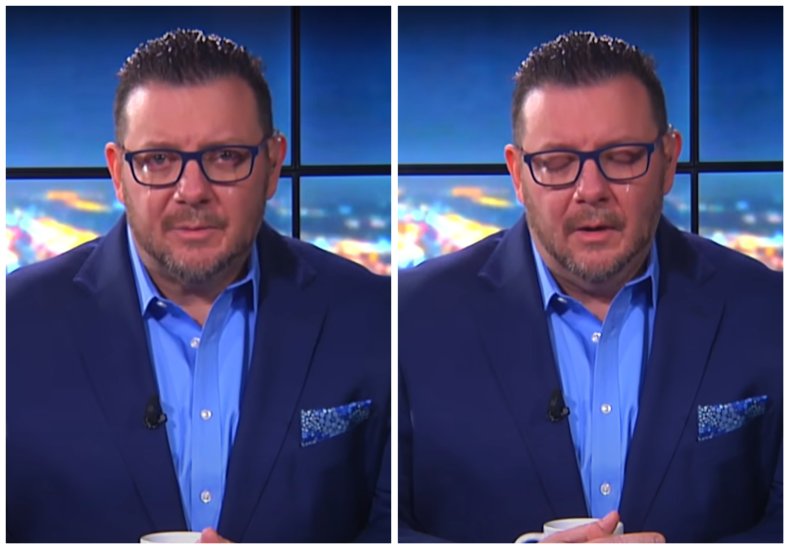 During the video he called for his viewers to pray with him. During his prayer he said he was trusting the future to God and asked for him to move the "mountain" of this obstacle out of their way.
He also called on his viewers to offer help financially and guided them to a Paypal page that would allow viewers to contribute.
The video's description page read: "Our channel has been demonetized by YouTube and we urgently need your help to ensure our expert independent reporting continues.
With your donation, no matter how small, you can have a significant impact in the fight for truth and liberty. Our goal has always been to activate Americans with information they need in order to preserve their rights.
"Our fate as a Republic hangs in the balance—your support could make all the difference. Join us as we strive to bring truth back into mainstream media. Together, let's make a lasting change in America.
"You have the power to restore America! With your small contributions, you join a network of supporters that help us bring expert independent reporting to you and your community, instantly.
"Your help is essential to reach our modest goal of $57,000. Together we can make a lasting impact on restoring America by holding those who would violate our freedoms accountable in the court of public opinion."
Franchi has previously spoken on why he believes his conservative news company is so important to modern media.
In 2019, according to a Benzinga report, he said: "I started the Next News Network after I saw my 2012 candidate, Ron Paul, so brutally treated by the media and his own party. I vowed to never let that happen again by using the free press to support my candidate in 2016.
"We were successful, and were instrumental in the election of our next president Donald J. Trump"
Newsweek has contacted YouTube and the Next News Network for comment.