What's Next for Obama's Foundation: Chicago Library Project Still Needs Millions of Dollars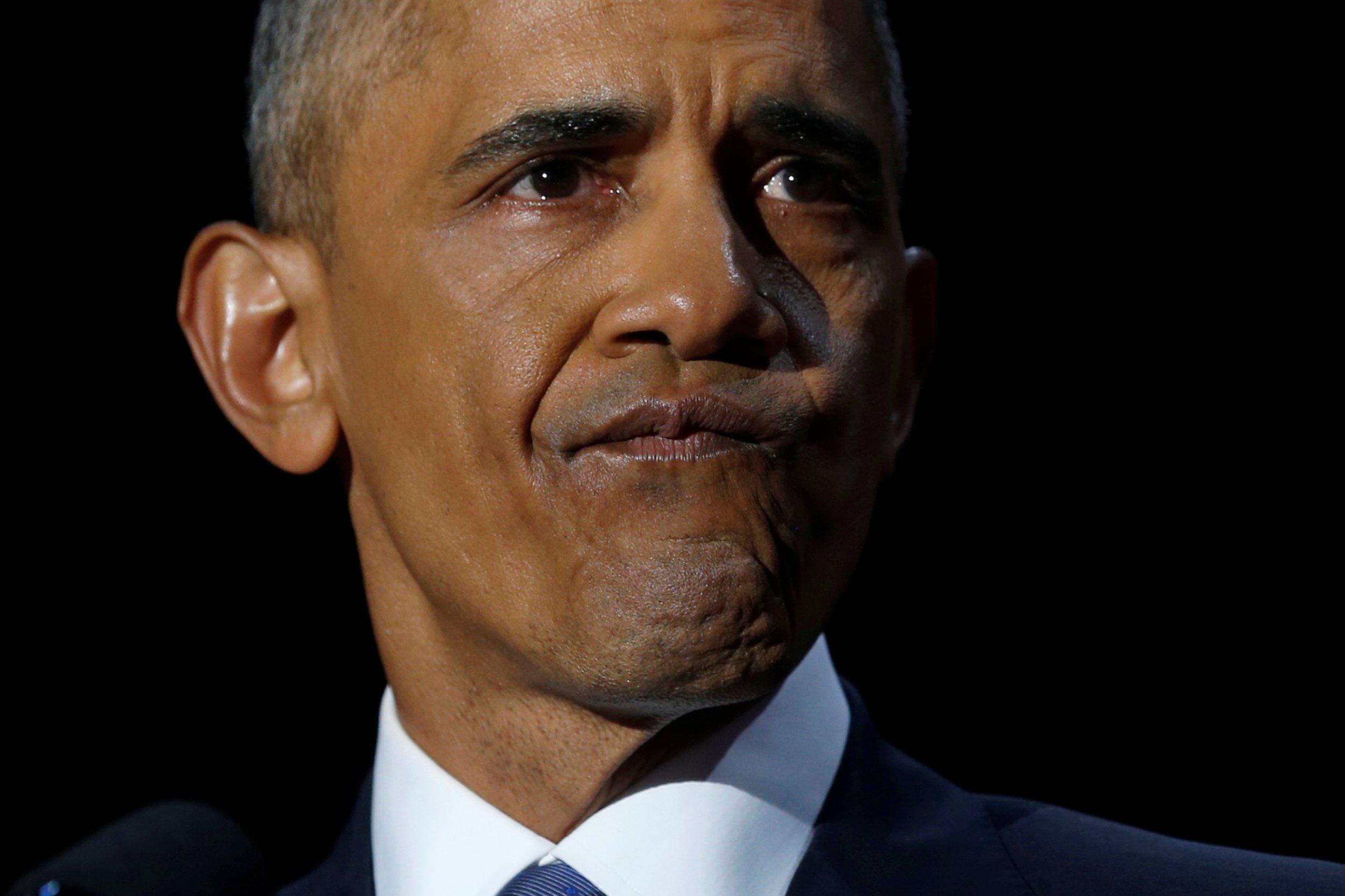 In between writing his highly anticipated memoir and vacationing in exotic locales, President Barack Obama has yet to finalize a design for his presidential library and museum in Chicago, officials said Tuesday. The announcement is the latest sign that Obama is still working to put together the team of advisers on his Obama Foundation tasked with raising the cash to pay for construction of the library.
"I know everybody wants to see the design," Michael Strautmanis, vice president of civic engagement for the Obama Foundation, which is overseeing the complex honoring the nation's first African-American president, told reporters Tuesday during an event in Chicago celebrating the project. The library is considered one of the city's most prestigious upcoming architectural projects, but, Strautmanis added, "the president is still exploring ideas...the president and Mrs. Obama plan to share their vision this year,"
Obama met earlier this year with civic leaders in Chicago to discuss the library and museum. Construction on the new presidential library will begin in late 2018. The complex—expected to cost $500 million—is slated to open in 2021 in Chicago's South Side.
New York architect Billie Tsien said during the event that she and her architectural partner husband, Tod Williams, were thrilled to be tapped for the project, the Chicago Tribune reported. The couple are known for designing the Barnes Foundation art museum in Philadelphia and the University of Chicago's Reva and David Logan Center for the Arts. They were awarded the National Medal of Arts by Obama in 2014.
Marian Robinson, Michelle Obama's mother, also attended the event in Chicago.
Since leaving office in January, Obama and his wife have traveled to the South Pacific island of Tetiaroa, once owned by actor Marlon Brando, and announced they were working on a $30 million book deal. The Obamas plan to donate some of that money to charities, including the Obama Foundation.
The former president has also sought to fill key roles in his foundation, including adding his former White House aide Yohannes Abraham as a senior adviser to run the day-to-day operations. The organization is headed by David Simas, Obama's former White House political director.
The Obama library has reportedly had a hard time raising as much as cash as it needs to break ground on the project.
"Had a Democrat won in 2016, Obama would have access and direct influence over the White House and administration policies," Craig Holman, an expert in government ethics with Public Citizen, a watchdog group, told the Chicago Tribune in December. "With a Trump victory, Obama really is cast as an outsider once he leaves office. He doesn't have the means of providing much in return to donors."