The Next #SNLAtHome Will Be the Season 45 Finale—Here's How to Watch
It's been an interesting back half of the season for Saturday Night Live.
Production was suspended at Studio 8H due to the coronavirus pandemic in the United States, just a week before John Krasinski was supposed to make his grand debut as SNL host. Then, after a few weeks off-air, the NBC sketch comedy show came back with two delightfully amusing at-home editions of the show, which featured pre-recorded sketches and skits from the SNL cast, filmed in their own homes.
Now, the 45th season is set to come to an end—a rather premature one, at that.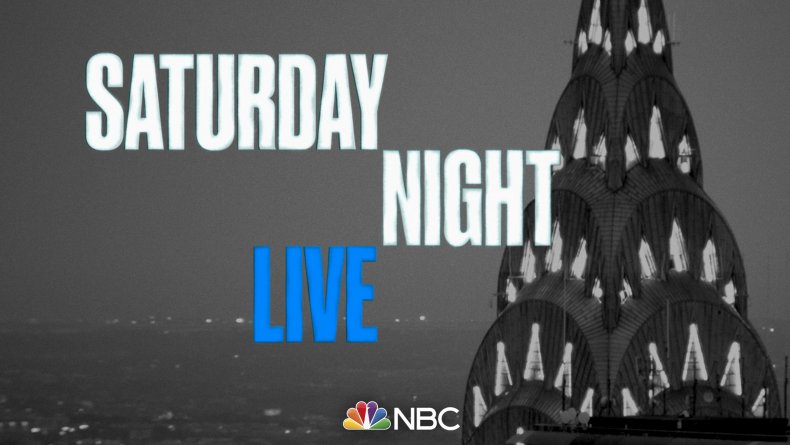 NBC will air the third and final "At Home" edition of SNL on Saturday, May 9; it'll be the 18th episode of the season and also the season 45 finale. SNL was originally slated to run for 21 episodes as it has in previous years, however, the 2019-2020 season has been cut short—and understandably so, given the production difficulties. It's unclear if the next season of SNL will make up the difference in episode count, and feature three extra installments.
SNL didn't reveal if there will be a host or musical guest during the upcoming finale, but if the previous at-home shows are any indication, then fans should expect to see some celebrities stop by.
Although the usual guest-host format was dropped for the two previous at-home shows, which aired on April 11 and April 25, a few special visitors did make appearances in web videos, including Tom Hanks, Brad Pitt, Charle Barkley, Paul Rudd, Larry Wilmore, Alec Baldwin, Adam Sandler, Fred Armisen and Jason Sudeikis. During the first at-home show, beloved alums like John Mulaney, Tina Fey, Maya Rudolph, Rachel Dratch, Amy Poehler, Molly Shannon and Ana Gasteyer also joined the cast for a tribute to the show's late music producer, Hal Willner, who died in April.
It's anyone's guess as to who will pop up for the finale this weekend, but it's safe to bet that someone's gonna make a cameo appearance.
SNL will air on NBC on Saturday during its usual time slot at 11:30 p.m. ET. Viewers without television can live stream the show on any smart device through NBC's website and app, however, a cable provider login is needed to access the stream.
Folks with streaming services including Hulu +Live and YouTube TV can also catch the season 45 finale with their subscriptions.
For those who only want to tune in to the best sketches of the night, clips and highlights from the episode will be available on SNL's YouTube shortly after the show airs. And, as always, viewers can keep up with all the SNL chatter by following the hashtag #SNLAtHome on social media.