Next Up for Snowbound New York: Widespread Flooding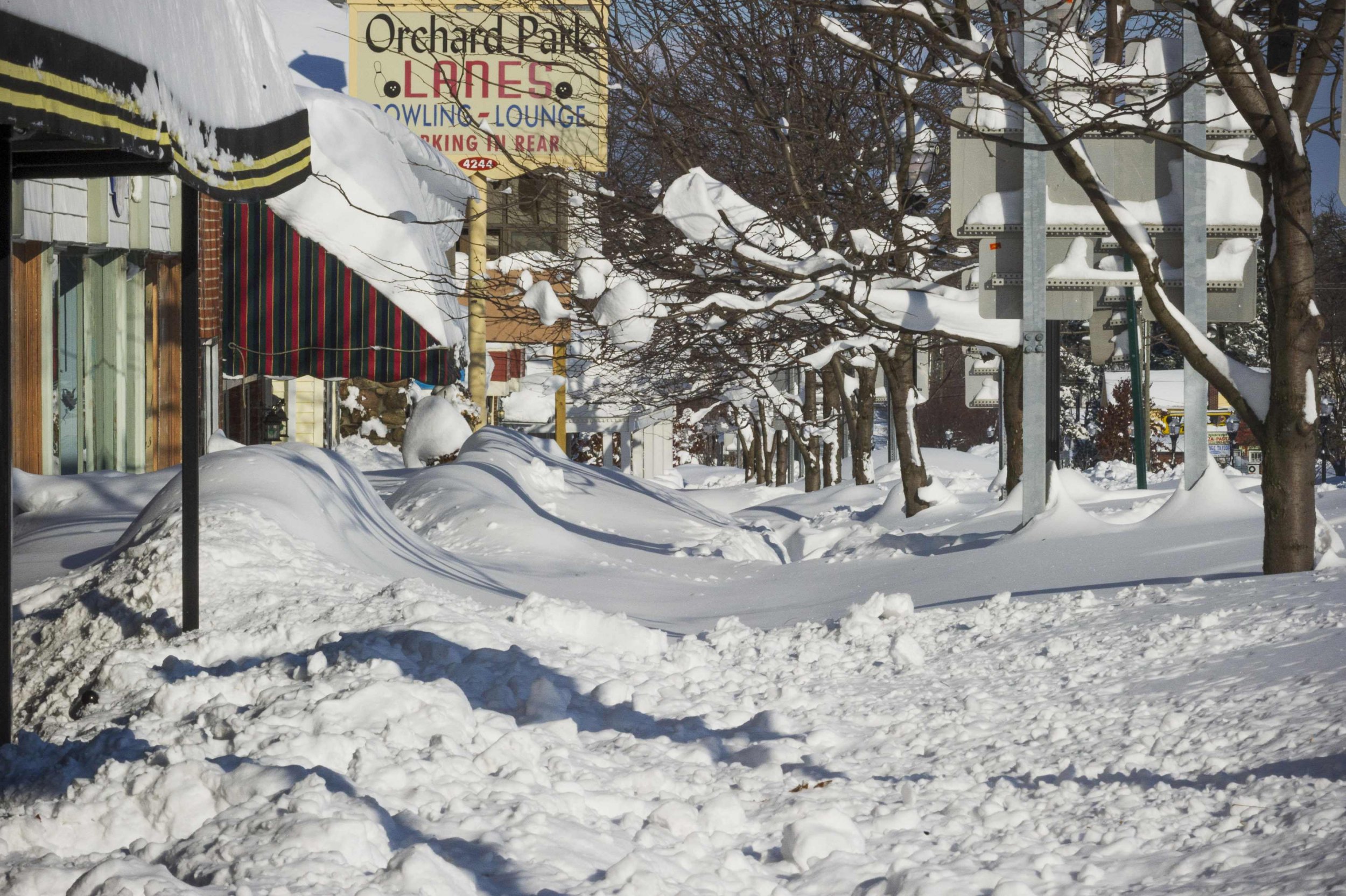 EVANS N.Y. (Reuters) - Warm temperatures and rain were forecast for the weekend in the city of Buffalo and western New York, bringing the threat of widespread flooding to the region bound for days by deep snow.
Areas where several feet of snow fell this week should brace for significant, widespread flooding, the National Weather Service warned on Friday.
Swept by lake effect storms, parts of western New York including Buffalo, received as much as seven feet (2 meters) of snow, an amount equal to a year's worth of accumulation for the region. Such storms occur when cold air moves across warmer Great Lake waters and can dump heavy snowfall when they hit land.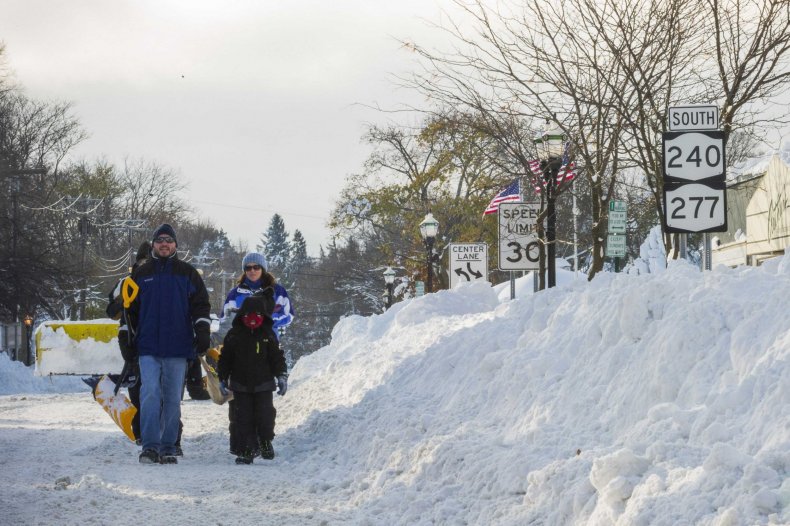 Temperatures in western New York will stay above freezing through Tuesday night, with highs of nearly 50 degrees Fahrenheit (10 degrees Celsius) on Sunday and nearly 60 F (16 C) on Monday, the Weather Service said.
"The warming will bring melting. The melting will bring water. Water will bring floods," New York Governor Andrew Cuomo said at a news conference.
"We are preparing now for more flooding than we have seen in a long, long time," he said. "We've never had this much snow and this much melting of this much snow in a short period of time."
Some areas should expect five (152 cm) to six feet (183 cm) of water, Erie County Executive Mark Poloncarz said.
To prepare, area residents said they were moving valuables out of their basements.
Sections of the New York State Thruway will reopen on Friday afternoon to move vehicles and help remove snow, Cuomo said. Some 140 miles (225 km) of the thruway had been closed.
So far, at least 13 deaths have been blamed on the weather.
The most recent reported death was a person found buried in snow in a car in Cheektowaga, while two nursing home residents died in an evacuation of a Cheektowaga facility, officials said.
Two people on Thursday died of exposure. Erie County officials said they had suffered mental illness and were found outside. Eight deaths were reported earlier in the week.
Meanwhile, a Buffalo Bills home game scheduled for Sunday against the New York Jets was moved to Monday in Detroit due to public safety concerns, the National Football League said.
The National Hockey League postponed the Buffalo Sabres' home game against the New York Rangers on Friday.