The Next Step After 'First Step' | Opinion
When I served in the United States Congress, finding ways to work across the aisle was always a principal goal of mine. Americans hate gridlock. They want to believe the United States' institutions are good—that they can enact meaningful change so their country can continue its never-ending quest of becoming a more perfect union. They don't want everything to be about political mudslinging and name calling; they have a genuine desire to see things get better in their communities.
With congressional midterms now on the very near horizon, Democratic and Republican incumbents know they can't survive election season by criticizing their opponents alone. They need to prove that they can govern—the job their constituents hired them to conduct. So what can act as a unifying legislative priority over the next six months?
With today's rising crime rates now a top issue priority among voters, one area that presents significant potential for Democratic and Republican incumbents to work on together before November elections is criminal justice reform.
It worked well in 2018 when Congress passed the First Step Act—the most sweeping reform of the U.S. criminal justice system in generations—which I was honored to vote for and support.
On the understanding that activities like work and educational growth are statistically proven to reduce crime, the legislation has the attorney general and Bureau of Prisons work together on assessing the prison reentry risk of all prisoners. It then places them in activities and programs aimed at decreasing the risk of recidivism.
By providing targeted, tailored opportunities for those on good behavior to reintegrate back into society, the bill has kept our streets safer and made us all better off.
That's why it was so popular in both the upper and lower chambers. The Senate passed the First Step Act on a bipartisan 87-12 vote, and the House approved the Senate's revisions to the legislation on a 358-36 roll call shortly before President Donald Trump signed it into law. The bill also polled extremely well among voters from both parties.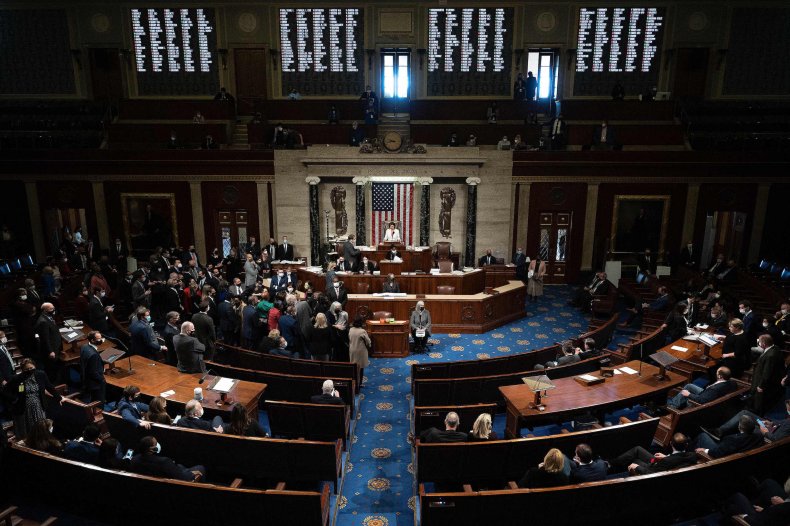 With crime now a central issue of this campaign season, why wouldn't members of Congress opt to work across the aisle on criminal justice reform again? Doing so would address a top voter concern while proving to the American people that their representatives are capable of legislating.
Pennsylvania Representative Guy Reschenthaler and Delaware Representative Lisa Blunt Rochester have already introduced a bill that I consider the next step after First Step. It's called the Clean Slate Act.
Clean Slate will continue First Step's emphasis on decreasing recidivism risk by focusing exclusively on the number-one reducer of recidivism in this country: employment.
When ex-nonviolent offenders can obtain work, they can support themselves and their families. They feel that they are a part of something and that they don't need to repeat the same mistakes they made in the past.
Unfortunately, however, with nearly every employer conducting background checks before hiring, criminal records loom like a black cloud over ex-offenders, preventing them from receiving the opportunities they need to move forward.
Clean Slate will fix this problem by sealing the criminal records of former nonviolent offenders who have demonstrated good behavior and stayed on the right side of the law. It will ensure that no past prison sentence becomes an effective life sentence that creates even more public safety concerns.
The bill already has the support of a diverse group of legislators, from conservative Republicans to members of the Congressional Black Caucus. If put on the floor for a roll call vote, it will do well just like the First Step Act, which received wide acclaim from both sides of the aisle.
Make no mistake about it: voters are angry. They feel as if their government doesn't work anymore, and they are considering cleaning house. Working together on criminal justice reform could help incumbents of both parties keep their seats while doing something good for the safety of their communities. Congress should proceed without delay.
Ryan Costello is a former Republican Member of Congress from Pennsylvania.
The views expressed in this article are the writer's own.