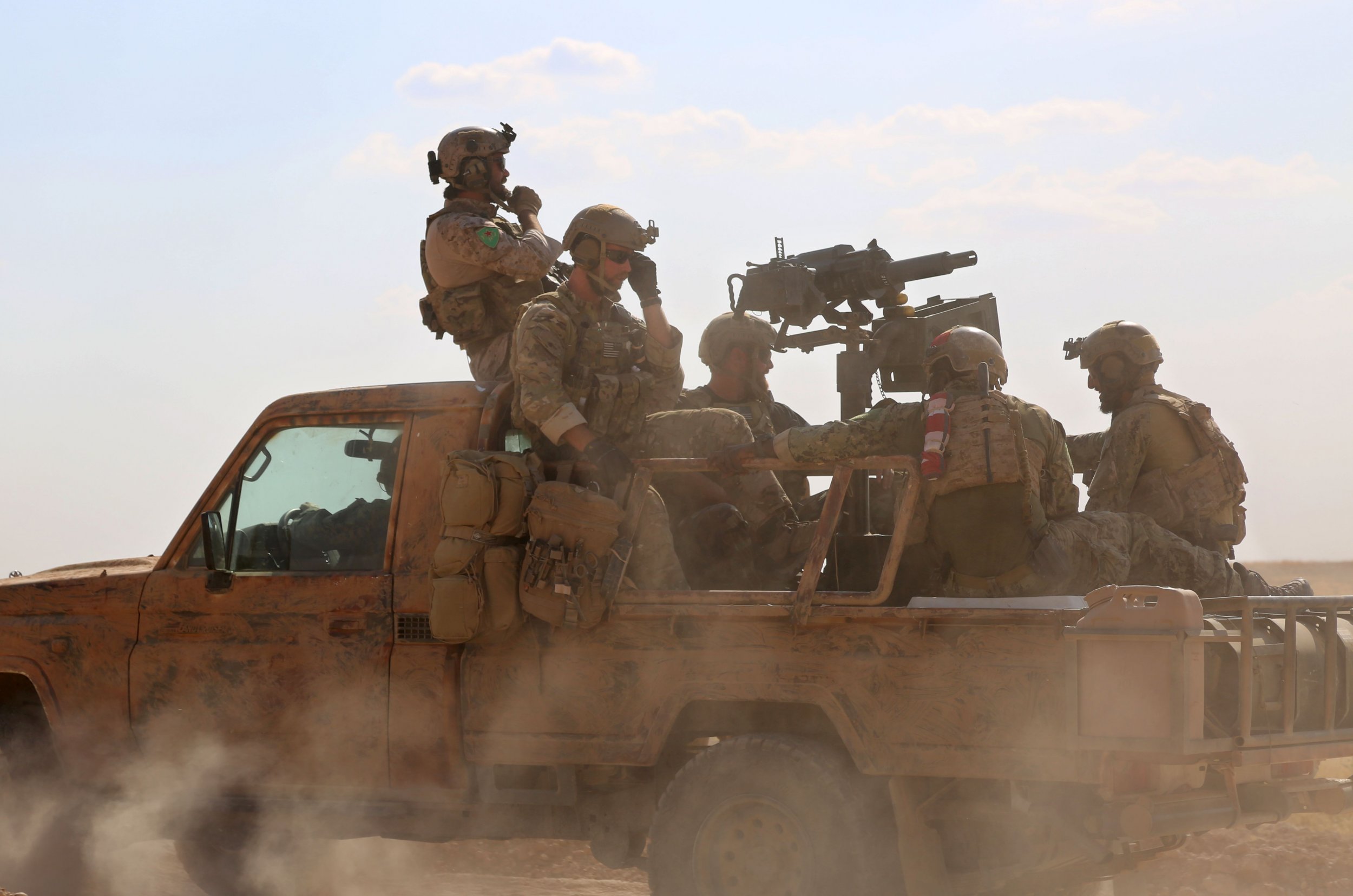 The Army's leading officer dispelled Thursday some of the more persistent myths about the potential major conflicts of the future, emphasizing that war was never likely to be a simple endeavor.
Army Chief of Staff General Mark Milley told reporters at the National Press Club in Washington that despite technological and strategic developments, tomorrow's wars may look a lot like today's in the sense that they will probably be violent, prolonged battles that require extensive resources both to fight and to resolve. As the U.S. prepares to enter its 16th consecutive year battling Islamist militant groups abroad and contemplates new engagements with state actors such as Iran and North Korea, Milley reminded his audience that what seems like a quick operation could very soon devolve into a long-term confrontation.
Related: U.S. would "utterly destroy" North Korea military, says top Army official
"There are wars that have been short in the past, but they're pretty rare," Milley said, according to Army Times. "Most of the time, wars take longer than people think they will at the beginning of those wars."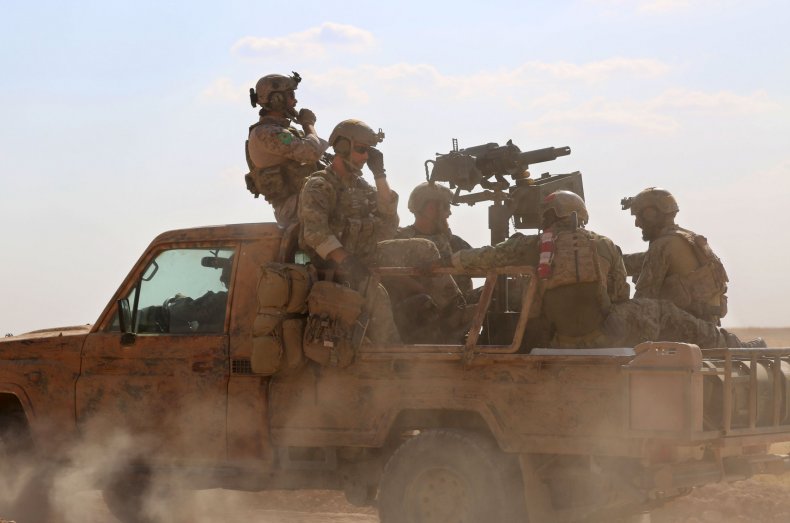 Milley also took the opportunity to challenge the notion that wars could be won without boots on the ground and that these land operations would only require Special Forces. Milley, who served as a Green Beret, said wars were about "imposing your political will," and the idea that the U.S.'s most elite troops could win wars on their own has long been fought by Special Forces commander General Raymond Thomas himself. Thomas said in May that his forces were not the "ultimate solution to every problem" and, in fact, were "suffering" from 15-and-a-half years of continuous combat, which included deployments in about 138 nations, or 70 percent of the world, in 2016. Milley said Thursday that there were currently about 180,000 soldiers in 180 countries across the globe, including active combat zones such as Afghanistan, Iraq and Syria.
Syria has proved to be a particularly tough terrain for the U.S. military. Unlike the U.S.'s post-invasion battles against jihadist organizations in Afghanistan and Iraq, the U.S.'s presence in Syria has been rejected by the country's government, which prefers Russia and Iran. Special Forces continue to back the mostly Kurdish Syrian Democratic Forces, but the Pentagon is cutting ties with formerly CIA-backed insurgents more focused on toppling Syrian President Bashar al-Assad than taking on the Islamic State militant group (ISIS). As ISIS loses its grip on its final Syrian territories, Thomas said last week that the U.S. military's counterterrorism mandate in Syria would likely expire once the militants are defeated, something that could relieve what Thomas has described as a beleaguered force.
"Are we overused? Are we over-extended, or used inappropriately, and truthfully, that's something we look at all the time. We are actively trying to work ourselves out of a job everywhere where we are," Thomas said during the Aspen Security Forum.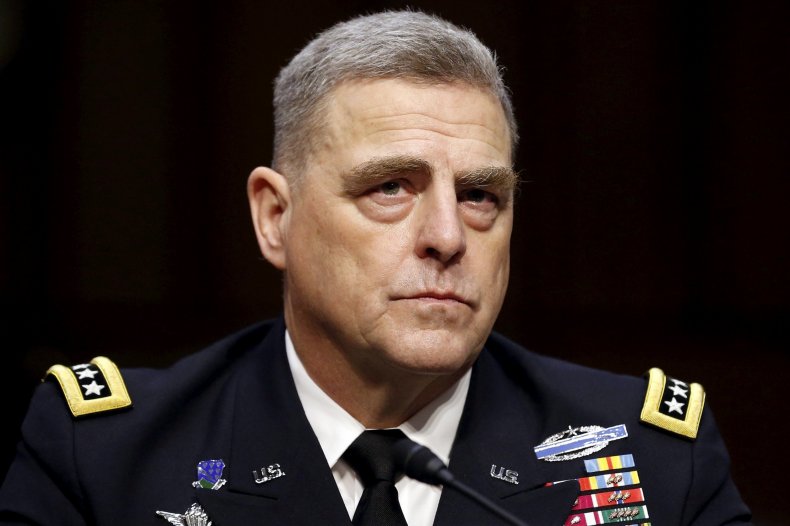 Whereas Thomas sought to scale back the reach of his forces, Milley said Thursday he wants the Army to grow to meet rising demands, a desire that may be hindered by President Donald Trump's shock Twitter announcement Tuesday that transgender troops would be barred from service "in any capacity." Milley said Thursday that he had not been informed of the decision and would not alter Army policy until receiving an executive directive.
Milley also told journalists that the Army could "utterly destroy" the armed forces of nuclear-armed North Korea if need be, but that such a conflict would be "high deadly." He maintained that armies, navies and air forces alone could not decisively claim victories, however, and that "it takes the full commitment of the entire nation to fight wars."