Neymar Advert Comes Clean About World Cup Diving Antics
Neymar has admitted exaggerating some of his reactions after being fouled during the 2018 World Cup in Russia.
The Paris Saint-Germain star's diving antics drew scathing criticism from opponents, observers and pundits alike. The Brazilian now appears to have accepted that criticism.
In a TV advert broadcast by several Brazilian networks on Sunday, the 26-year-old lifted the lid on his behavior, which many perceived as overly theatrical.
"You may think I exaggerate," he explains in the advert, which is sponsored by shaving company Gillette.
"And sometimes I do exaggerate. But the truth is I suffer on the pitch."
Neymar scored twice in four games at the World Cup, but his antics overshadowed that contribution. He admitted his style "sometimes charms the world, sometimes irritates the whole world."
If the defenders' tackles left their impact on Neymar, so did Brazil's defeat against Belgium in the quarterfinals.
"You may think I fall too much, but the truth is I did not fall, I fell apart," he added. "That hurts more than any step on an operated ankle."
The 2-1 loss saw the Selecao eliminated from the World Cup. Neymar came under even more criticism for refusing to speak to the media after the game. The former Barcelona man is yet to speak publicly since the game and has only shared his thoughts and feelings on Instagram in the intervening three weeks.
"When I leave without giving interviews it is not because I only want the victory laurels," Neymar explained.
"It is because I still haven't learned to disappoint you. When I look impolite, it is not because I am a spoiled kid. It is because I have not learned how to be frustrated."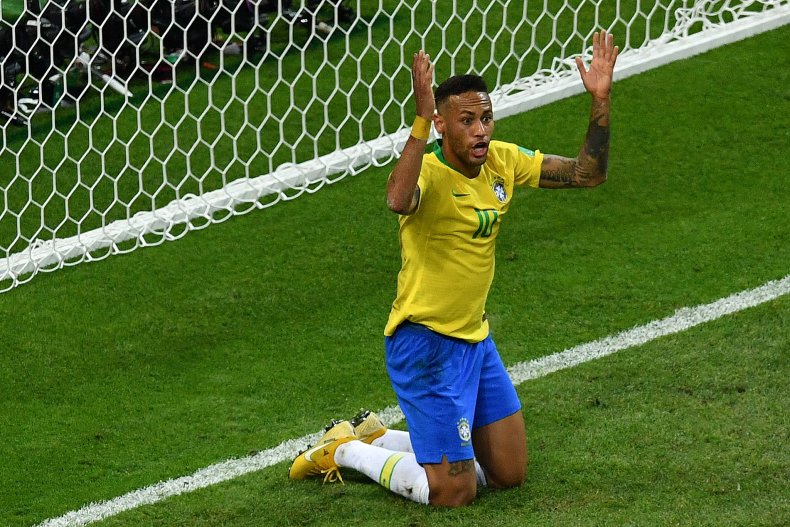 The advert concludes with Neymar pledging to learn from his mistakes and vowing to be a new man, the icon Brazil have so desperately pinned their hopes of success on over the last four years.
"I took [a long time] to accept your criticism. I took [a long time] to look at myself in the mirror and become a new man," he said. "I fell, but only he who falls can pick himself up. You can keep casting stones or throw these stones away and help me stand. When I stand, all of Brazil stands with me ."