Manchester United on Alert as Neymar Says: 'I Want to Play in the Premier League'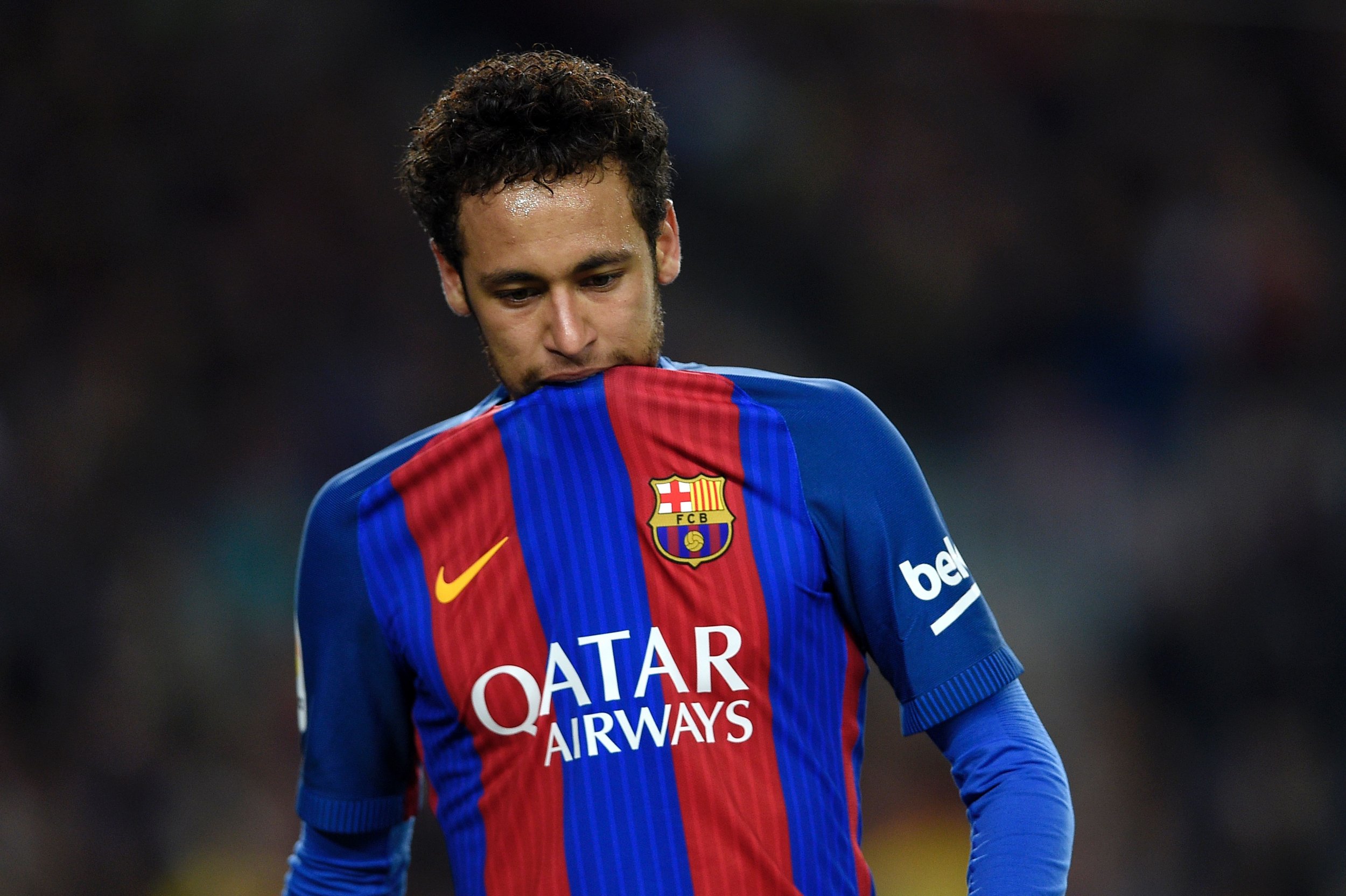 Barcelona star Neymar has put Premier League clubs on alert after declaring he would like to play in English football one day, according to reports.
The 25-year-old Brazilian, who has been at Barcelona for four years, where he has won seven major trophies, expressed his admiration of four English clubs.
He also spoke warmly of Manchester United manager José Mourinho, who reportedly wanted to sign him last summer, and Manchester City's Pep Guardiola.
"The Premier League is a championship that amazes me," Neymar told The Sun. "I like the playing style and the teams. And who knows, someday I would like to play at it, yes."
He added: "I admire Manchester United, Chelsea, Arsenal, Liverpool—these are the teams that are always there fighting. And then you have high-level coaches like Mourinho and Guardiola. These are coaches with whom any player would like to work."
Mourinho's United broke the world transfer record last summer to sign Paul Pogba from Juventus, for £89 million ($111 million), and may have to do so again to bring Neymar to Old Trafford.
The forward is part of a formidable team in Barcelona's attack this season, alongside Lionel Messi and Luis Suarez. The Catalan club is two points off La Liga leader Real Madrid, which has a game in hand to play, while also being in the quarterfinal of the Champions League.