Manchester United Could Get Neymar If It Beats West Ham United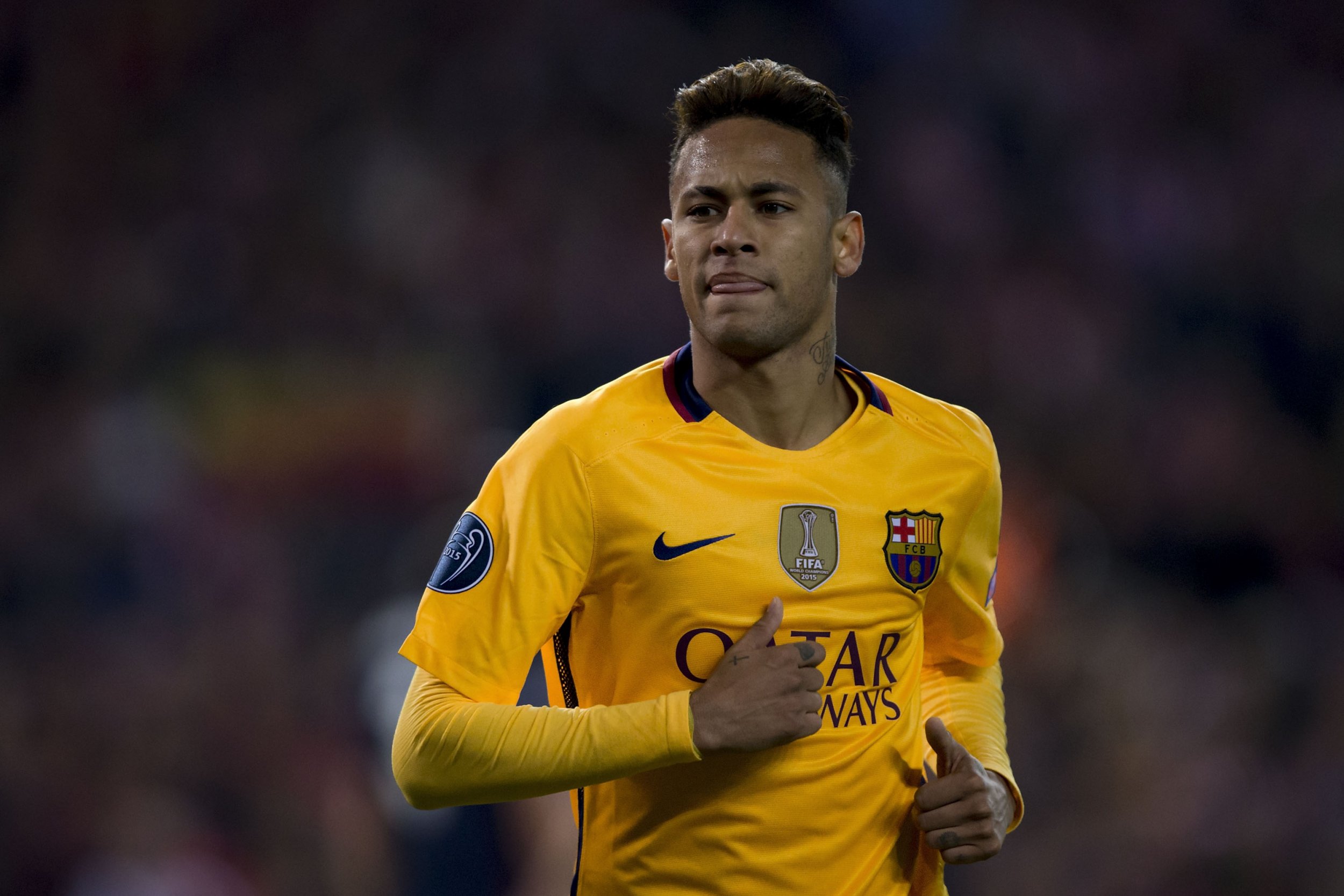 Manchester United's already zinging English Premier League encounter with West Ham United at Upton Park on Tuesday evening has been given a little extra piri piri spice.
L'Equipe, the French sports newspaper, claims that should United grab fourth place in the Premier League it will be in pole position to sign one of world football's biggest names.
It's Neymar, apparently… he of the tricks, the flicks, the tax evasion guilt, the frozen assets, the goals, the immaculate haircut.
Yes, Brazil's national hero, the man responsible for 200 million floods of tears when he broke his backbone in the 2014 FIFA World Cup quarter-final against Colombia; Barcelona's handsome groom, waiting to become its knight when Lionel Messi hangs up his lance… Him, coming to the rain and mizzle in the industrial shadows of the Pennines?
Nothing that beautiful was ever that easy. There's a little team of footballing aristocrats from the French capital that would rather like Neymar too — Paris Saint-Germain, with all its money and a desire to hoist itself to the heights of European football alongside Barcelona.
United and PSG would normally have no chance of luring Neymar, who has 30 goals in 46 games for Barcelona this season, away from Camp Nou. The Catalan side has an enviable record of protecting its talent — look at the way it has cocooned Messi and kept him happy for over a decade.
And yet… Neymar's tax troubles have reportedly left him frustrated. Having a private jet and luxury yacht taken away will do that to a man.
So if ever there was a time for United to get the man it has desired since at least last summer, it would be now. That would be a fair way to appease its fan base, after Ed Woodward, the executive vice-chairman, saw a prized target slip through his transfer sieve with the departure of Renato Sanches from Benfica to Bayern Munich on Tuesday.
On the other foot—pursuing Neymar and failing would continue a worrying pattern for United of going after shiny toys in the amusement arcade grabber and coming up red-faced and disappointed.
Nothing beautiful was ever easily gained, and nothing worth having captured without a little daring. United will not get Neymar. But it might as well try.