There are plenty of questions over the AFC North as the 2020 NFL season begins.
Can the Baltimore Ravens and Lamar Jackson repeat their regular season dominance and translate it into success in the playoffs?
Will Ben Roethlisberger's return from injury turn the Pittsburgh Steelers into a playoff contender again and will Kevin Stefanski finally unlock the Cleveland Browns' offensive potential in his first season in Ohio?
Last, but by no means least, can first overall draft pick Joe Burrow hit the ground running in Cincinnati?
Here's what to expect from the AFC North ahead of the upcoming NFL season.
All odds are courtesy of DraftKings.
Baltimore Ravens
Led by reigning NFL MVP Lamar Jackson, the Ravens swept away everything in their path en route to a league-best 14-2 record. Hopes of a first Super Bowl title in seven years, however, quickly evaporated as Baltimore fell at the first hurdle in the playoffs for the second consecutive year.
Bookmakers again believe the Ravens will play football until February this season and, despite its recent playoff heartbreak, Baltimore begins the upcoming campaign as Vegas' second-favorite to win Super Bowl LV behind only the Kansas City Chiefs.
Baltimore remains loaded with talent on both sides of the ball and head coach John Harbaugh has an embarrassment of riches to choose from in the running game with Jackson—who last year became only the second quarterback in NFL history to rush for over 1,000 yards in a season—Mark Ingram and Gus Edwards joined by rookie J.K. Dobbins.
Odds to win AFC North: 11/25
Odds to win Super Bowl: 13/2
Pittsburgh Steelers
The Steelers missed the playoffs for the second consecutive season last year, but the fact they were even in contention to reach the postseason to begin with was a major achievement.
After losing Ben Roethlisberger to a season-ending elbow injury in Week 2, the Steelers had to rely on back-up quarterbacks Mason Rudolph and Devlin Hodges.
If the Pittsburgh offense spluttered like a malfunctioning engine, its defense was at full revs throughout the season, with the Steelers leading the NFL in sacks and takeaways.
With Roethlisberger back from injury and seemingly impressing in training camp, it's not hard to see why Pittsburgh has been touted in some quarters as a potential dark horse in the AFC.
Odds to win AFC North: 7/2
Odds to win Super Bowl: 25/1
Cleveland Browns
A year ago, the hype in Cleveland was sky-high. Twelve months and a 6-10 record later, the expectations are far more measured as the Browns begin their first season under Kevin Stefanski—their fourth head coach in three seasons.
Injuries to a couple of key players during training camp have dented Cleveland's defense, but the Browns retain plenty of talent on the other side of the ball.
Nick Chubb, who ranked third in the NFL in total rushing yards last season, and Kareem Hunt split running back duties, while Jarvis Landry and Odell Beckham Jr. ensure plenty of quality at wide receiver.
Should Baker Mayfield, who has thrown the second-most interceptions in the NFL over the last two years, rebound from a difficult second season in the league, Cleveland has all it takes to compete.
Odds to win AFC North: 11/2
Odds to win Super Bowl: 40/1
Cincinnati Bengals
The Bengals have, by some distance, the longest odds of any of the AFC North teams. But, for the first time in a long while, the future looks bright for the long-suffering Bengals fan.
Cincinnati used its first overall pick on Joe Burrow, who lit up college football last season, throwing 60 touchdowns with a 76.3 completion percentage as he led LSU to a 15-0 season and the national title.
The indications out of training camp are that Burrow has already impressed his new teammates, showing signs he could be the franchise quarterback the Bengals need him to be.
The reigning Heisman Trophy winner won't be short of offensive options, with Tyler and veteran, fit-again A.J. Green at wide receiver and Joe Mixon, who last week signed a four-year extension worth $48 million, at running back.
Odds to win AFC North: 25/1
Odds to win Super Bowl: 150/1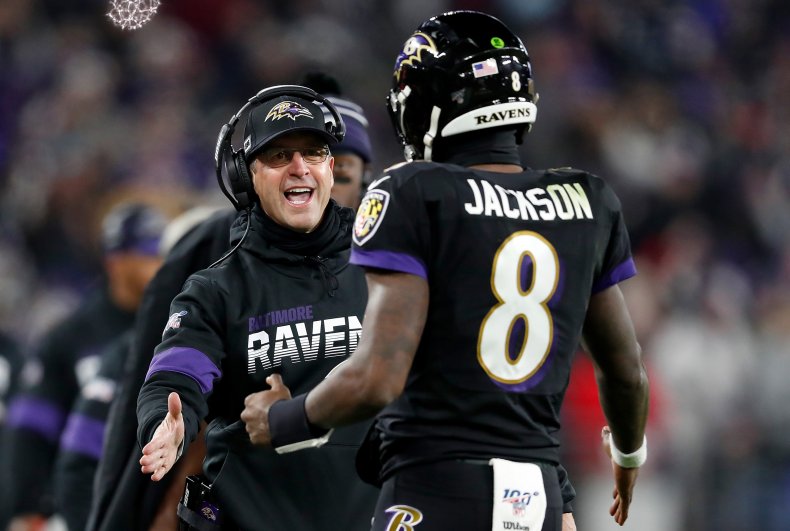 About the writer
Dan Cancian is currently a reporter for Newsweek based in London, England. Prior to joining Newsweek in January 2018, he was a news and business reporter at International Business Times UK. Dan has also written for The Guardian and The Observer.