Ex-NFL Player Aldon Smith Arrested for Third Time in Two Months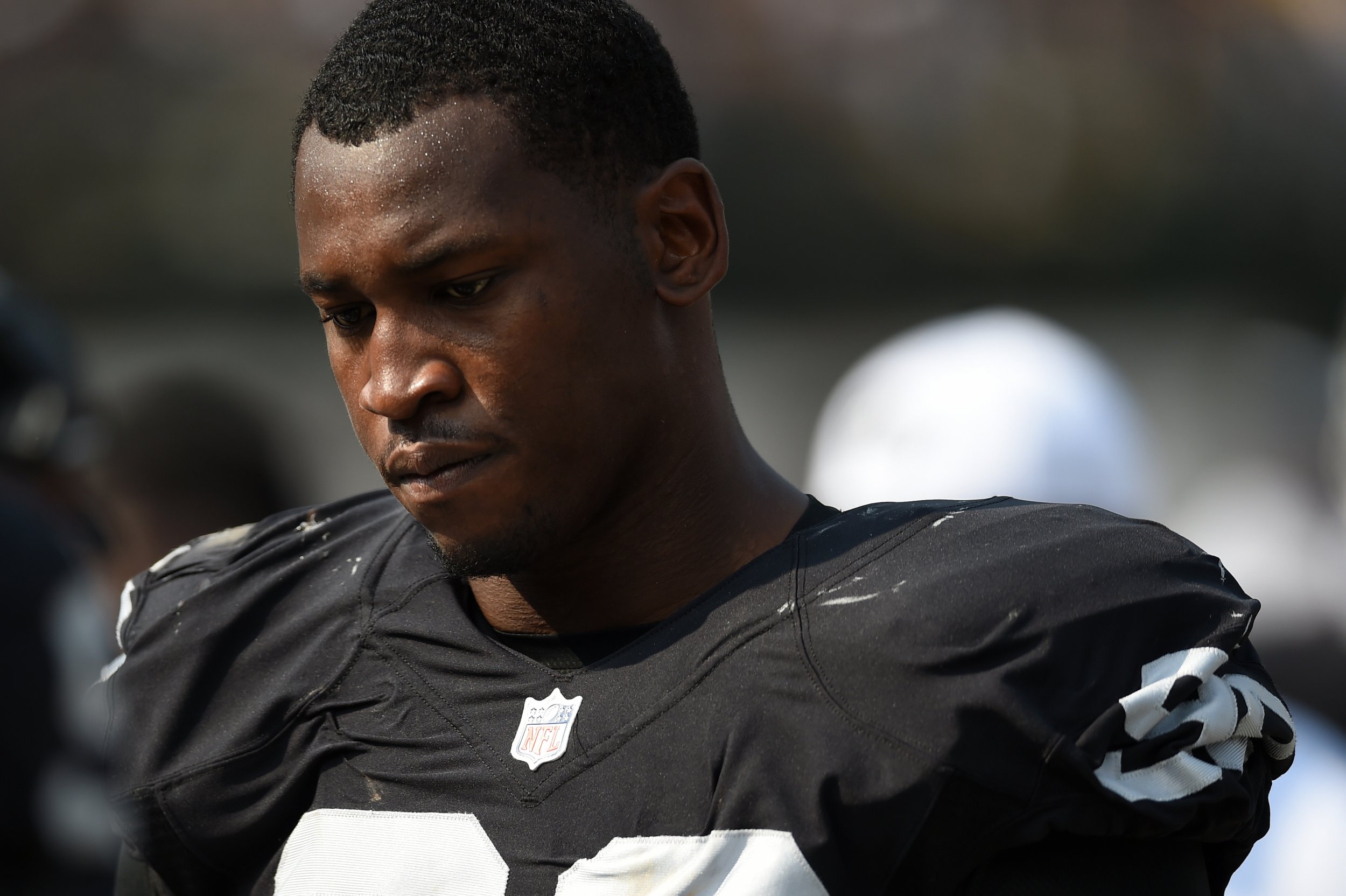 Former NFL player Aldon Smith was arrested on Friday, for the third time in just two months.
He was booked into San Francisco County Jail for allegedly violating terms of electronic monitoring while on bail, Nancy Crowley, a spokesperson for the San Francisco Sheriff's Department told the San Francisco Chronicle. Smith is being held on a $500,000 bond.
Jail records show he was booked on suspicion of assault with force, false imprisonment, vandalism for less than $400, domestic violence and three counts of contempt of court regarding a stay away or protective order.
On March 23, Smith was arrested for violating a court order which required he not be in the presence of his fiancée due to an alleged domestic violence incident that happened in earlier in the month. During the March 3 incident, Smith allegedly beat and bit Shawna McKnight. He reportedly fled the scene before police arrived, but went on to turn himself in three days later.
After the latest arrest, McKnight publicly announced that her and Smith are no longer a couple.
"Unfortunately through these circumstances Aldon and I are no longer together," McKnight said in a statement to TMZ Sports. "Although it's with a heavy heart I truly wish him the best and pray he gets the help he needs. I will always have love for him but at this point I'm simply the victim in this ongoing case."
After the domestic violence incident the Oakland Raiders released the 28-year-old linebacker from the team. Smith last appeared in an NFL game in 2015. In September of 2015 he was suspended by the NFL for one year due to ongoing legal issues, including drunken driving.
Smith is scheduled to appear in court on April 11.