NFL Anthem Protests: Richard Sherman Hits Out at Jerry Jones' 'Old Plantation Mentality'
Richard Sherman has waded into the debate surrounding national anthem protest in the NFL, suggesting Dallas Cowboys owner Jerry Jones had an "old plantation mentality."
Last week, Jones said Cowboys players will not be allowed to stand in the locker room during the anthem, as they have been instructed to be on the field for the pre-match ceremony and standing at attention.
The stance clashes with the league's new (now suspended) anthem policy, which states players must stand on the sideline during the national anthem or wait in the locker room.
Sherman, who signed for the San Francisco 49ers in the off-season, hinted it was far from surprising Jones had chosen to implement such a team policy.
"The owner of the Dallas Cowboys, with the old plantation mentality," Sherman said of Jones during an interview with USA Today on Monday. "What did you expect?"
Predictably, the Cowboys owner's approach was praised by President Donald Trump, who tweeted his support last week.
Just as predictably, the idea was dismissed by a number of players. On Friday, Philadelphia Eagles safety Malcolm Jenkins called Jones a "bully" and urged NFL owners to stand up to him.
Former Cowboys wide receiver Terrell Owens also used the same epithet to describe his former employer.
"[Jerry Jones] is being a bully," Owens, who played for the Cowboys between 2006 and 2008, told Fox Sports Radio on Sunday.
"You're basically stripping someone of their right to do what they want to in a peaceful protest […] To put guys in a situation where they have to do something, that's not right. That's totally wrong."
Earlier this month, the NFL Players Association (NFLPA) filed an official grievance over the policy. Two weeks ago, the NFLPA and the NFL released a joint statement indicating they had discussed the issue and were working on a solution.
Sherman, a member of NFLPA's executive committee, struck an optimistic tone when asked about the talks between the committee and the league, which has since put the implementation of its new anthem policy on hold.
"They're having the conversations; that's awesome," he said. "But there are unintended consequences. If they did this [original policy] to appease people, they didn't appease anyone. It's like putting a Band-Aid over a broken leg."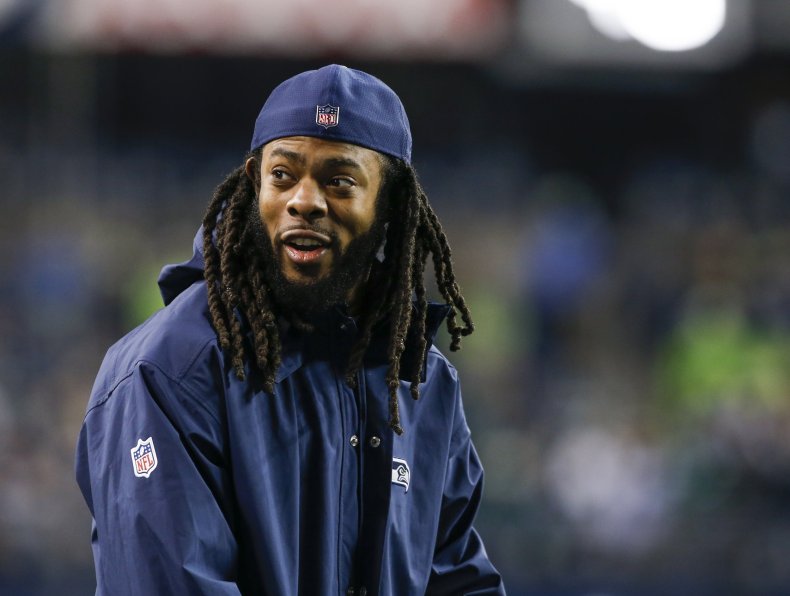 When league owners voted on the new anthem policy in May, 49ers owner Jed York abstained. The issue of protests against racial inequality is particularly close to the franchise, who employed quarterback Colin Kaepernick and safety Eric Reid, arguably the two most high-profile players among the protest movement.
"I think there are a lot of reasons, and I'm not going to get into all of them," York was quoted as saying by ESPN when asked why he had abstained.
"But I think the gist of it is really that we want to make sure that everything we're doing is to promote progress. And I think we've done a good piece of that so far."
While the 49ers owners supported both Kaepernick and Reid's protests, the duo left the franchise as free agents and have failed to find a job since, which has prompted them to file collusion charges against the NFL.