NFL Approves 16 Playoff Teams if COVID Shortens Season, Here's How Playoffs Would Look Now
The National Football League on Tuesday announced it could add two more playoff teams to the 2020 season if there are widespread cancellations from the recent rise of COVID-19 cases. The NFL this offseason had already approved an increase from 12 to 14 teams—now at seven for both the AFC and NFC.
The league held a two-hour video call Tuesday to discuss contingency plans, including the move to add one more team to the playoffs for each conference, meaning they would be seeded 1-8, and there would be no first-round byes for any teams.
"Today's resolution is part of our contingency planning should it be needed," NFL commissioner Roger Goodell said.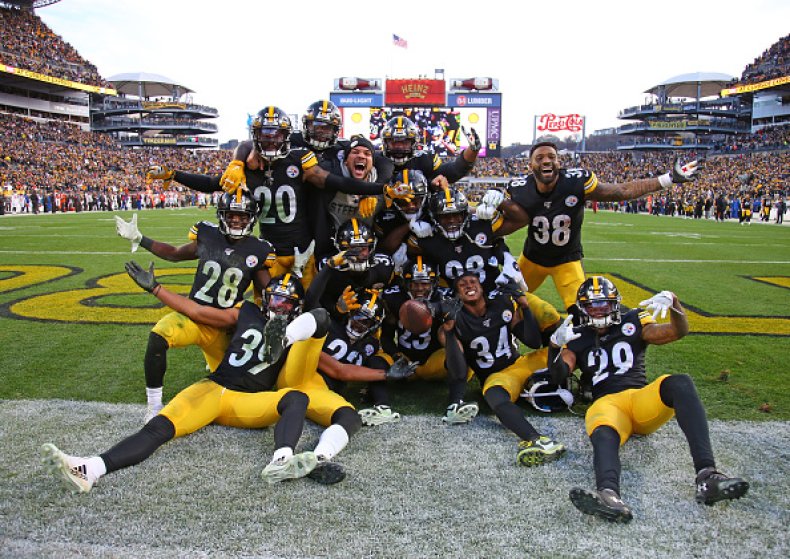 Here's what the playoffs would look like if they started with the current standings:
AFC
No. 8 Cleveland Browns at No. 1 Pittsburgh Steelers
No. 7 Miami Dolphins at No. 2 Kansas City Chiefs
No. 6 Las Vegas Raiders at No. 3 Buffalo Bills
No. 5 Baltimore Ravens at No. Tennessee Titans
NFC
No. 8 Chicago Bears at No. 1 New Orleans Saints
No. 7 Los Angeles Rams at No. 2 Seattle Seahawks
No. 6 Arizona Cardinals at No. 3 Green Bay Packers
No. 5 Tampa Bay Buccaneers at No. 4 Philadelphia Eagles
Should the NFL not revert to the 16-team playoff schedule—which would mean half of the league making the postseason—then the No. 8 seed would be eliminated, and only the No. 1 seeds would have a first-round bye in the Wild Card round.
How are the teams seeded? For each conference, the winners of the four divisions are seeded by their respective records in the first four spots. The next spots go to the three or four teams with the next-best records.
Goodell remained firm, though, on Tuesday that the NFL is committed to completing a 17-week schedule, with teams playing 16 games each. In that case, there would be seven playoff teams per conference, or 14 overall.
The purpose of Tuesday's meeting, though, was in response to a sudden spike in coronavirus cases around the country, and while more players have tested positive. In the last 10 days, there have been an increase of 1 million positive cases in the country, pushing the total amount to more than 10 million since the outbreak began. The recent spike in cases is the fastest million case mark since the pandemic started.
In the NFL's testing period last week (Nov. 1-7), there were 56 reported positive cases between players, coaches and staff. That's a sharp increase over the 26 reported in late September, which prompted the postponement of the Titans-Steelers game.
The virus has also caused the postponement of three SEC college football games this weekend, which include Alabama-LSU, Texas A&M at Auburn and Mississippi State-Auburn.