NFL, College Football Not on Same Playing Field For Returning in Fall 2020
Sports might be showing a miniscule return for the the summer of 2020 after a worldwide pandemic. Though some sports have signaled a path to return, the road for football to get there has potholes, foggy weather and an overall mishandling of the road map.
There's no smooth path for college and professional football to make equal decisions for a game played with so-similar rules on an otherwise equal playing field.
The NFL is a business comprised of map dots in 30 important U.S. cities, all of them able to collectively coordinate games and crowd control to accomodate a multi-billion dollar business.
College football this fall could be like, well, walking into a college frat house party on a rival campus, and then leaving not knowing whether you need an Uber, a tetanus shot or some penicillin.
Regardless, something did not go as planned on a not-so-friendly campus.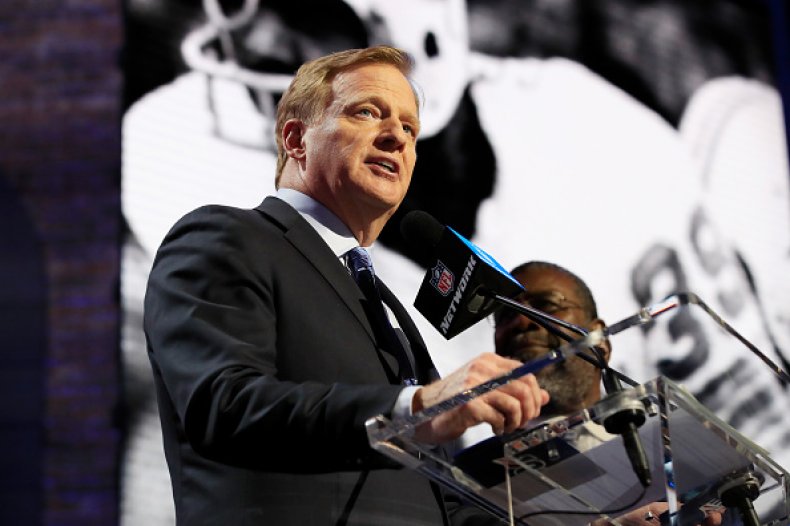 How could there be such disparity?
The college football landscape is broken into a conference structure, with the Southeastern Conference (SEC) leading the way. So far, several SEC schools have indicated they intend to open their campuses this fall after shutting down because of COVID-19, otherwise known as the coronavirus pandemic.
Alabama intends to open, as does LSU, Missouri and Texas A&M. If schools are open for students in closed quarters, and football is open, then the school is likely to allow tens of thousands of fans into their ginormous stadiums.
Then this week, the Mountain West and Mid-American conferences announced they would hold their annual media days virtually, like last weekend's NFL Draft.
"After discussions with our membership, TV partners, members of the media and SoFi Stadium, the Mountain West will move its 2020 Football Media Days scheduled for July 16-17 to a virtual program at a date to be determined," the MWC said in a statement.
Colleges and universities are abiding by local and state guidelines when it comes to social distancing, and most states in the SEC corridor look to be on the path to getting back to some kind of normalcy, even with athletics.
But let's say all schools can't conform to those guidelines, what happens? SEC commissioner Greg Sankey gave his take.
"If there's a couple of programs that aren't able, does that stop everyone? I'm not sure it does," Sankey said on ESPN. "But the ability for us to stay connected will remain important."
The SEC commissioner went on to say it would be unfair for one school to open up for workouts while another was held against those wishes.
"The NCAA has a role because we govern practice time and practice dates nationally. Because we missed spring football, because we altered spring conditioning, those have to change," Sankey said. "Those start to inform the answer about, 'What if one does this and one can do that? Or 10 can do that but one cannot?' Those will be the harder elements.
"Our hope is that people continue to pursue the healthy course — or taking what I would consider to be radical measures now so that we can get through this, learn treatments, figure out how to manage ourselves socially and then get back to some type of normal function sooner rather than later.
"Hope is not a plan, but right now the desire would be to have 11 states and 14 institutions moving forward in a collective manner and, like I said, connected nationally so that we can celebrate the return of college sports."
Meanwhile, the NFL has indicated it would produce its 2020 schedule as if it were to play out unhindered.
The league has relaxed its off-season activities and even held the NFL Draft virtually. The NFL plans to go forth with its season, with or without college ball.