NFL Commissioner Goodell Promises Broad Changes, Offers No Specifics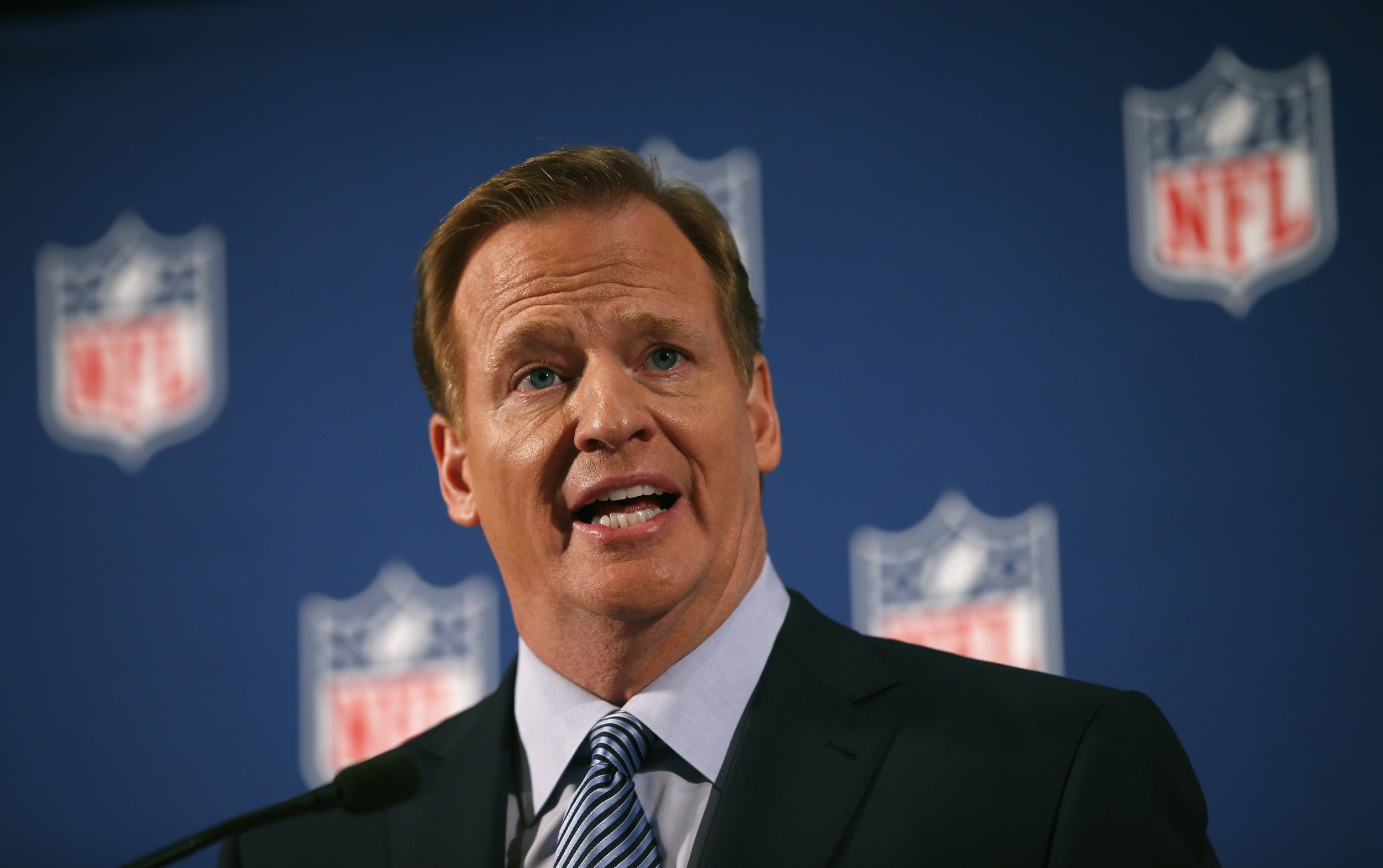 Commissioner Roger Goodell of the National Football League (NFL) today announced the league will "re-examine, enhance, and improve all of [its] current programs" with respect to how the league handles misconduct. But Goodell was vague with regard to which rules, policies, or practices the league will actually examine, promising only a wide review.
Goodell's statement came after a week of speculation following the release by TMZ of security camera footage which showed Baltimore Ravens running back Ray Rice attacking his then-fiancee. Rice received a two-game suspension for the attack.
When the video leaked, and outrage mounted, however, the Ravens cut Rice, and the NFL suspended him indefinitely, raising questions about exactly what the league knew and when. Goodell had said earlier, and repeated today, that he had not seen the TMZ video when he handed out a two-game suspension to Rice.
Many criticized Goodell for not asking the Atlantic City casino where the attack took place for footage of the attack. "We had not seen that second tape that became public roughly 10 days ago," he said. Today, Goodell claimed that the events described to him by Rice were "inconsistent" with what was revealed by the tape, but would not say in what way Rice's account differed, arguing that he had "to respect the appeal process."
Today's press conference will likely do little to assuage critics of Goodell, some of whom are calling for his resignation. For his part, Goodell said he has not considered resigning, but he said "everything is on the table."
Goodell also said he had invited former FBI Director Robert Muller to conduct an independent investigation into the league's "process of Ray Rice's conduct." Goodell said any shortcomings uncovered in Muller's investigation "will lead to swift action."
Furthermore, "teams and league staff—everyone" will participate in mandatory training sessions regarding domestic violence and sexual abuse, Goodell said.
Finally, Goodell said the NFL has partnered with the Domestic Violence Hotline and the National Sexual Violence Resource Center. Both organizations will assist the NFL as it seeks to examine, and possibly improve, its spotty record on domestic violence.