NFL Commentator: Football Will Die Because It Destroys Brains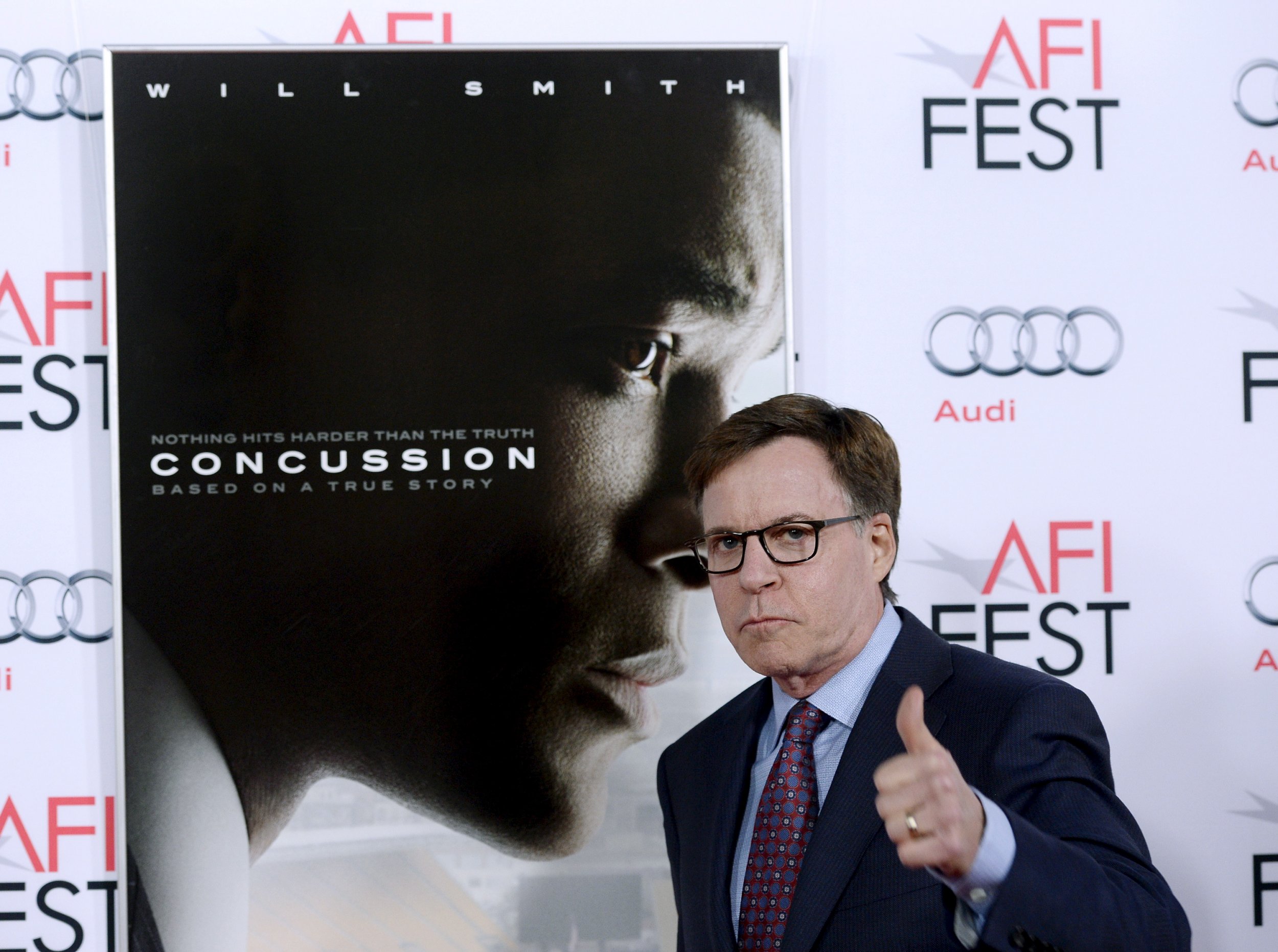 Emmy Award-winning sports anchor Bob Costas said that football "destroys people's brains" and will slowly vanish from American life if safety concerns are left unchecked.
"[Evidence of brain trauma] leads you to the common sense conclusion that you shouldn't play tackle football at all until you're 18-years-old at a minimum," he said at a symposium of sports journalists at the University of Maryland on Tuesday night.
"But then where is the talent pool for college football? The whole thing can collapse like a house of cards if people actually begin connecting the dots."
Costas, who made a name for himself covering National Football League for over two decades, added that while the sport is still generating huge revenues despite recent controversies, the long-term future of the sport is uncertain.
"The cracks in the foundation are there," he said. "You cannot change the nature of the game. If I had an athletically gifted 12- or 13-year-old son, I would not let him play football."
At the center of the issue is not only chronic traumatic encephalopathy, or CTE, but also the NFL's well-documented reluctance to confront the issue. CTE is a degenerative neurological disorder caused by repeated head trauma, with symptoms including early onset amnesia, depression, and loss of consciousness. The disease was first connected to the NFL in 2002 by Dr. Bennet Omalu, a forensic pathologist who discovered CTE in the brain of former Pittsburgh Steelers' center Mike Webster after he committed suicide.
Since then, multiple studies have only strengthened the medical connection between CTE and playing football. A recent study of 202 football players' brains found that 88 percent of the late NFL players suffered from, a degenerative neurological disease caused by multiple head traumas. Of the 111 brains examined, 110 of them had CTE.
Echoing Costas' concerns, ESPN's Tony Kornheiser said football risked facing a similar fate as that of boxing, which has declined in popularity in recent years.
"It's not going to happen this year, and it's not going to happen in five years or 10 years," Kornheiser said. "But Bob is right: At some point, the cultural wheel turns just a little bit, almost imperceptibly, and parents say, 'I don't want my kids to play.' If they don't find a way to make it safe…the game's not going to be around."
The NFL did not immediately respond to a request for comment.