Why Did New York Giants LB Corey Widmer Turn Down Hall of Fame Nomination?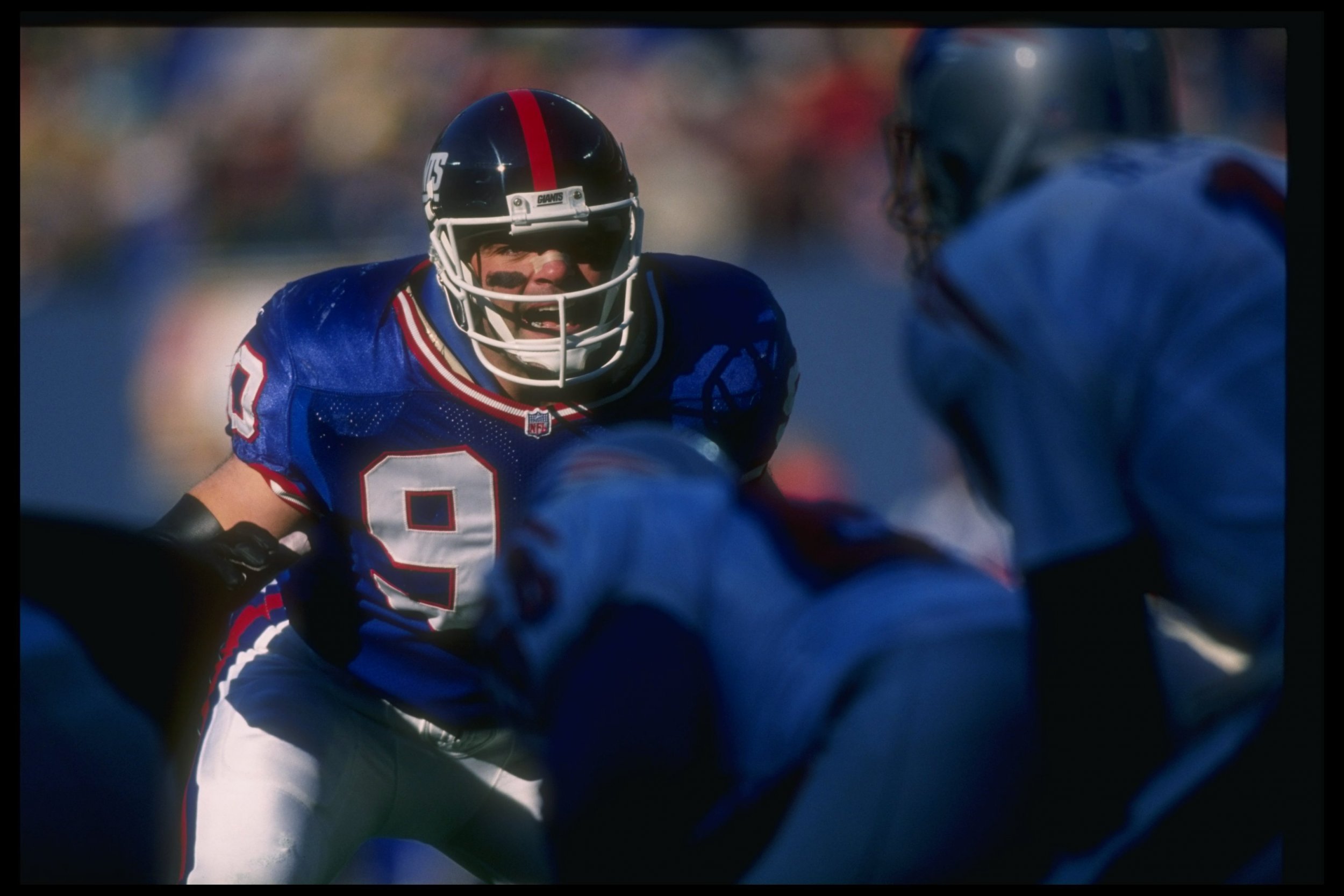 It isn't everyday that a player gets inducted into the Montana Football Hall of Fame, and it certainly isn't everyday that the invitation gets declined—but that's exactly what happened with former New York Giants linebacker Corey Widmer.
Widmer, who played for the Giants from 1992 through 1999, fears he suffers from a degenerative brain disease called chronic traumatic encephalopathy (CTE). He struggles with memory issues, depression and mood swings, and he seeks isolation.
In an interview with the Bozeman Daily Chronicle, Widmer says he blames the numerous concussions suffered during his career and would trade all his riches for his health.
"I'm 49 years old, depressed to the Nth degree, but have a lot of money... and some people might say it's still worth it. I just tell them to watch what they wish for," Widmer said.
"If someone could've explained all of this to me when I was 14, I would've given it all back in a heartbeat. I would've wished for something else."
Widmer, a plaintiff in the NFL concussion lawsuit, was set to be inducted into the Montana Football Hall of Fame on Saturday (March 24), but insists he can't celebrate the sport that he says endangers children.
"When I refused entry I had to give an explanation, and my explanation is concussion," Widmer told Lee Newspapers of Montana.
Widmer was due to be honored along with eight other members, including Detroit Lions tight end Casey FitzSimmons and Dwan Edwards, who played defensive tackle for the Carolina Panthers and Baltimore Ravens.
He added: "I don't want to make some political statement right in the middle of their party and take advantage of some very nice people."
Widmer was a standout performer for Montana State from 1987 through 1991, and he finished his career with the Giants with 271 tackles, 7.5 sacks and four interceptions.