NFL Executives Expect No Postponements in 2020 Schedule, Starting With Free Agency This Week
Representatives from NFL teams believe its league will go on with business as usual, and that the league's 2020-21 schedule will not be affected by the spread and fear of COVID-19, better known as coronavirus.
Though teams are not practicing, and regular-season games are not slated until September, the league's "legal tampering" is set for noon on Monday, and free agency opens up Wednesday afternoon. Those who call the shots expect those to go on as planned, per NBC's Pro Football Talk.
With free agency, the bulk of work can be done remotely by phone, email and conference calls. One snag that could slow the process would be a player, perhaps, not being able to fly to another city to take a physical by another team's physicians.
The top-shelf name in free agency this year is Tom Brady, who is a six-time Super Bowl champion and among the all-time great quarterbacks in the league. Brady's contract with the New England is set to expire Wednesday.
A few wrinkles could alter some of the NFL's regular plans, like scaling down the audience for next month's NFL Draft, which is scheduled to be conducted from Las Vegas. Then there's the fact of team offering exorbitant amounts of dollars to players over the next few weeks while the country is virtually on lockdown—including the NBA, Major League Baseball and the NHL—with fears of the coronavirus spreading.
The NFL recently canceled its owners meeting in West Palm Beach, Florida because of coronavirus. However, players on Saturday passed the new collective bargaining agreement that will guarantee teams play a 17-game schedule, and two more teams will make the playoffs.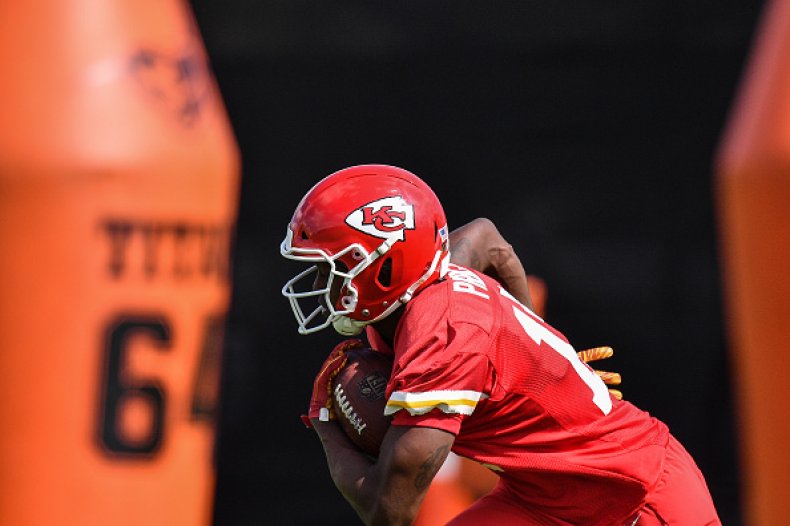 Teams generally have training activities in late spring, with fall camps generally beginning in July. The league's Hall of Fame weekend is scheduled to kick off on Aug. 6 with the Dallas Cowboys playing the Pittsburgh Steelers, and Hall of Fame inductions on Saturday and Sunday.
COVID-19, also known as coronavirus, has quickly infected more than 169,000 people worldwide, including more than 6,400 deaths. The World Health Organization on Wednesday officially called it a pandemic, and President Donald Trump on Friday called it a national emergency.
Coronavirus has infected more than 3,000 people in the United States, including 62 deaths.
Sports in America came to a halt last week, starting with the NBA suspending its season until further notice after a player from the Utah Jazz tested positive with the coronavirus. A second player from the Jazz also tested positive, as well as a player from the Detroit Pistons.
MLB canceled the remainder of its spring training and delayed opening its season (scheduled for March 26) by at least two weeks. The NHL has postponed its season until further notice, and big events like the Masters golf tournament and Boston Marathon have also been postponed until later dates.
Furthermore, the NCAA canceled all championships through the remainder of the 2019-20 academic calendar. This means March Madness was canceled in its entirety, and there will be no spring sports, meaning no College World Series.