NFL Fans Pity Ravens QB Lamar Jackson After Team Loses Another RB to Injury
The Baltimore Ravens lost another running back to injury Thursday, and football fans online could not believe it.
The internet went crazy with memes, mostly in support of quarterback Lamar Jackson, after the team reportedly lost its third running back of the preseason—and second this week.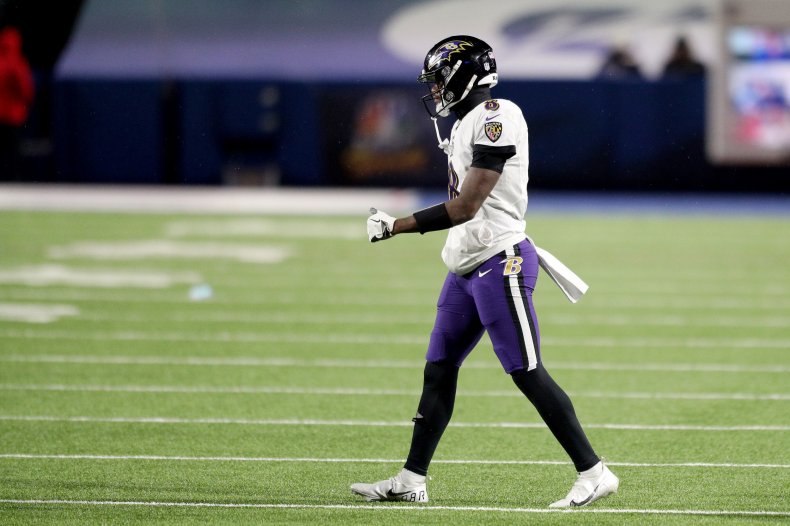 Gus Edwards injured his knee in practice, and according to ESPN's Adam Schefter, the Ravens fear it is a torn ACL that will cost the third-year back the season.
Edwards would be the third Ravens running back lost to injury before Week 1, joining starter J.K. Dobbins and third-year back Justice Hill on injured reserve. Dobbins, like Edwards, sustained a knee injury in Baltimore's final preseason game against the Washington Football Team, and Hill ruptured his Achilles tendon Monday.
Edwards' injury leaves just Ty'Son Williams and veteran Le'Veon Bell, who was signed off the street after Hill's injury Wednesday, as the only running backs on the roster — though Schefter also reported the Ravens were close to signing veteran Devonta Freeman to their practice squad Thursday.
The reports left the football world stunned, particularly after it was also revealed that Baltimore cut its practice short after Edwards and two-time All-Pro cornerback Marcus Peters injured their knees on successive plays. Baltimore also reportedly fears that Peters will miss the season with a torn ACL.
Fans worried about Jackson, the fourth-year quarterback and 2019 NFL MVP who is the linchpin of a run-first, spread offense that would be difficult to operate without, you know, a semi-operational backfield.
Jackson has rushed for 1,000-plus yards in each of the past two seasons, and DraftKings set his over/under for 2021 rushing yards at 940.5 before he lost his three backs to injury. That led many fans to wonder how many rushing yards Jackson would end up with in 2021.
They also worried about Jackson's stamina and health since he's somehow become a more important part of Baltimore's offense, which also would get less respect from opposing defense due to its substandard backfield.
The memes captured the attention of basketball legend and NFL fan LeBron James, who was particularly enthused by Josiah Johnson's that referenced veteran running back Latavius Murray, who was recently cut by the New Orleans Saints, who may want to move to Baltimore.
Jackson ignored the memes and focused instead on offering well wishes to his fallen teammates in quote tweet of Ravens receiver Marquise "Hollywood" Brown.
The Ravens open their season against the Las Vegas Raiders at Allegiant Stadium on Monday night.