Want to Become a Professional Food Tester For the NFL? A Sports Betting Site Has a High-Calorie Job For You
Do you love hotdogs? Does the smell of a chargrilled burger put a smile on your face? What about beer-battered onion rings, an avalanche of nachos and tater tots smothered in bacon and cheese? Do these cholesterol-inducing food items make your heart sizzle with joy?
If you answered yes to any of these questions, then a delicious new career as a professional food taster is waiting for you. There is one condition though—you must love football, too.
In honor of the upcoming 2019 football season, Pickwise, a free sports betting site, is looking to fill a new, super important position: official NFL Food Tester. The role requires no previous food tasting experience or any other general skills. In fact, the only job requirement is that applicants "enjoy great food and great football," and they have to be willing to enjoy these things all across the country during football season.
Winners of the competition—or "NFL dream job," as Pickwise puts it—will get to travel to football games and taste the signature dishes of every NFL team stadium. After testing out classics like the typical hot dog, corn dog, chili cheese fries, pretzels, tacos, pizzas and everything else stadium menus offers, the food tester will rate and determine which NFL team offers the best dishes of them all.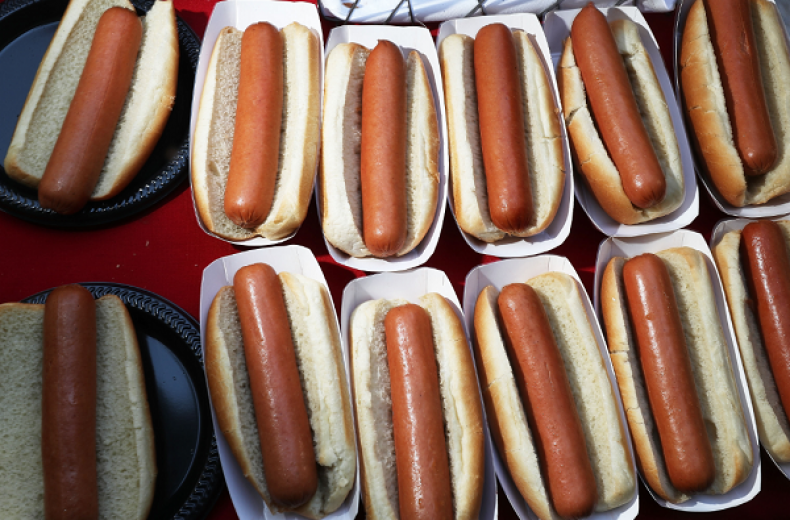 But gridiron gourmet position offers more than just the usual greasy, calorie-filled game-day goodies food testers will be able to indulge in during the 2019 NFL season. Football Stadium Digest released a sneak peek of some of the more creative dishes gracing menus like a pit beef and crab dip concoction, dubbed Pratt's Street Hoagie, available at the Baltimore Ravens' M&T Bank Stadium. Meanwhile, over at Paul Brown Stadium, home of the Cincinnati Bengals, football lovers can dine on fancy dishes like a pear and turkey bacon flatbread.
Some stadiums even have vegan options for meatless fans to grub on including Vegan Chickpea "Tuna" Salad at the Minnesota Viking stadium, while Arrowhead Stadium—the field for the Kansas City Chiefs—offers the "Out of Town Burger," made with Beyond Meat's famous plant-based patties.
Pickwise will provide game tickets and cover food expenses for taste testers in addition to offering a $500 prize. For more info, check HERE.
The NFL regular season kicks off between the Chicago Bears and the Green Bay Packers at the Soldier Field stadium in Illinois. The game airs on the NBC network on September 5 at 8:29 p.m. ET.