2018 NFL Free Agency: Top 10 Players Available This Year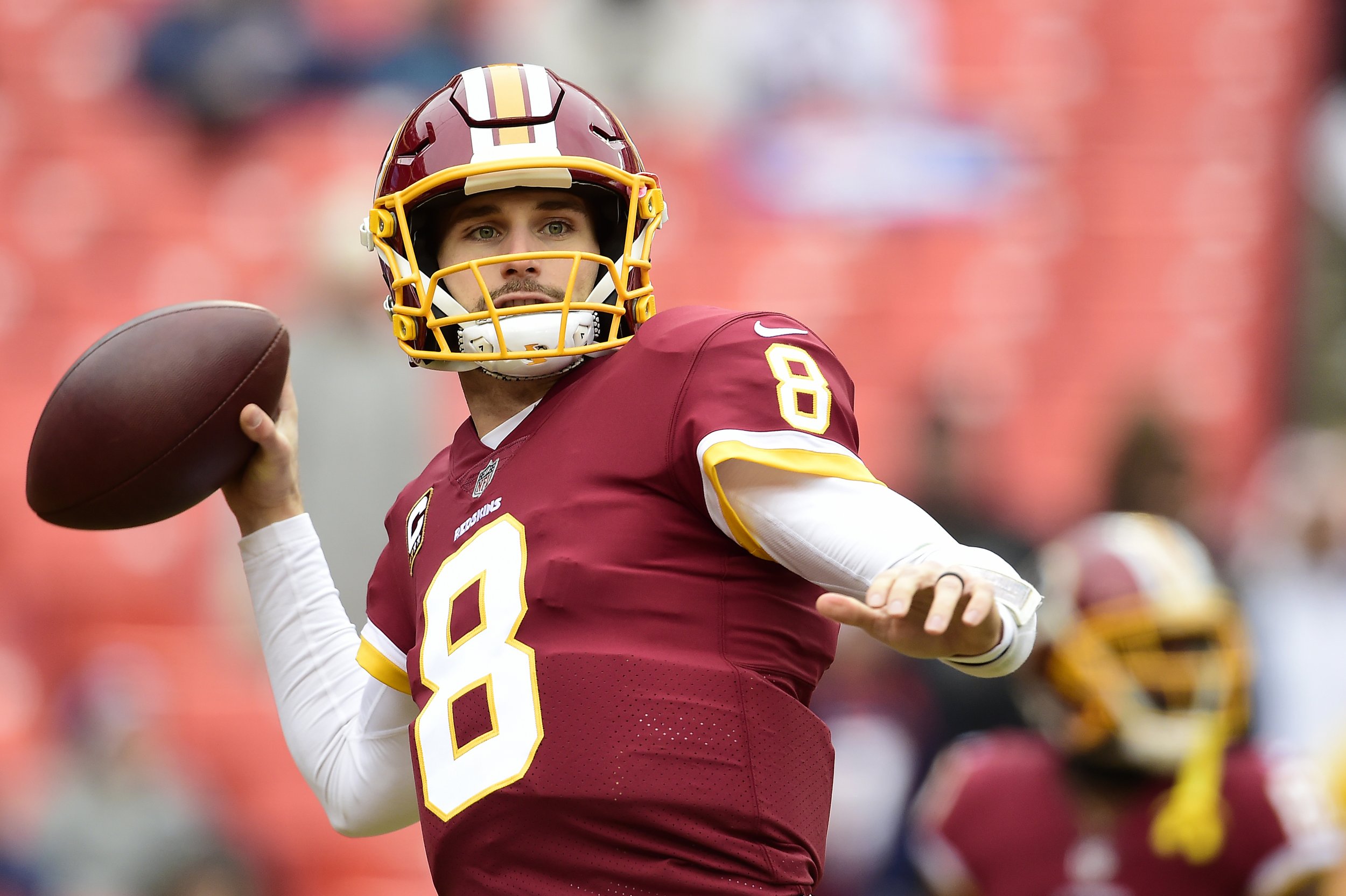 The NFL free agency window opens next week and there is plenty of talent that could be on the move.
Quarterbacks are very much the plat du jour as far this year's free agency is concerned, with Kirk Cousins clearly the main prize.
Here is a list of 10 players to keep an eye on among those who have not been franchise-tagged.
Kirk Cousins – Washington Redskins
Cousins is arguably the pick of this year's free agent class, following a season in which he threw 4,093 yards, with 27 touchdowns and 13 interceptions.
Yahoo Sports reported last week the Denver Broncos have identified the quarterback as their "all-in" target, but they face tough competitions from the Cleveland Browns, the Minnesota Vikings and the New York Jets.
The Jets and the Browns have salary cap room to offer Cousins a contract for maximum money, while the Vikings could guarantee him the instant success he craves.
Drew Brees – New Orleans Saints
Bar a major surprise Brees will sign a new contract with New Orleans and commit his future to a franchise he has played for over the last 12 years, as Saints' coach Sean Payton told SportsCenter last week.
The deal would make sense for both parties, given the Saints are expected to be among the Super Bowl contenders this season and offer Brees the chance to add to the title he won in 2010.
At the same time, the Saints need to re-sign the 39-year-old as they currently have just one quarterback under contract–last season's undrafted rookie Taysom Hill.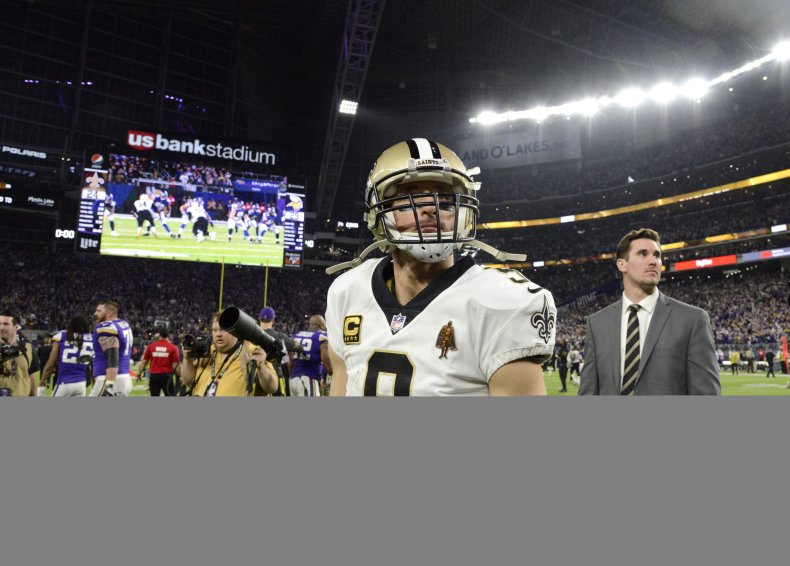 Andrew Norwell – Carolina Panthers
Guards don't come cheap in the NFL these days and sources quoted by ESPN suggest Norwell could sign a deal worth $13m a year, with total guarantees over $30m. The Ohio native's 88.8 Pro Football grade placed him as third among all guards last year and the Giants are the favorites to land him.
The Giants have an ace up their sleeve in the form of general manager Dave Gettleman, who signed Norwell as undrafted free agent for the Panthers in 2014 and is a huge fan of the All-Pro guard.
Case Keenum – Minnesota Vikings
The Vikings' three quarterbacks–Keenum, Teddy Bridgewater and Sam Bradford–are all free agents and Minnesota could well wipe the slate clean and start from scratch this season. Keenum was arguably the most important free-agent signing last season and was instrumental as the Vikings secured a trip to the NFC Championship, ending the season with a 13-3 record. However, it remains to be seen whether that will be enough to convince the Vikings, who could offer Kirk Cousins a deal worth over $30m a year, to keep him.
Sam Bradford – Minnesota Vikings
Minnesota spent a combined $22.5m on its trio of quarterbacks last year, with $18m going on Bradford alone, even though he missed most of the season with a knee injury.
As reported by 247sports, Vikings head coach Mike Zimmer said last week he believes the 30-year-old can stay healthy, but admitted he has a degenerative knee issue. Zimmer also said the likes of the Cleveland Browns and the Arizona Cardinals could be in the market for the Oklahoma native, as they look for a quarterback who can slot in their starting line-up.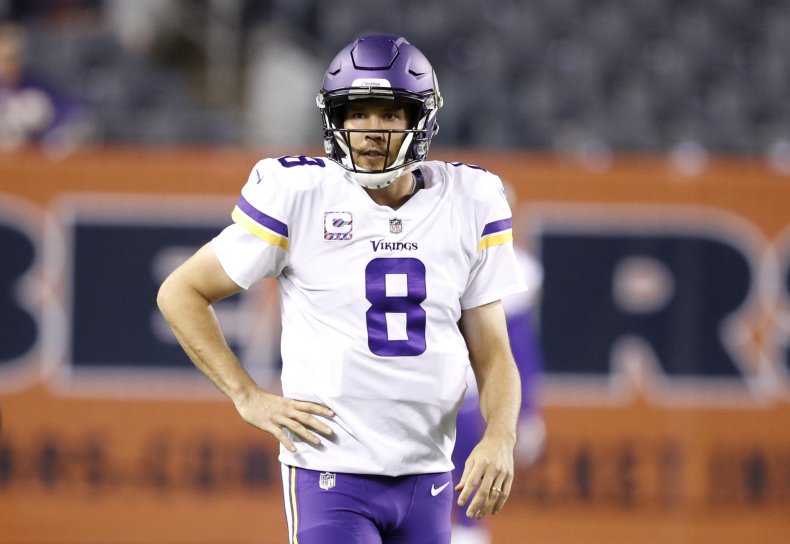 Jimmy Graham – Seattle Seahawks
After three largely underwhelming seasons, Graham looks set to leave Seattle and, according to NFL Network's Tom Pelissero, the tight end could be reunited with the New Orleans Saints.
Between 2011 and 2014, Graham recorded at least 85 receptions and 889 yards per season with the Saints, but never had more than 65 receptions and averaged only 682.7 yards per season in Seattle.
According to ESPN, it may take between $7m and $9m to land Graham. The Jacksonville Jaguars are also said to be interested.
Sammy Watkins – Los Angeles Rams
The Rams opted to franchise-tag Lamarcus Joyner, meaning Watkins will be free to explore his options next week. The wide receiver did not put up particularly big figures after being traded to Los Angeles last season but is still only 24 and, according to ESPN, he could command a contract worth $12m-$13m per year.
Allen Robinson – Jacksonville Jaguars
Arguably the best outside wideout available as a free agent, Robinson has almost completely recovered from the torn ACL he suffered in the Jaguars' first game last season.
According to Sports Illustrated, the injury, along with an average 2016 season, convinced the Jaguars to allow Robinson to explore the free agent market. While it is too soon to rule out him remaining in Florida, he could also attract lucrative offers from other franchises.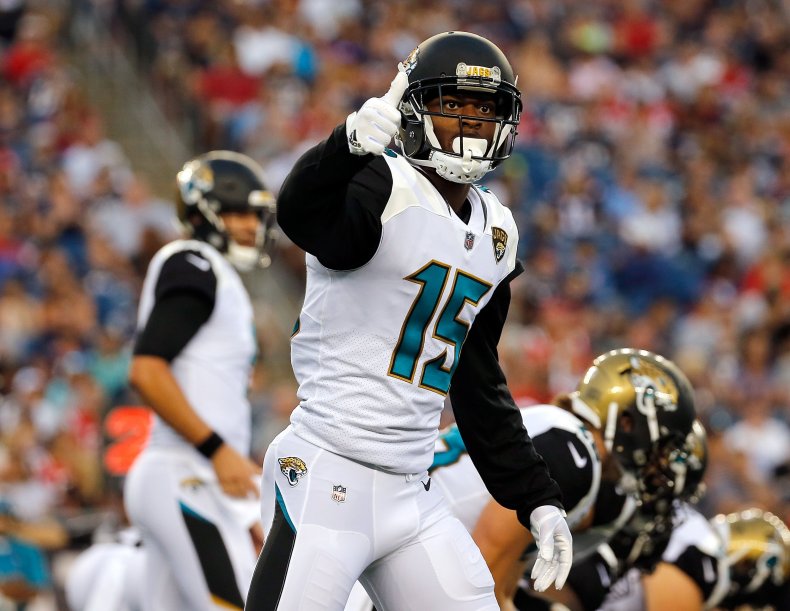 Sheldon Richardson – Seattle Seahawks
The Seahawks opted against slapping a franchise tag on Richardson, one of their main upcoming free agents, as they would have had to pay $14.5m, which would have taken up most of the cap space they available this year.
The defensive end performed well for Seattle after arriving from a trade with the New York Jets and could still sign a new contract with the franchise, but that seems unlikely unless the Seahawks manage to trade Michael Bennett.
Nate Solder – New England Patriots
Given the lack of strong left-tackle options available in the upcoming draft, Solder enters free agency in a strong bargaining position. According to the Boston Herald, Solder, who was named a Pro Bowl alternate last year, will receive offers north of $12m and while his preference is to remain in New England, the Patriots have a fight on their hands to keep hold of him.