NFL Hires Former U.S. AG Loretta Lynch to Handle Brian Flores Case: Report
The National Football League has announced its legal representation for the lawsuit filed by former Miami Dolphins head coach Brian Flores.
Former U.S. Attorney General Loretta Lynch is expected to represent the NFL in the suit. Sources told Bloomberg Law that she will work with the law firm Paul, Weiss, Rifkind, Wharton & Garrison and its chairman Brad Karp in defending the league. She joined the law firm as a new partner in 2019 after serving in the administration of former President Barack Obama for two years.
Earlier this month, Flores sued the NFL for racial discrimination, saying that its hiring practices were inherently discriminatory toward Black candidates looking for head coaching positions. The suit, which has divided the league, also accuses the NFL of not doing enough to protect players from potentially debilitating injuries.
"The owners watch the games from atop NFL stadiums in their luxury boxes, while their majority-Black workforce put their bodies on the line every Sunday, taking vicious hits and suffering debilitating injuries to their bodies and their brains while the NFL and its owners reap billions of dollars," the lawsuit states.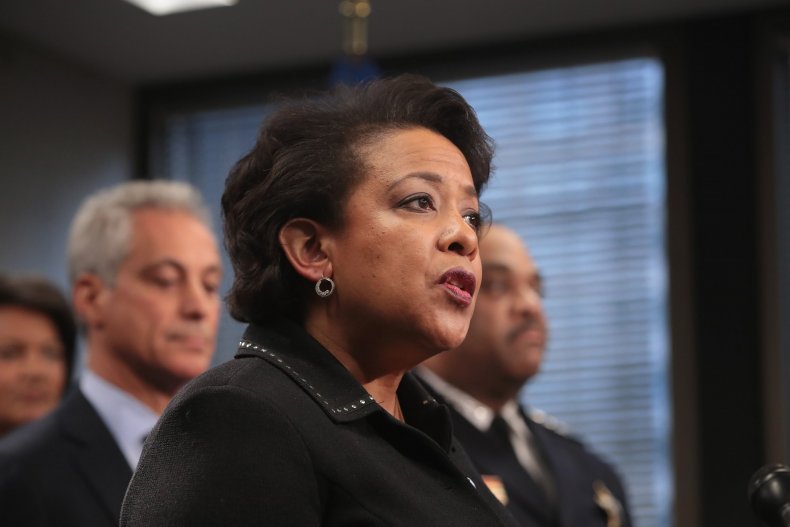 The NFL has disputed these claims but has promised to reevaluate its hiring practices, including the Rooney Rule. That policy aims to allow minority candidates a better chance at getting interviews for coaching and executive decisions, but Flores' lawsuit claims that it has been manipulated by teams to lead on Black candidates.
"What we're gonna do is step back and look at everything we're doing today, reevaluate that, everything from looking at the Rooney Rule, seeing what changes should be made to that, if any changes, or should it be removed, which some people have suggested," said NFL commissioner Roger Goodell at a news conference leading up to last Sunday's Super Bowl.
Flores' lawsuit has divided the league and has sparked a fierce conversation across the country. It has even gotten the attention of President Joe Biden, who sided with Flores in a recent interview with NBC.
"The whole idea that a league that is made up of so many athletes of color as well as so diverse, that there's not enough African American qualified coaches to manage these NFL teams, it just seems to me that it's a standard that that they'd want to live up to," Biden told NBC in the interview. "It's not a requirement of law, but it's a requirement I think of just some generic decency."
Newsweek has reached out to Lynch, the Paul, Weiss, Rifkind, Wharton & Garrison law firm and the NFL for comment but has not received a response.
Update 2/16/2022 at 4:22 p.m. EST: This story has been updated to provide more background information on Brian Flores' lawsuit and the NFL's response to it.