NFL Injury Update: Will Dalvin Cook, Baker Mayfield, Cam Newton Play in Week 6?
The NFL season may only be five weeks old, but both injuries and the coronavirus outbreak have had a major role to play in the campaign.
The shortened preseason due to the COVID-19 pandemic has been blamed for a raft of injuries besetting teams over the first quarter of the season, while the NFL was forced into a major reshuffling of the schedule after several players tested positive for coronavirus.
Here's a breakdown of the biggest injury questions ahead of Week 6.
Baker Mayfield
The Cleveland Browns quarterback was a limited participant in practice on Wednesday as he continued to nurse a chest injury stemming from a shot to his ribs in the win against the Indianapolis Colts in Week 5. The first overall pick of the 2018 NFL draft, however, has no intention of missing the Browns' road game against AFC North rivals Pittsburgh Steelers on Sunday, and on Wednesday said he was "still confident" he will play in Pittsburgh.
Browns head coach Kevin Stefanski said Mayfield would be evaluated through the week.
"I think we will take it each day at a time here," he was quoted as saying by ESPN. "He is sore today so we will work through it today and then see where he is tomorrow."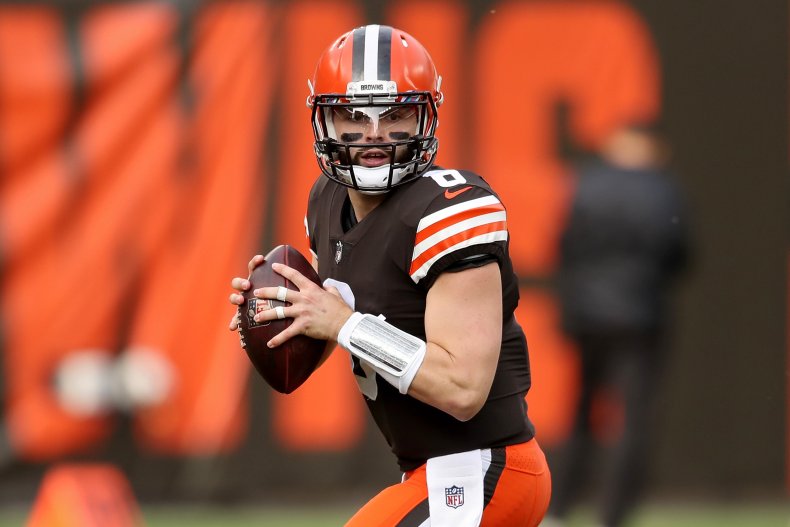 Dalvin Cook
The Minnesota Vikings running back suffered a groin injury in the loss against the Seattle Seahawks on Sunday Night Football and sat out practice on Wednesday. With the Vikings scheduled to have a bye in Week 7, Cook hinted he was unlikely to play on Sunday when Minnesota hosts the Atlanta Falcons.
"You kind of have to let your body naturally heal," Cook said on Wednesday. "I'm in Year Four; I kind of know how this thing pretty much operates. I'm going to get as much treatment as I can. I'm going to stay on my same routine—nothing's going to change."
Jimmy Garoppolo
After missing two games with a high ankle sprain he suffered in Week 2, Garoppolo returned last week in the San Francisco 49ers' blowout home loss against the Miami Dolphins. The Niners quarterback, however, was on the field only for the first half before being benched. Garoppolo was a full participant in Wednesday's practice and should start on Sunday, when the 49ers welcome NFC West rivals Los Angeles Rams on Sunday Night Football.
Cam Newton
The Patriots quarterback is expected to rejoin the team on Thursday after being removed from the COVID-19 list on Wednesday. Newton tested positive for coronavirus earlier this month and was replaced by veteran Brian Hoyer in New England's 26-10 road loss against the Kansas City Chiefs on October 5, but should be available to start on Sunday when the Patriots host the Denver Broncos.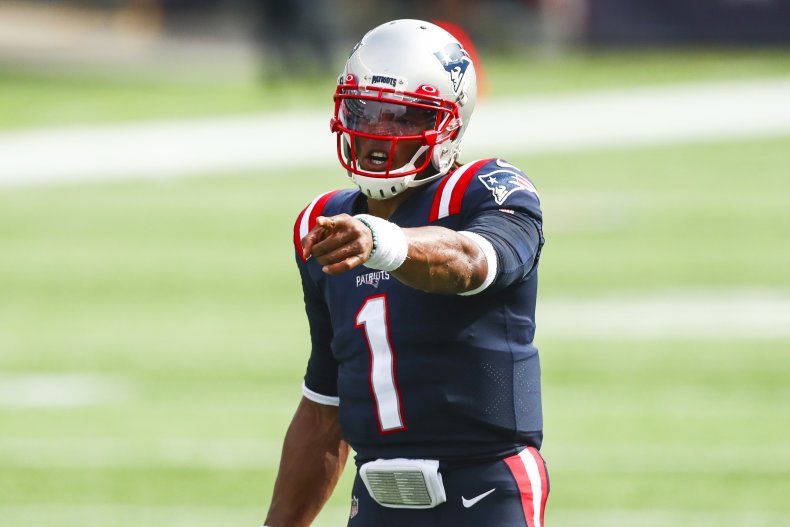 Stephon Gilmore
Unlike Newton, Gilmore remains on New England's COVID-19 list. The reigning AP Defensive Player of the Year played in the loss to Kansas City on October 5 but will sit out the game against the Broncos this Sunday, which marks the Patriots' first game since the defeat against the Chiefs. New England was supposed to play Denver this past Monday but the game was pushed back after defensive tackle Byron Cowart tested positive on October 9.
Drew Lock
The NFL's decision to postpone Denver's visit to New England by six days has played into Lock's hands. The second-year quarterback has been sidelined with an injury to his throwing shoulder he suffered in the first quarter of Denver's loss to the Pittsburgh Steelers in Week 2 but was a full participant in Wednesday's practice and is expected to play against the Patriots.
Sammy Watkins
The Kansas City Chiefs are expected to be without their wide receiver for their trip to Buffalo on Monday afternoon after Watkins suffered a hamstring injury in Week 5's home loss to the Las Vegas Raiders.
Davante Adams
The Green Bay Packers wide receiver was a full participant in Wednesday's practice for the first time since suffering a hamstring injury in Week 2 and should return to action when the Packers travel to Tampa Bay to face the Bucs in the second of two late afternoon games on Sunday.
Tampa Bay Buccaneers
The Bucs' packed treatment room is slowly beginning to empty. Wide receivers Chris Godwin and Justin Watson returned to practice on Wednesday after recovering from hamstring and chest injuries respectively, while LeSean McCoy and fellow running back Leonard Fournette also returned to practice after both missed last week's loss against the Chicago Bears with an ankle injury.