NFL Legend Lawrence Taylor Faces Two Counts in Failure to Follow Sex Offender Law
Pro Football Hall of Fame linebacker Lawrence Taylor, 62, was arrested Thursday, accused of violating rules set by his status as a registered sex offender and is facing two felony counts of failing to report his new home address, Florida police said.
Taylor reportedly turned himself in after Pembroke Pines police told him there was a warrant out for his arrest, and was released after being booked into Broward County jail and posting $500 bail Thursday.
The New York Giants legend pleaded guilty in New York in 2011 to misdemeanor charges of sexual misconduct and soliciting a prostitute, who he maintained he thought was of the age of consent, but was actually 16. Taylor was sentenced to six years of probation in Florida and was placed on the sex offender registry as a Level 1 offender, the lowest of three tiers.
Taylor's attorney Arthur Aidala said in a statement that Taylor was compliant with officers, and has acted in accordance with the regulations of his sex offender status for the last 10 years, according to the Associated Press.
"Sadly he is in the middle of a divorce and his local police department suggested it would be best if he slept at a nearby hotel," Aidala said. "Mr. Taylor was constantly a resident of the marital home where he was registered, but on advice of local law enforcement he was sleeping outside the home. We are confident that this will be resolved favorably for Lawrence at the first court hearing."
Judge William Kelly ruled in 2011 for Taylor to be placed on the lowest level of the registry as he felt it was unlikely Taylor represented a risk to the public or that he would repeat his actions that brought the initial charges, according to ESPN.
Level 1 sex offenders are required to register for 20 years, while the higher two levels are permanent designations.
The 16-year-old, who testified in Taylor's trial only by her initials "C.F.," was taken into custody along with Rasheed Davis, who later pleaded guilty to human trafficking charges. After the two were taken into custody, which also led to Taylor's arrest, C.F. said Davis beat her and forced her to go to Taylor's hotel to have sex.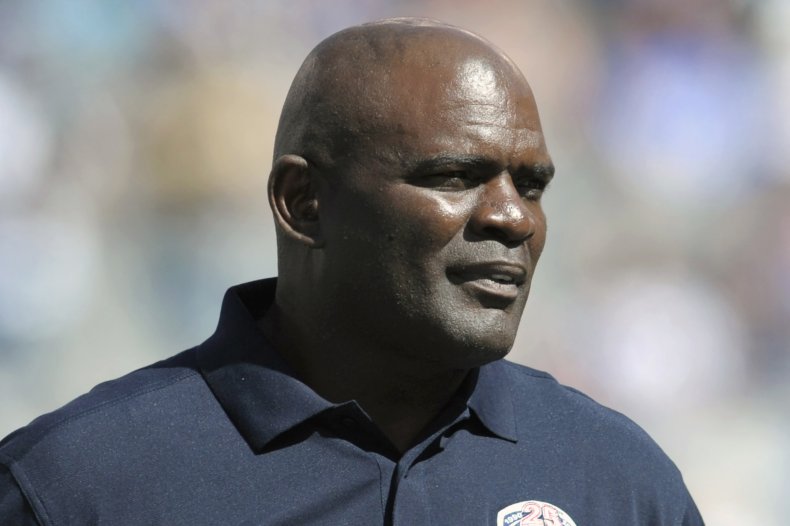 Taylor spent his entire 13-season career with the New York Giants and helped the team win Super Bowl titles in 1987 and 1991.
The Associated Press contributed to this report.