NFL Live Stream Free: How to Watch NFL Games Online Streaming For Free (With FuboTV Trial)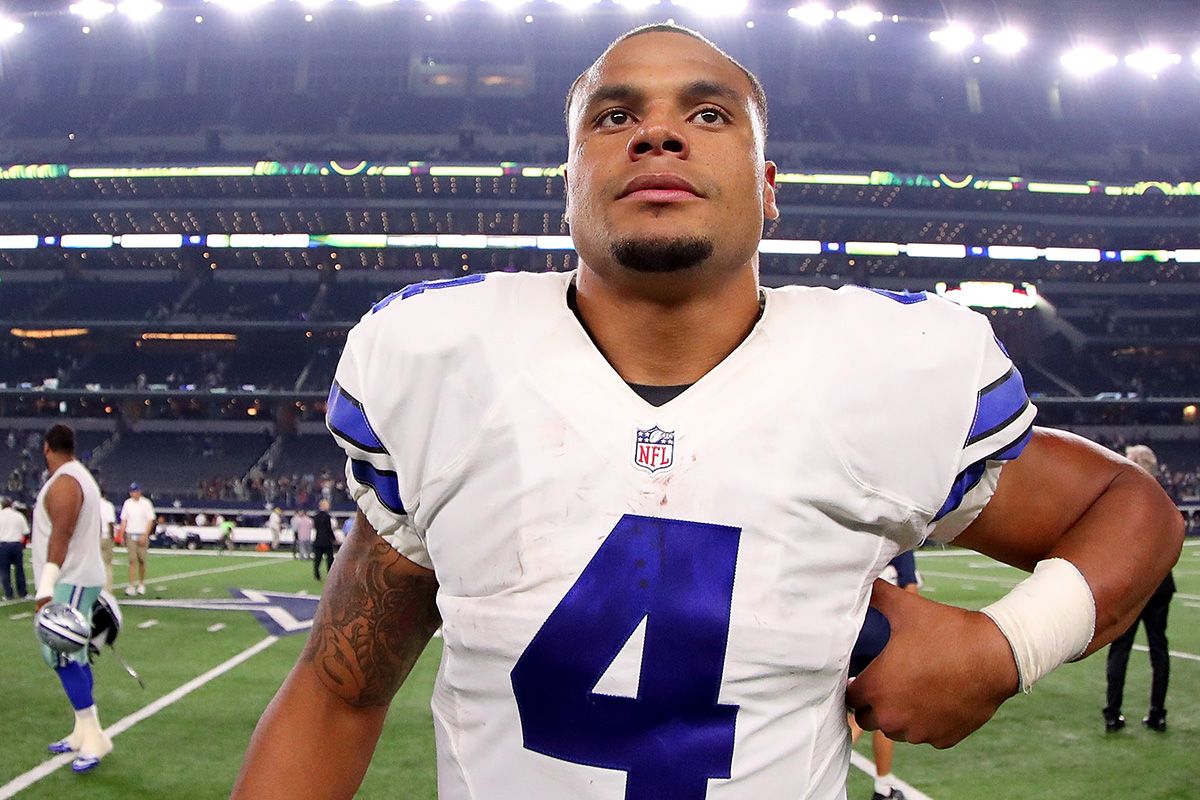 It's time for NFL week 2 action, and there's plenty of good games on the schedule including some divisional matchups. See below how to live stream any NFL game today for free with a trial.
There big games today include the Dallas Cowboys vs. the New York Giants in Sunday night action, and the Green Bay Packers vs. Minnesota Vikings – yes, Aaron Rodgers is scheduled to play. You can find a complete week 2 NFL schedule here, with scores updated. There's also the Patriots vs. Jaguars in a key AFC battle, and the NFL champion Eagles on the road vs. the Buccaneers, among the day's intriguing offerings.
As for watching the games via live streaming: To live stream any game for free today (or in subsequent NFL weeks), just visit fubtoTV at the following link and take advantage of a free seven-day trial: Watch Live with fuboTV - Try free trial. In a disclosure, Newsweek Media Group has affiliate partnerships and may earn a commission if you make a purchase using our links.
You can also get some NFL games live streaming for free by downloading and using the many NFL games for free using the Yahoo Sports App or the NFL App. But you can't get every game for free in those locations.
"Once you have the latest version of the NFL App or Yahoo Live app downloaded, you can live stream NFL games that are being broadcast locally on TV in your area of the country, as well as nationally broadcast primetime games. In other words, you should be able to stream your local NFL team's Sunday game, plus the marquee matchups aired on NBC's Sunday Night Football, ESPN's Monday Night Football, and Fox and the NFL Network's Thursday Night Football," reports Time.com.
What is FuboTV?
FuboTV is a new streaming service, similar to Hulu, that has deals with the networks carrying NFL games including the NFL Network, Fox, CBS and NBC. FuboTV offers a free seven-day trial so you can watch for free one week, but you will have to pay later via a monthly subscription.
As for which NFL games you can watch on FuboTV, the service has your answer here:
"If you are in a location that receives a local CBS, FOX or NBC station, you will be able to see all NFL games airing in that particular market," the company says. "The NFL regionalizes its Sunday afternoon schedule and determines which game is shown in each market weekly. NBC Sunday Night Football is a national game, meaning all of those games are shown for all users receiving an NBC local station."
Here's how Variety describes FuboTV: "Originally launched in 2015 as a soccer streaming service, FuboTV now offers a more than 65 channels, including 36 that carry sports programming, to U.S. consumers. FuboTV competes with a range of other internet pay-TV services, including Dish Network's Sling TV, AT&T's DirecTV Now, Hulu With Live TV, Sony's PlayStation Vue, and YouTube TV."
A story on TechCrunch notes that sports fans in general may like FuboTV, which raised $75 million in capital last year as a startup, getting money from the likes of AMC: " (FuboTV) provides access to live games from the NBA, NHL, UFC, and more soccer than other streaming providers – including matches from Bundesliga, EPL and La Liga to Liga MX, MLS, FIFA World Cup qualifiers, UEFA Champions League matches and more."
NFL Live Stream Free: How to Watch NFL Games Online Streaming For Free (With FuboTV Trial) | Sports