NFL in London: League Executive Hints A UK Team Is Coming Soon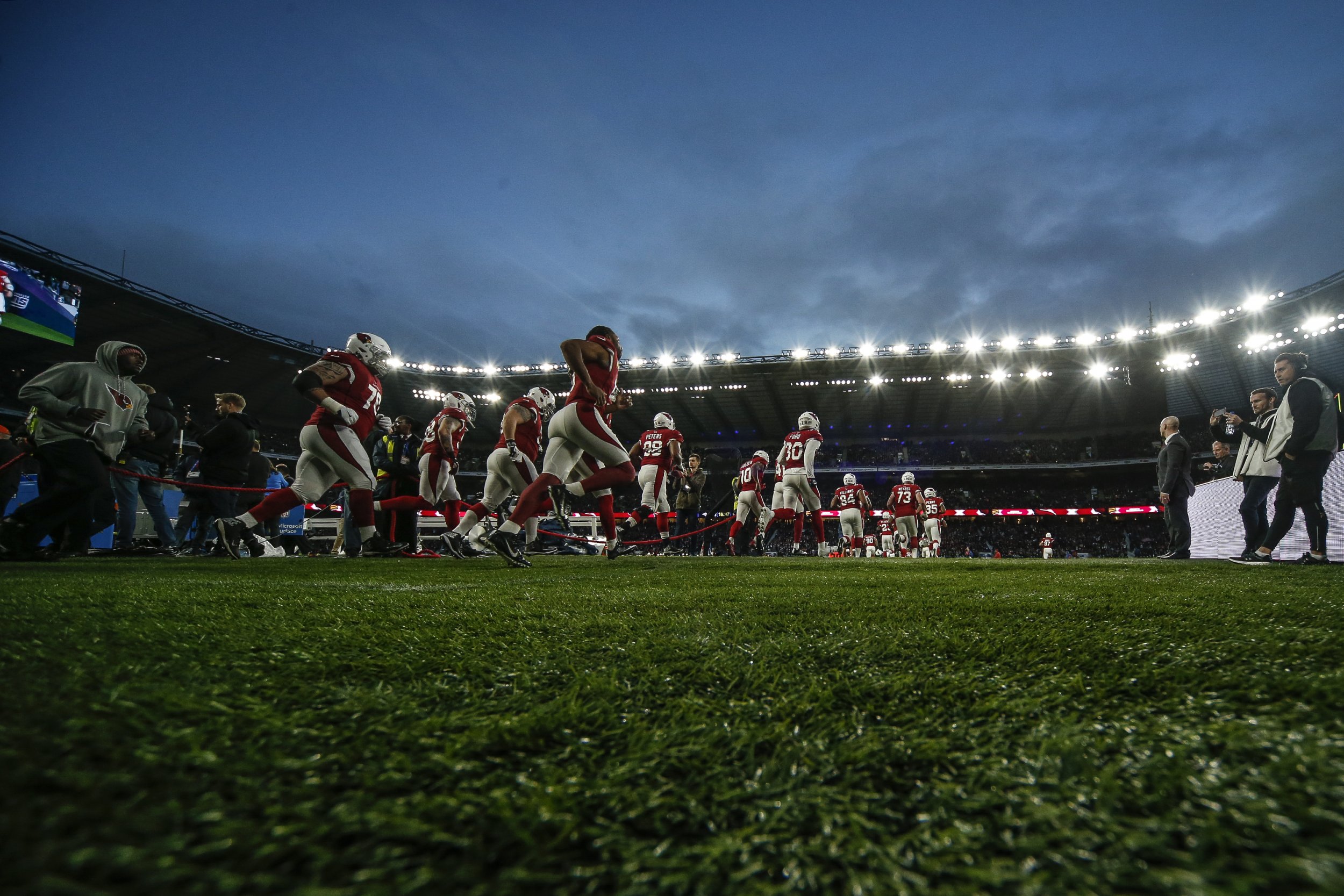 The NFL seems to be committed to London getting a full-time franchise. A league executive said on British television Wednesday that the goal was to have a team in the UK by 2022.
Mark Waller, executive vice president of International for the NFL, appeared on Sky Sports News and was asked if 2022 was still the goal for a permanent London franchise. "That's still my aim, yes," Waller said, according to Sky Sports News reporter Richard Graves, who tweeted out key points from the interview.
The NFL has had annual games in the UK for a decade, with a permanent London squad long rumored. The league now plays four games a year overseas. But it's one thing to send teams across the pond to play a game in the UK, it's an entirely different beast to put a team there full-time. Waller said on Sky Sports that fielding a competitive team—one that faces a daunting travel schedule—and making London an attractive landing spot for top players are his chief concerns for a full-time UK team.
"Those are the two issues that we are spending most of our time on at the moment in terms of how would we try [and] manage that," Waller said, according to Graves on Twitter.
But there are more logistical hurdles than Waller might be willing to admit. For instance, getting a team would seemingly require—barring a league expansion—that a team move cities. That in mind, the Jacksonville Jaguars have long flirted with London and play in the city every year. But teams did just secure moves from St. Louis, San Diego and Oakland, which proved to be tricky affairs—and fans may grow weary of teams leaving their homes regularly. It also has been proposed that a permanent London squad have an East Coast practice base to ease the fact that its home is thousands of miles away from every other team. That amount of travel, which would cut into practice and rest time while increasing jet-lag, would prove a significant competitive disadvantage for any club.
But the NFL seems to truly think it could work. Or, rather, that the potential money associated with a major international city (and new market) like London is worth all the rigamarole. Waller told Sports Illustrated earlier this year that he thinks the fan base is there.
"We've proven clearly that the level of support is here from a fan perspective, a stadium and stadium ownership perspective and from a city and government perspective," Waller said to SI. "We'll get a lot of support if and when we need it."
But as the recent Los Angeles moves have proven—attendance has been abysmal for both new L.A. franchises, the Rams and the Chargers—finding a fan base can be tough. The league has made the London games spectacles each year and has worked diligently to make American football popular in a country where the other football is king. It seems we could find out in just five years if all the work was effective.