NFL Mandates New Testing Protocol Amid Uptick in COVID Cases, Holiday Season
The National Football League is rolling out new COVID testing protocols amid a recent uptick in cases across the country and in anticipation of the upcoming holiday season, when increased gatherings could further the coronavirus surge.
In an effort to reduce virus spread around Thanksgiving, the NFL will require all Tier 1 and Tier 2 individuals, which includes coaches, trainers, general managers, security and players to undergo COVID testing on both Monday, November 29 and Wednesday, December 1.
Those who haven't received their full series of vaccines will be required to wait for their results before entering facilities.
Tier 3 individuals, such as operations personnel, in-house media and others that do not have close contact with Tier 1 individuals and players, will also need to be tested at one point that week.
All personnel, regardless of vaccination status or tier level, must wear masks at all times while inside facilities beginning Thursday, November 25 through Wednesday, December 1.
Mask wearing has been expanded to off-site doctors' offices and facilities effective Tuesday. Face coverings are not required outdoors or in the practice bubble.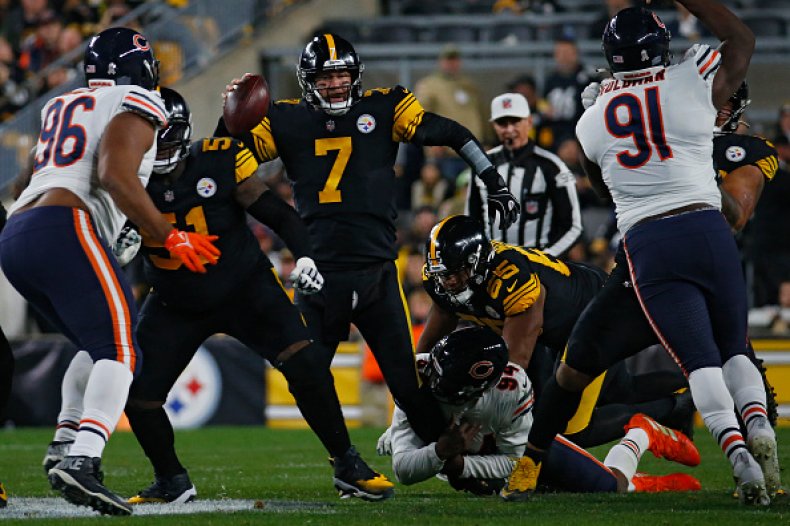 The NFL is also encouraging clubs to offer drive-through testing for friends and family who are visiting players or staff over the holidays before they come in contact with members of the league.
"This upward [COVID-19] trend, coupled with the onset of colder weather driving individuals indoors, has resulted in an increased risk of infection among players and staff," the NFL wrote in a Tuesday memo issued to all 32 teams. "Our experts and data confirm that getting vaccinated remains our strongest defense against contracting and transmission of the virus within club facilities."
Violations of the new protocols "may result in discipline against the club if it is found that the club has failed to enforce these protocols."
The memo said that video camera surveillance needed to be added to weight rooms and cafeteria areas before November 29 so that the NFL can "periodically" review and ensure compliance with the new mandates.
Cities across the country are seeing upticks in COVID-19 cases with surges highest in states like Michigan and Minnesota.
Health experts have attributed the increase to the Delta variant and the colder weather, which has forced more people to gather indoors.
With roughly 60 million Americans still unvaccinated, the Thanksgiving holiday may further the trend as people with varying vaccination statuses travel across the country to gather together.
A number of NFL players, including the Pittsburgh Steelers' Ben Roethlisberger and the Los Angeles Chargers' Joey Bosa and Jerry Tillery, have recently been placed on a reserve list due to either a positive case of COVID-19 or potential exposure to an infected individual.