Saints Fire Cheerleader Bailey Davis for Posting a Swimsuit Pic; She's Fighting Back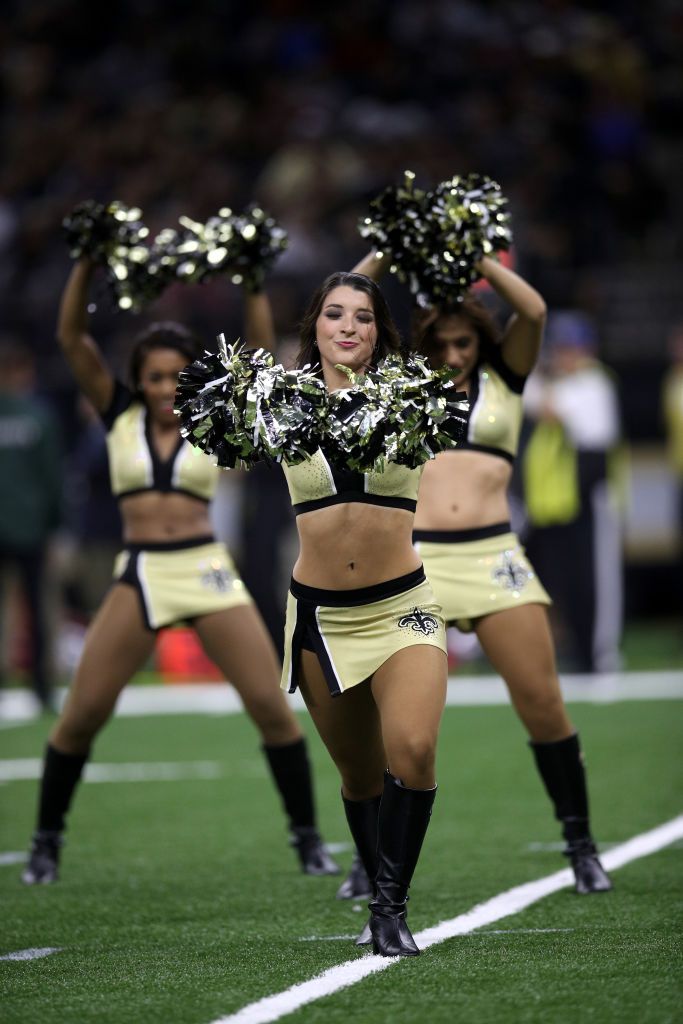 A cheerleader has filed a gender discrimination complaint against the New Orleans Saints' Saintsations squad after claiming female dancers were held to a higher standard than the male footballers.
Bailey Davis, the 22-year-old cheerleader, is still listed as a member of the Saintsations squad on its website, but she says she was fired after posting a photo of herself in a one-piece outfit in January to her Instagram account.
According to The New York Times, Davis has filed her complaint with the Equal Employment Opportunity Commission, which is the federal agency enforcing civil rights laws. The Saints, she says, have one set of rules for the female dancers and one for male players.
An investigation by The Times found that the team have "an anti-fraternization policy that requires cheerleaders to avoid contact with players, in person or online, even though players are not penalized for pursuing such engagement with cheerleaders."
The rules state that Davis and her teammates must block players from following them on social media websites, and that they cannot post images of themselves in team outfits; these are not implemented to the players, though.
The report found further discriminatory rules, including that a cheerleader must leave a restaurant even if a player arrives after her.
"If the cheerleaders can't contact the players, then the players shouldn't be able to contact the cheerleaders," said Davis's lawyer Sara Blackwell told the newspaper. "The antiquated stereotype of women needing to hide for their own protection is not permitted in America and certainly not in the workplace."
The NFL declined to comment on Davis' complaint, but a lawyer representing the Saints gave a statement.
"The Saints organization strives to treat all employees fairly, including Ms. Davis," Leslie A. Lanusse said in an email to the Times. "At the appropriate time and in the appropriate forum, the Saints will defend the organization's policies and workplace rules. For now, it is sufficient to say that Ms. Davis was not subjected to discrimination because of her gender."