Carolina Panthers Star Christian McCaffrey in Colorado Mountain Rescue Mission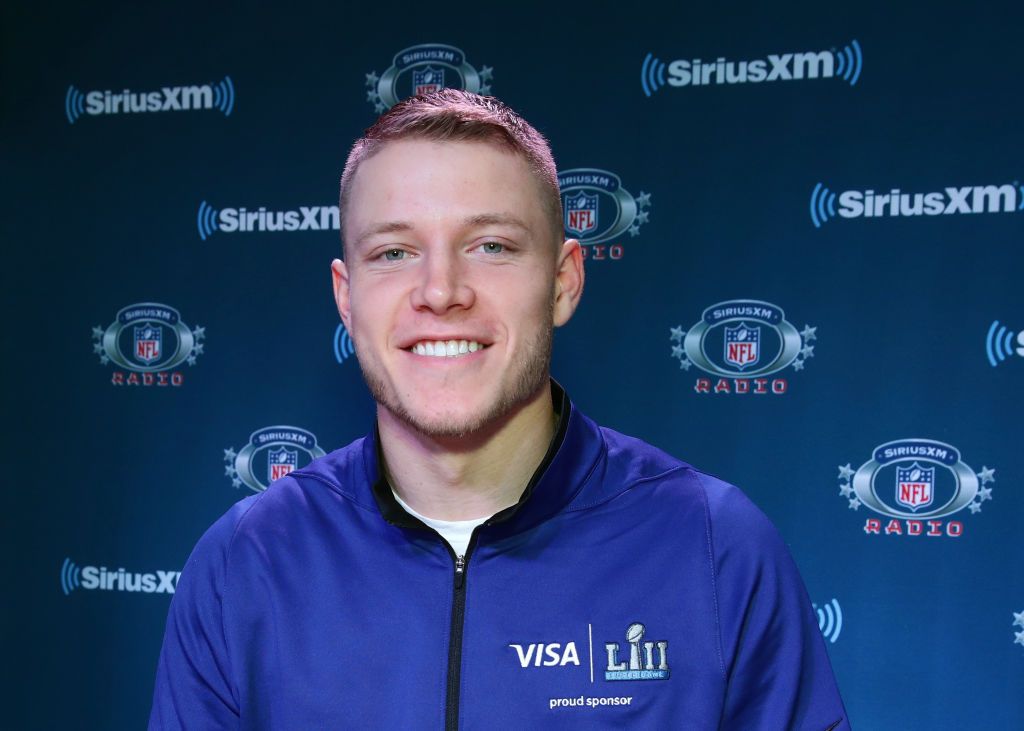 A peaceful hike in the Colorado mountains turned into a rescue mission for Carolina Panthers running-back Christian McCaffrey, when a 72-year-old man fell some 20 foot onto a rock.
McCaffrey, a 21-year-old who signed his first professional contract with the Panthers last year, was out on a walk with brothers Dylan and Max, along with some friends, climbing Castle Rock.
When they turned a corner, they saw an image that is imprinted on McCaffrey's memory. A 13-year-old boy Eli Smoker was also hiking with his grandfather, Dan Smoker Snr., when the 72-year-old fell.
"It felt like he was in the air for 10 seconds," McCaffrey told panthers.com. "I had never seen anything quite like that in my life as far as the trauma and the sound. We were in shock."
McCaffrey called the emergency services, who arrived within 11 minutes, but Smoker Snr's breathing stopped and the group prayed for him.
Smoker Snr. was taken to hospital, where scans discovered he had suffered a broken femur, pelvis, internal bleeding, bleeding on the brain, fractured ribs and a broken neck. But he survived and, as of Tuesday (March 6), was in a critical but stable condition.
McCaffrey attended the hospital the following day and it came as a surprise to Dan Smoker, Eli's father and Dan Smoker Snr.'s son, that a Panthers player had been an integral part of his father's rescue.
"They introduced themselves and I still hadn't pieced it together," Smoker said. "I can't say I'd recognize Christian without his football gear on. Around here, Valor Christian is a popular high school, and I knew that Ed McCaffrey had just taken over as head coach there. We were talking and they had mentioned that they went to Valor, and we were looking there because our son loves football as well."
McCaffrey suggested the events could lead to a "lifelong bond" between the two families. "It's such a … I don't know what you'd call it. Truly a blessing that we turned the corner at that exact moment and we could be there for him," he said.
"I don't know what would have happened… We were lucky to be at the right place at the right time."