NFL Player Turns Down $54,000 Payday to Kite-Surf With Family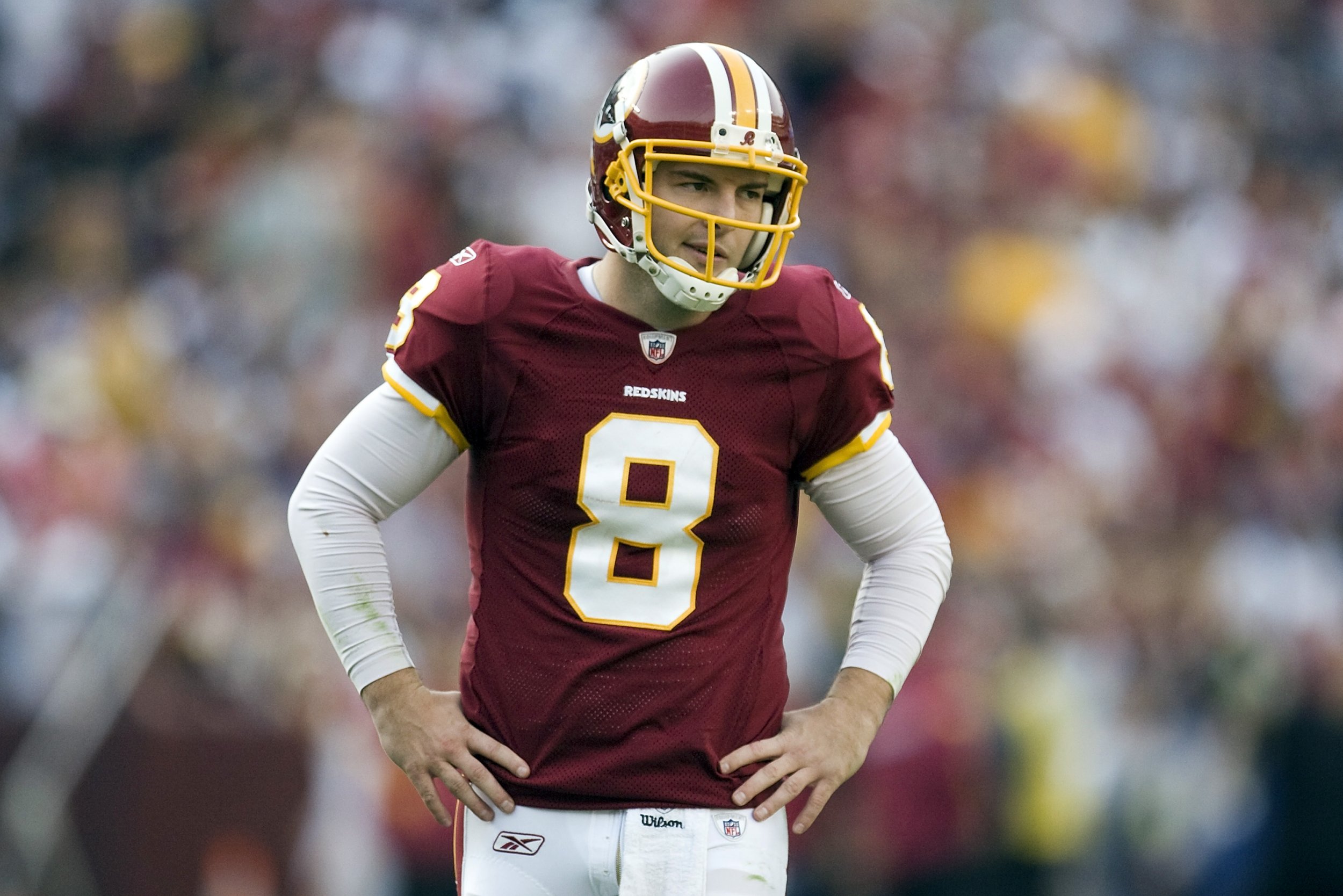 The Cleveland Browns are in desperate need of a quarterback: Johnny Manziel hurt his hamstring, Brian Hoyer hurt his shoulder, Connor Shaw is a mere rookie, and Rex Grossman is kite-surfing. Kite-surfing. With his family. In Palm Beach. Grossman is obviously busy.
Grossman was cut by the Browns during the preseason and was not signed to another team during this year's football season. The 34-year-old has 12 years of NFL experience and started for the Washington Redskins.
When the Browns found themselves in a quarterback pickle, they gave him a call to join the team for just a week. Grossman, however, told ESPN he has his entire family in town for the weekend, therefore he "couldn't work out logistics." Grossman then told Chris Russell at ESPN Radio that he has been kite-surfing in Palm Beach, Florida, during the same week the Browns were begging him to come play QB.
Kite-surfing with the fam is so important to the NFL veteran, in fact, that Grossman turned down reportedly almost $54,000 in pay. Eric Edholm at Yahoo Sports did the math: "Grossman would have been due—at the minimum—one-seventeenth of $910,000 for his week of work. That's $53,529.41 by our count for less than a full week's work, really six days from today through Sunday. Basically nine grand a day to hold a clipboard and say nice, encouraging things to Shaw."
After Grossman effectively cut the Browns, they signed a last-minute deal with Tyler Thigpen, a 30-year-old player with experience playing for the Minnesota Vikings, Kansas City Chiefs and Miami Dolphins.