An unnamed NFL player who claims he was sexually assaulted and harassed by a woman on a United Airlines flight in February is suing the airline for failing to protect him from the alleged assault.
The lawsuit filed Wednesday alleges that the unnamed player, identified in legal documents as John Doe 1, and another man on the flight, identified as John Doe 2, both described as African American, said they made several complaints to United Airlines flight attendants about the unwanted sexual advances made toward them by a middle-aged caucasian woman.
The unnamed player said the assault occurred on February 10 while he was a passenger on an overnight flight from Los Angeles to Newark, and was sitting on the same row as the woman, according to Bleacher Report's Master Tesfatsion.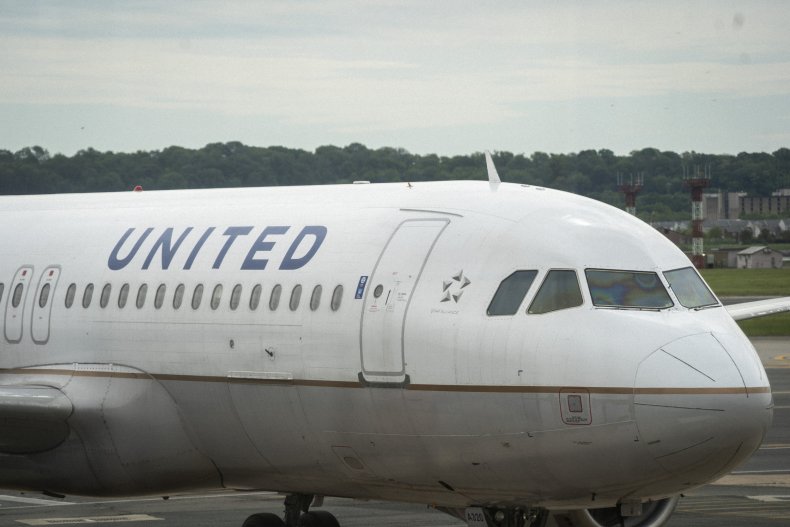 According to the report, John Doe 1 said the woman appeared to be intoxicated, and allegedly grabbed his genitals and removed the surgical mask he was wearing on the flight to protect against the spread of COVID-19.
The lawsuit claims that both John Doe 1 and John Doe 2 made four complaints against the woman before United Airlines flight attendants agreed to move her to another row away from them.
The unnamed NFL player has retained the services of Los Angeles personal injury attorney Darren Darwish and Benji Azizian, who specializes in various forms of litigation including cases involving personal injury, sexual harassment and discrimination.
On Wednesday, Darwish and Azizian released a statement which said United Airlines failed to act, which the attorneys said could have prevented any legal action.
The goal of the lawsuit, the attorneys said, is to "shine a light" that sexual assaults are being made towards men, as well as women.
"This is significant because assault is assault, regardless of the gender, race of physical attributes of the victim," the statement said.
This isn't the first time an athlete has had an incident with United Airlines personnel.
In 2018, former NBA player Eric Murdock filed a $10 million lawsuit alleging that he was race-baited by a white female flight attendant during a dispute over seating, and in 2014 United Airlines made news again with the airline lost pro golfer Rory McIlroy's golf clubs on a flight from Ireland to the U.S.
The clubs were eventually found and returned to McIlroy.
John Doe 1 and John Doe 2 are seeking unspecified and punitive damages for sexual assault, sexual battery, intentional infliction of emotional distress, and negligence.