Over 30 NFL Players Were Fined for Arm Wrestling in Las Vegas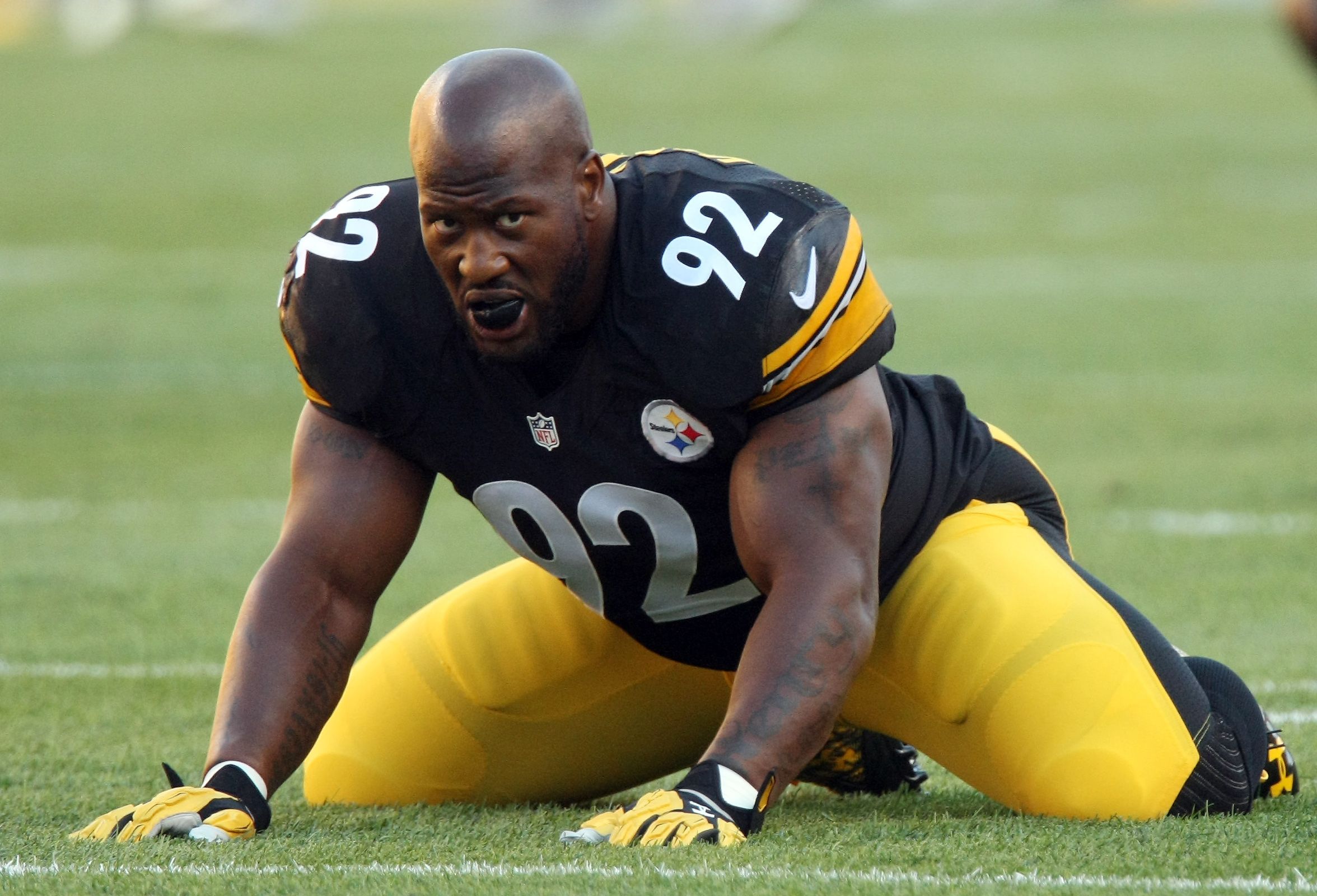 The NFL isn't going to host games in Las Vegas until the Oakland Raiders move there in 2020. But it seems Sin City doesn't want to wait that long to capitalize off the league's players.
Last week, over 30 notable players participated in a made-for-TV arm wrestling tournament at a nightclub in the MGM Grand Hotel & Casino. Like most professionals sports leagues, the NFL has strict rules prohibiting players from gambling—so strict, in fact, that players are prohibited even from making promotional appearances at gambling-related establishments. As a result, all of the players involved will be fined by the league pending an investigation, according to media reports Monday morning,
Related: How the Oakland Raiders can better acclimate to Las Vegas
Among the notable players involved were Pittsburgh Steelers linebacker James Harrison, Miami Dolphins wide receiver Kenny Stills, Oakland Raiders punter Marquette King and New England Patriots safety Patrick Chung. Retired running back Marshawn Lynch also participated in the event, which was split into heavyweight and lightweight divisions (in case you were wondering how a punter like King could compete against 275-pound linebacker like Harrison).
What's bizarre is that no one seemed to have any clue they were doing anything against league policy, and it's hard to blame them considering the event is scheduled to be broadcast on CBS. The NFL didn't seem to care.
"Had we been asked in advance if this was acceptable, we would have indicated that it was in direct violation of the gambling policy," Joe Lockhart, the NFL's executive vice president for communications and public affairs, told USA Today. "No one sought pre-approval."
Pro Football Arm Wrestling Championship organizer Alan Brickman, however, says that he did reach out to the league in advance of the event, telling USA Today that he was instructed by the NFL to make sure no gambling activities were visible during the broadcast.
Depending on what the league's investigation uncovers, it's possible the fines will be rescinded, but as of now the NFL seems to believe its conduct policy has been violated.
This isn't the first time the league has stepped in when a player or players have sought to participate in seemingly innocuous promotional events in Las Vegas. In 2015, then-Dallas Cowboys quarterback (and future CBS color commentator) Tony Romo was scheduled to appear at a fantasy football event at a convention center connected to the Venetian. The event was canceled after Romo and other players involved were told by the league that fines could be levied if they participated.
The NFL has a long reputation of cracking down on fun. The degree to which the league penalized and fined players for celebrating touchdowns drew so much criticism in 2016 that steps have been taken to loosen the restrictions on what is considered an excessive celebration.
What the arm wrestling incident has brought into focus is the fact that in three years, the No Fun League is going to set up shop in a city whose express purpose is to facilitate the exact types of jovial times it wants to restrict. Every hotel and casino in Las Vegas is going to want to book players for events, just like non-gambling establishments in other cities do with their team's players. The league will say the onus is going to be on the players to pre-approve appearances, but it should be on the NFL to either relax its policies or work with its players so they can participate in their new city's community without constantly having to worry whether they are violating league policy.
So what will happen when the Super Bowl inevitably comes to Las Vegas? How will the league possibly be able to keep its brand out of the casino industry then? After the news of the Raiders move broke, a Nevada brothel owner announced he was opening a Raiders-themed "sex palace" with player discounts. What will the league have to do if it ever has to confront a visiting team going on a sex escapade the day before they play the Raiders?
These are some of the questions the NFL will have to address before the Raiders move east in 2020. After all, it's the league and its owners who couldn't resist the dollar signs attached to having a franchise in Las Vegas. It should be up to them to make life in Sin City comfortable for its employees who will have to play there.
Over 30 NFL Players Were Fined for Arm Wrestling in Las Vegas | Sports