NFL Playoff, Division Title Scenarios For 5 Teams Entering This Weekend
The Kansas City Chiefs and New Orleans Saints both clinched 2020-21 NFL playoff spots with their wins last weekend. The Pittsburgh Steelers could have been a third team, but they fell from the unbeaten ranks.
There are three teams that can clinch playoff spots this weekend: Pittsburgh Steelers, Buffalo Bills and Green Bay Packers. Pittsburgh and Buffalo play each other Sunday night, and strangely both teams can still get in with one scenario.
A total of four teams can clinch division titles this weekend: Pittsburgh (AFC North), Kansas City (AFC West), Green Bay (NFC North) and New Orleans (NFC South).
Oddly enough, four teams have already been eliminated from playoff contention—all from the AFC: New York Jets (0-12), Jacksonville Jaguars (1-11), Cincinnati Bengals (2-9-1) and Los Angeles Chargers (3-0).
Strangely enough, all teams in the NFC East have losing records, and all are still in contention for the division title, which guarantees the winner a first-round home game. The other three teams likely will miss the playoffs. The NFC East looks like this: New York Giants (5-7), Washington Football Team (5-7), Philadelphia Eagles (3-8-1) and Dallas Cowboys (3-9).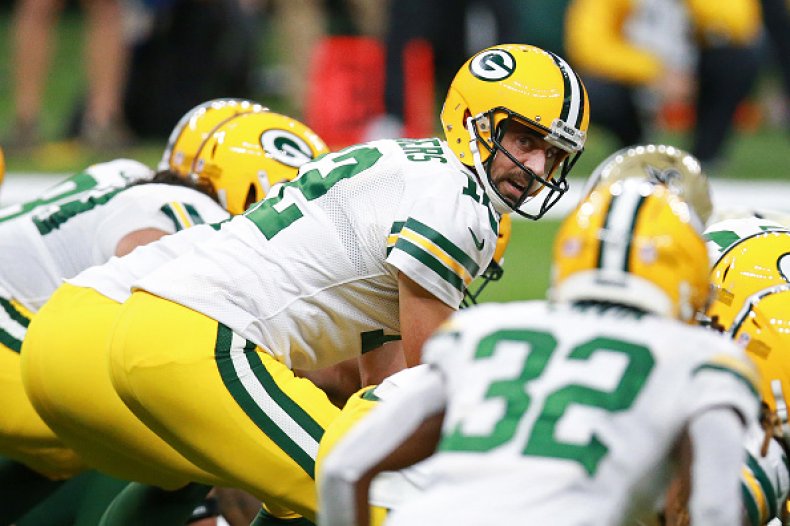 But this story is about who has a shot at making the playoffs and winning division titles this weekend. Here are the teams and their scenarios to get there.
BUFFALO BILLS (9-3)
Clinch Playoff Berth with:
Win vs. Pittsburgh, combined with losses by Baltimore, Miami, Las Vegas and New England (loss or tie by the Patriots)
KANSAS CITY CHIEFS (11-1) — Already clinched playoff spot
Clinch AFC West with:
Win or tie against Miami, OR
Las Vegas loses or ties
PITTSBURGH STEELERS (11-1)
Clinch Playoff Berth with:
A win over Buffalo, OR
A Las Vegas loss or tie, OR
A Miami loss or tie, OR
A Tennessee loss
Clinch AFC North with:
A win over Buffalo, combined with a Cleveland loss
GREEN BAY PACKERS (9-3)
Clinch Playoff Berth with:
A win over Detroit, combined with an Arizona loss or tie, OR
A win over Detroit, combined with a LA Rams loss or tie, OR
A win over Detroit, combined with a Seattle loss or tie, OR
A tie with Detroit, combined with an Arizona loss, OR
A tie with Detroit, combined with a LA Rams loss and Arizona tie, OR
A tie with Detroit, combined with a Seattle win or tie and an Arizona tie
Clinch NFC North with:
A win over Detroit, combined with a Minnesota loss or tie
A tie with Detroit, combined with a Minnesota loss
NEW ORLEANS SAINTS (10-2) — Already clinched playoff spot
Clinch NFC South with:
Win over Philadelphia, OR
A Tampa Bay loss, OR
New Orleans and Tampa Bay both tie
Week 14 schedule (all times ET)
Thursday (Dec. 10)
8:20 p.m. New England at LA Rams
Sunday (Dec. 13)
1 p.m. Houston at Chicago
1 p.m. Dallas at Cincinnati
1 p.m. Kansas City at Miami
1 p.m. Arizona at NY Giants
1 p.m. Minnesota at Tampa Bay
1 p.m. Denver at Carolina
1 p.m. Tennessee at Jacksonville
4:05 p.m. Indianapolis at Las Vegas
4:05 p.m. NY Jets at Seattle
4:25 p.m. Green Bay at Detroit
4:25 p.m. New Orleans at Philadelphia
4:25 p.m. Atlanta at LA Chargers
4:25 p.m. Washington at San Francisco
8:20 p.m. Pittsburgh at Buffalo
Monday (Dec. 14)
8:15 p.m. Baltimore at Cleveland