NFL Preseason: Where to Watch Kansas City Chiefs vs. Pittsburgh Steelers, TV Channel, Live Stream, Odds
Two teams high on optimism meet in Pittsburgh on Saturday, when the Steelers host the Kansas City Chiefs at Heinz Stadium.
Pittsburgh went 9-6 last season but missed the playoffs for the first time since 2013 as the off-field drama surrounding Le'Veon Bell and Antonio Brown threatened to unravel the franchise from the inside.
The duo left Pittsburgh in the offseason, with Bell moving to the New York Jets and Brown taking his off-field shenanigans to the Oakland Raiders.
Without them, the Steelers might have lost two Pro Bowl talents—but appear to have gained a lot in team spirit.
Pittsburgh got its preseason off to a winning start on Friday with 30-28 win over the Tampa Bay Buccaneers. Saturday's match against the Chiefs will be an emotional occasion, as it comes just days after Steelers' wide receiver coach Darryl Drake died suddenly at the age of 62.
"He was an amazing husband, father and grandfather, and it is difficult to put into words the grief our entire team is going through right now," Steelers head coach Mike Tomlin said of Drake, who had joined the organization in 2018.
The Chiefs also have cause for optimism as they enter the season as a 6/1 shot to win Super Bowl LIV, joint favorites along with the New England Patriots.
The Patriots beat the Chiefs in the AFC Championship Game last season on their way to lift the Vince Lombardi Trophy for the sixth time, but few would be surprised to see the Chiefs celebrating in Miami come February.
The early signs are promising, as Kansas City swatted the Cincinnati Bengals aside 38-17 on Saturday. Patrick Mahomes, the reigning MVP, played only one series but continued where he left off in January.
He completed all of his four passes for 66 yards and added 10 rushing yards before being withdrawn.
"I felt great," he told The Associated Press.
"To get out there, make some throws, get the guys kind of rolling," he said. "Run game, pass game, I thought it was a good drive to start everything off."
Here's everything you need to know ahead of Saturday.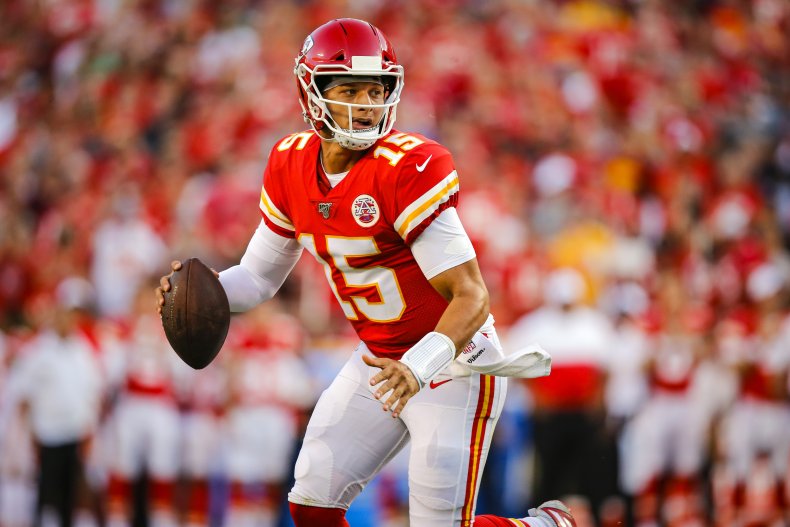 When and where is the game?
The Pittsburgh Steelers host the Kansas City Chiefs at Heinz Stadium in Pittsburgh, Pennsylvania.
Kick-off is scheduled for 7:30 p.m. ET on Saturday, August 17.
TV coverage
The game will be nationally broadcast by NFL Network, while CBS affiliates KCTV and KDKA will provide local coverage across Missouri and Pennsylvania, respectively.
Live stream
A live stream will be available via NFL Network online and on connected devices as well as via fuboTV.
Form
Kansas City Chiefs' first-year wide receiver Mecole Hardman seized his chance in Week 1 of preseason.
Hardman, the Chiefs' top draft pick this year, showed remarkable speed against the Cincinnati Bengals, taking a shovel pass 17 yards for a touchdown.
Mahomes completed all his four passes for 66 yards, while Chase Litton finished with 11-for-15 for 122 yards and two touchdowns.
Hardman wasn't the only rookie to impress in Week 1 of preseason, as first-year Steelers linebacker Devin Bush put up 10 tackles in the win against Tampa Bay.
Second-year wide receiver James Washington also shone, finishing with 84 yards on four receptions and a touchdown.
"I'm just making plays and doing whatever I can to help this team move down the field," he told AP.
With Ben Roethlisberger inactive, the Steelers rotated three quarterbacks, with Mason Rudolph being the pick of the crop. The third-round pick of the 2018 draft finished five-for-eight for 91 yards and two touchdowns.
Odds
According to Oddschecker, the Steelers are 22/25 favorite to win (-114 in moneyline terms), while the Chiefs are 103/100 outsiders.
The over/under bar for total points is set at 45.5.