NFL Prospect Nkemdiche in Stable Condition After Fall Through Hotel Window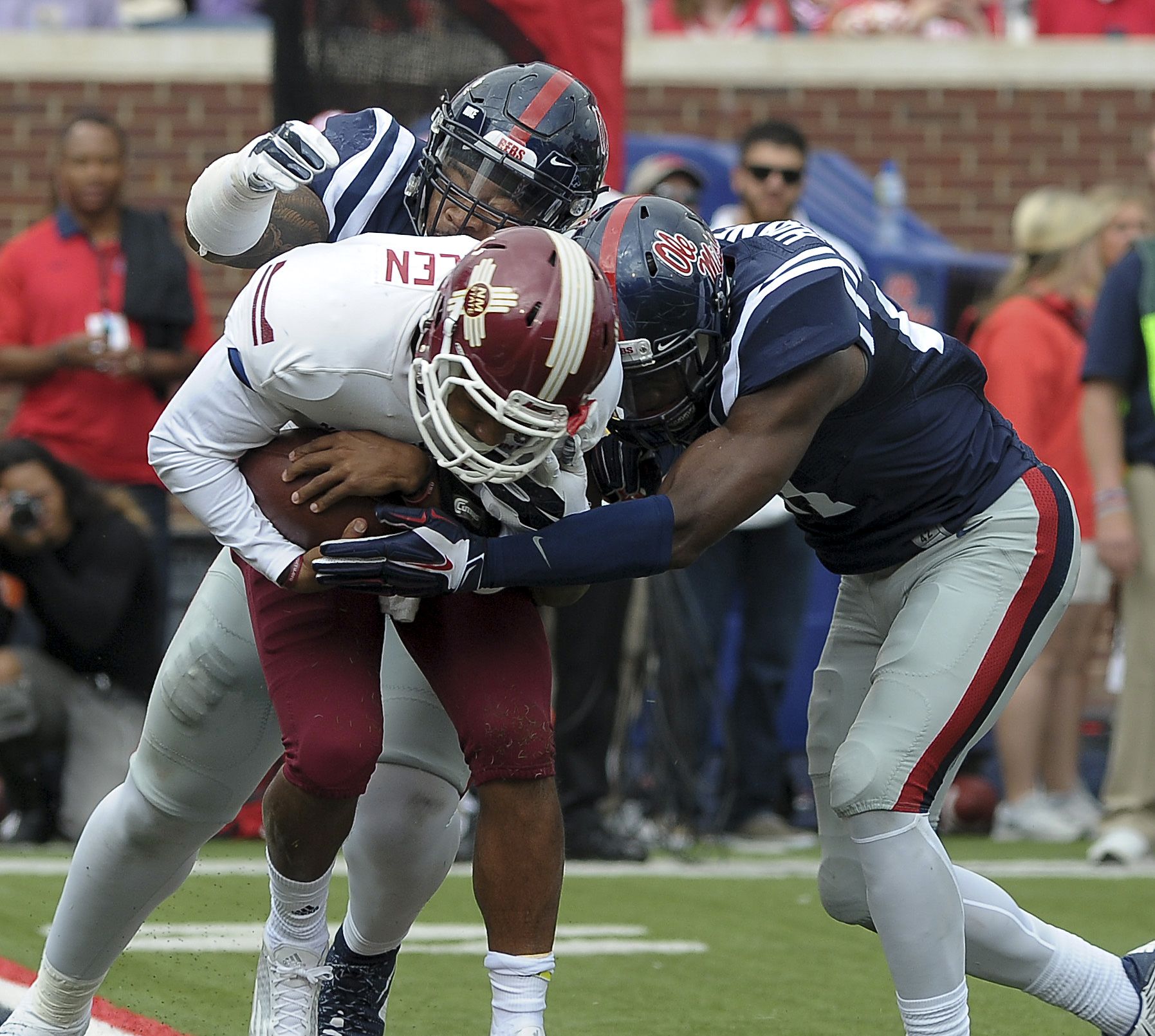 A top draft prospect in the National Football League (NFL) has been hospitalised following a fall from a fourth-floor hotel window, and is now in stable condition
Robert Nkemdiche, a 21-year-old defensive lineman at the University of Mississippi, was reported to have suffered cuts having dropped 15 feet. Atlanta police confirmed that a small amount of suspected marijuana had been found in his hotel room at the Grand Hyatt Atlanta. He has not been charged with any offense.
A behemoth at 6ft 4in and 296lb, Nkemdiche is widely predicted to be one of the first five college football players picked when the NFL convenes in its annual cherry-picking exercise in Chicago between April 28 and 30, 2016.
"It appears that the victim (Nkemdiche) broke the window and then walked approximately 15 feet and climbed over a wall and fell approximately 15 feet," a police statement read.
Nkemdiche, an Atlanta native, has a troubled recent history. In October 2014, the University of Mississippi, better known by the informal 'Ole Miss', was forced to respond to pictures circulating online showing Nkemdiche with a bong, a portable device used to smoke marijuana.
Denzel Nkemdiche, Robert's brother and team-mate at Ole Miss, was committed to hospital last month for an undisclosed reason.
Both brothers now appear likely to miss the Sugar Bowl, the end-of-season jamboree where Ole Miss will face Oklahoma State on January 1, 2016.
"We are still learning about the matter, but obviously Robert's well-being is our greatest concern," Hugh Freeze, the Ole Miss head coach, said in a statement.
Extracurricular skirmishes have not proven a barrier to NFL success in the past. Two weeks before the 2015 NFL-draft, Jameis Winston, eventually taken second by the Tampa Bay Buccaneers, was subject to a lawsuit filed by Erica Kinsman accusing the quarterback of "sexual battery, assault, false imprisonment, and intentional infliction of emotional distress arising out of forcible rape," while the two were students at Florida State University.
Winston, who was never charged by police and was cleared by FSU, has now filed a counterclaim for defamation.
Winston's legal troubles did not damage his draft stock, though NFL teams are known to place as high a value on character as on athletic ability when weighing up whether to grant a player what is invariably a multi million-dollar first-year contract.