NFL Rejected a 'Please Stand' Ad for Super Bowl, Veterans Group Says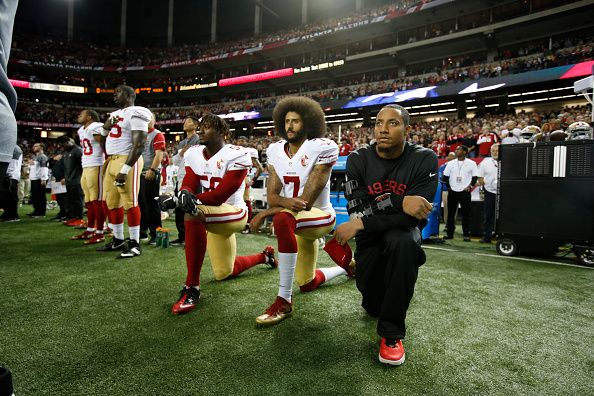 A veterans group is criticizing the National Football League for refusing to allow its advertisement encouraging players and fans to stand during the national anthem to air as part of the Super Bowl broadcast.
AMVets National Commander Marion Polk tweeted that the group will "not tolerate" the NFL's censorship. The TV ad shows three service members holding an American flag and the hashtag #PleaseStand.
"@AMVETSHQ will NOT tolerate the @NFL refusing #Veteran right to free speech. We fought for it!" Polk tweeted on Monday.
In an open letter to the NFL and Commissioner Robert Goodell, Polk accused the league of using veterans as "props" during its games.
"Mr. Goodell, veterans are good for more than just military flyovers, photo opportunities during halftime, or props to sell camouflage-style NFL apparel," Polk wrote.
"Our ad is neither a demand nor judgment upon those who choose to kneel during our National Anthem," Polk added. "It's a simple, polite request that represents the sentiment of our membership, particularly those whose missing or paralyzed limbs preclude standing."
AMVets was founded in 1944 and represents more than 250,000 U.S veterans, according to its website. It is also the oldest and largest veterans organization in the country.
The NFL has been involved in controversy over players refusing to stand during the national anthem in protest of police brutality and racism. The protests were started by a former San Francisco 49ers quarterback, Colin Kaepernick.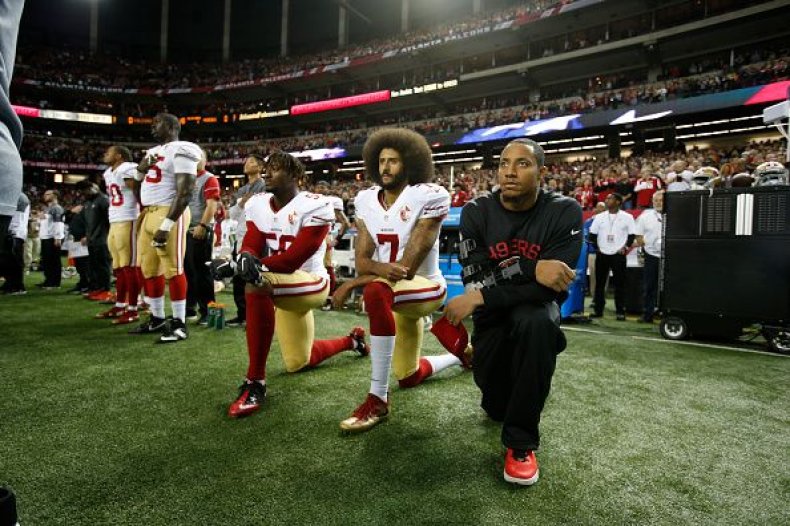 In a statement to Newsweek, the NFL said it received the ad last Wednesday with the tagline "Please Stand," and it suggested the group instead use, "Please Honor our Veterans." When that idea was declined, the league suggested using, "Please Stand for Our Veterans." The veterans organization then asked to include a hashtag in the ad, but the NFL said approval would not be provided in time for the game.
"The Super Bowl game program is designed for fans to commemorate and celebrate the game, players, teams and the Super Bowl. It's never been a place for advertising that could be considered by some as a political statement. The NFL has long supported the military and veterans and will again salute our service members in the Super Bowl with memorable on-field moments that will be televised as part of the game," the statement read.
President Donald Trump also got involved in the controversy, when he suggested in September that NFL owners should fire players who kneel during the anthem, which sparked additional protests.