NFL Releases Full 2020 Schedule, Including Prime Time, Thanksgiving Day and Night Games
The NFL released the full schedules for all 32 of its teams on Thursday night, creating excitement among fans that the possibility of a season could actually take place despite a global pandemic.
The season is scheduled to kick off on Thursday, Sept. 10, with the defending Super Bowl champion Kansas City Chiefs hosting the Houston Texans. The Sunday night game has the Los Angeles Rams opening their new stadium against the Dallas Cowboys, and the Monday night doubleheader has the Pittsburgh Steelers traveling to the New York Giants, followed by the Tennessee Titans at the Denver Broncos.
Full schedule of teams.
Other than those, the main matchup will be that first Sunday afternoon with the Tom Brady-led Tampa Bay Buccaneers going to Louisiana to face the Drew Brees-led New Orleans Saints. This will be the first of two scheduled matchups between Brady and Brees, who are two of the most prolific quarterbacks in league history.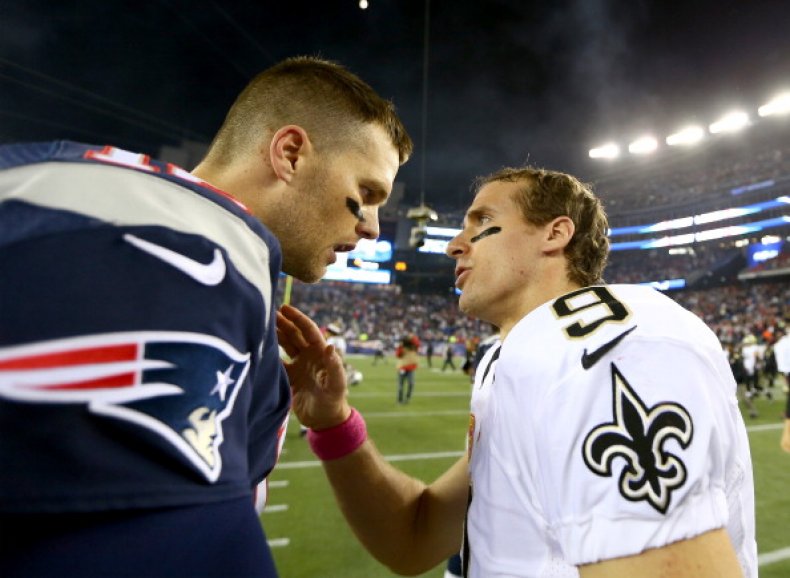 Here are the night games and Thanksgiving games on the 2020 NFL schedule:
Week 1
Thursday Night — Houston at Kansas City
Sunday Night — Dallas at LA Rams
Monday Night — Pittsburgh at NY Giants, Tennessee at Denver Brocos
Other top Sunday games — Tampa Bay at New Orleans
Week 2
Thursday Night — Cincinnati at Cleveland
Sunday Night — New England at Seattle
Monday Night — New Orleans at Las Vegas
Other top Sunday games — Baltimore at Houston
Week 3
Thursday Night — Miami at Jacksonville
Sunday Night — Green Bay at New Orleans
Monday Night — Kansas City at Baltimore
Other top Sunday games — Houston at Pittsburgh
Week 4
Thursday Night — Denver at NY Jets
Sunday Night — Philadelphia at San Francisco
Monday Night — Atlanta at Green Bay
Other top Sunday games — Baltimore at Washington
Week 5
Thursday Night — Tampa Bay at Chicago
Sunday Night — Minnesota at Seattle
Monday Night — LA Chargers at New Orleans
Other top Sunday games — NY Giants at Dallas
Week 6
Thursday Night — Kansas City at Buffalo
Sunday Night — LA Rams at San Francisco
Monday Night — Arizona at Dallas
Other top Sunday games — Green Bay at Tampa Bay
Week 7
Thursday Night — NY Giants at Philadelphia
Sunday Night — Tampa Bay at Las Vegas
Monday Night — Chicago at LA Rams
Other top Sunday games — Pittsburgh at Baltimore, Green Bay at Houston, San Francisco at New England
Week 8
Thursday Night — Atlanta at Carolina
Sunday Night — Dallas at Philadelphia
Monday Night — Tampa Bay at NY Giants
Other top Sunday games —San Francisco at Seattle, New England at Buffalo
Week 9
Thursday Night — Green Bay at San Francisco
Sunday Night — New Orleans at Tampa Bay
Monday Night — New England at NY Jets
Other top Sunday games — Pittsburgh at Dallas
Week 10
Thursday Night — Indianapolis at Tennessee
Sunday Night — Baltimore at New England
Monday Night — Minnesota at Chicago
Other top Sunday games — San Francisco at New Orleans, Seattle at LA Rams
Week 11
Thursday Night — Arizona at Seattle
Sunday Night — Kansas City at Las Vegas
Monday Night — LA Rams at Tampa Bay
Other top Sunday games — New England at Houston, Cincinnati at Washington
Week 12 (Thanksgiving Day Weekend)
Thursday Games — Houston at Detroit, Washington at Dallas, Baltimore at Pittsburgh
Sunday Night — Chicago at Green Bay
Monday Night — Seattle at Philadelphia
Other top Sunday games — Kansas City at Tampa Bay
Week 13
Thursday Night — Dallas at Baltimore
Sunday Night — Denver at Kansas City
Monday Night — Buffalo at San Francisco
Other top Sunday games — Cincinnati at Miami (Joe Burrow vs Tua), Philadelphia at Green Bay
Week 14
Thursday Night — New England at LA Rams
Sunday Night — Pittsburgh at Buffalo
Monday Night — Baltimore at Cleveland
Other top Sunday games — Minnesota at Tampa Bay
Week 15
Thursday Night — LA Chargers at Las Vegas
Sunday Night — San Francisco at Dallas
Monday Night — Pittsburgh at Cincinnati
Other top Sunday games — New England at Miami, Kansas City at New Orleans
Week 16
Friday Afternoon (Christmas Day) — Minnesota at New Orleans
Sunday Night — Tennessee at Green Bay
Monday Night — Buffalo at New England
Other top Sunday games — Philadelphia at Dallas
Week 17 (No night games, all Sunday afternoon)
Tennessee at Houston
Green Bay at Chicago