Every NFL Celebration That Has Drawn a Fine in 2016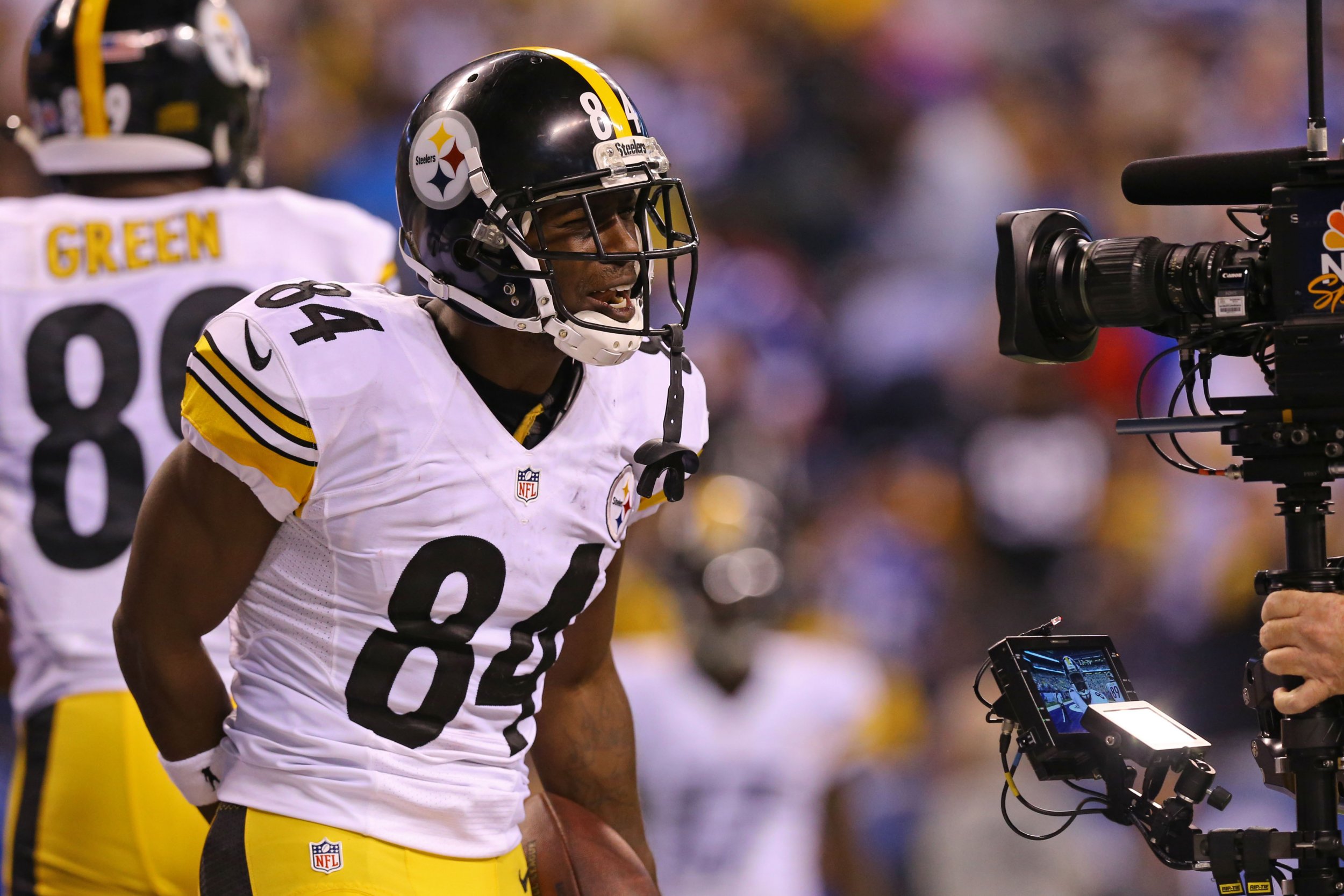 The NFL has been notoriously strict when it comes to regulating how its players choose to celebrate big plays, especially this season: Through 14 weeks, the league has fined players for excessive celebrations 18 times, up from seven fines that were doled out during the entire 2015 season. If a player even thinks about expressing himself following a big touchdown or a sack, it seems, he stands a good chance of being reprimanded by the league.
The fines have become so frequent that the NFL is considering changing the rules on celebrations. It was reported on Tuesday that during the offseason the Competition Committee—which is responsible for setting and in some cases amending the league's rules—will review a compilation of end zone celebrations in an effort to assess how they should be refereed going forward.
What will be included in this compilation? We're glad you asked. What follows is every celebration that has resulted in a fine in 2016. Some of the fines are understandable, like for Antonio Brown's pelvic thrusting, while some, like for the Vernon Davis jump shot that cost him more than $12,000, are bewildering.
Related: The NFL is going to play four regular season games in London next season
Antonio Brown thrusting in Week 1 (fined $9,115)
Twerking with robotic precision.
Trai Turner hopping up and down in Week 1 (fined $9,115)
"I didn't say anything to him. And I think he would have acted a little bit differently if I did say something," Turner said. "I was running over to the guys and it's just one of those things. I just have to deal with it now."
Michael Bennett hip thrusting after a sack in Week 1 (fined $9,115)
Here's Bennett explaining what he learned a month later:
Gerald McCoy dancing with teammates after a sack in Week 1 (fined $12,154)
With commentary from YouTube user bowlesmovement08K (skip to 2:15 for the actual play).
Josh Norman pretending to shoot a bow and arrow in Week 4 (fined $9,115)
Does mimicking a bow and arrow promote more violence than blows to the head, which often are penalized but not fined?
Terrelle Pryor post-TD chalk toss in Week 4 (fined $9,115)
A totally innocuous homage to LeBron James.
Victor Cruz and Odell Beckham choreographing celebration in Week 1 (fined $12,154 each)
Cruz scored, Beckham pretended to photograph him.
Chandler Jones dancing after a sack in Week 1 (fined $12,154)
Doing a little jig after a sack against his old team.
Kelvin Benjamin and Devin Funchess dancing together in Week 2 (fined $12,154 each)
Once again, don't dare celebrate with your teammates.
Jerick McKinnon crotch grab in Week 5 (fined $12,154)
The crotch grab, cousin to the pelvic thrust.
Vernon Davis shooting the ball through the goal posts in Week 6 (fined $12,154)
Players are allowed to spike the ball, why can't they shoot it through the goal posts? Who does this offend?
Owamagbe Odighizuwa pretending to take a picture in Week 7 (fined $12,154)
Just like his Giants teammates Odell Beckham Jr. and Victor Cruz, Odighizuwa was fined for pretending to take a picture after a touchdown.
Tajae Sharpe pretending to take a nap in Week 10 (fined $12,154)
Vulgar.
Le'Veon Bell and Antonio Brown dancing in Week 10 (Bell fined $12,154, Brown fined $24,309)
Score a touchdown, do a little dance, empty your wallet.
Marquette King flag dance in Week 13 (fined $12,154)
The Raiders punter was fined for celebrating with an official's penalty flag.
Antonio Brown's Week 4 pelvic thrust (fined $24,309)
More touchdowns, more pelvic thrusting from Brown.
In response to the uptick in penalties and fines, Browns wide receiver Andrew Hawkins in Week 5 mocked the NFL's celebration policy by pretending he was a robot after scoring a touchdown against the Patriots. Well done.
Thankfully, he was not fined.
Read more from Newsweek.com
- Struggling Los Angeles Rams fire head coach Jeff Fisher
- Secret to solving the NFL's ratings woes: show better games
- College football playoff got it all wrong, and that's all right