NFL Schedule Makers, TV Networks Are Likely Giddy About These QB Matchups if Tom Brady Goes to Tampa Bay
Tom Brady announced Tuesday morning he will not return to the New England Patriots next season, and the speculation of his next team has been whittled down to just a few teams. The top two contenders are the Los Angeles Chargers and Tampa Bay Buccaneers, who both reportedly have offered Brady around $30 million to play this season.
Both teams are ideally located in cities with great weather, both are in rather easy divisions with one stalwart at the top, and both need a quarterback who can take them to the next level. Brady has spent the last 20 seasons in New England, where he won six Super Bowl titles and took his team there three other times.
Brady is currently a prohibitive favorite to sign with the Buccaneers, who have a supporting cast similar to the Patriots, but a better overall receiving corps. The Buccaneers are shoring up their pass rush by placing the franchise tag on linebacker Shaquil Barrett, who led the league with 19.5 sacks last year. The Bucs also signed outside linebacker Jason Pierre-Paul to a 2-year deal worth $27 million, according to the Tampa Bay Times.
Furthermore, the Buccaneers have told quarterback Jameis Winston that he is free to look at free agency options while coach Bruce Arians has indicated the team is all-in on trying to lure Brady.
Brady would have two bonafide wide receivers with Mike Evans and Chris Godwin, two solid tight ends with O.J. Howard and Cameron Brate, and the rest of an offensive unit that went 7-9 last season despite Winston throwing 30 interceptions.
Then there's the new division Brady would join—the NFC South. There's much milder winter weather in Tampa Bay than New England, and there's a division of teams that starts with the New Orleans Saints, who have top-tier talent from quarterback Drew Brees to his arsenal of offensive weapons. The Atlanta Falcons and Carolina Panthers have had issues the last two seasons.
There's the schedule of teams visiting Raymond James Stadium in Tampa that will have TV executive clamoring to get on their docket, for at least one time.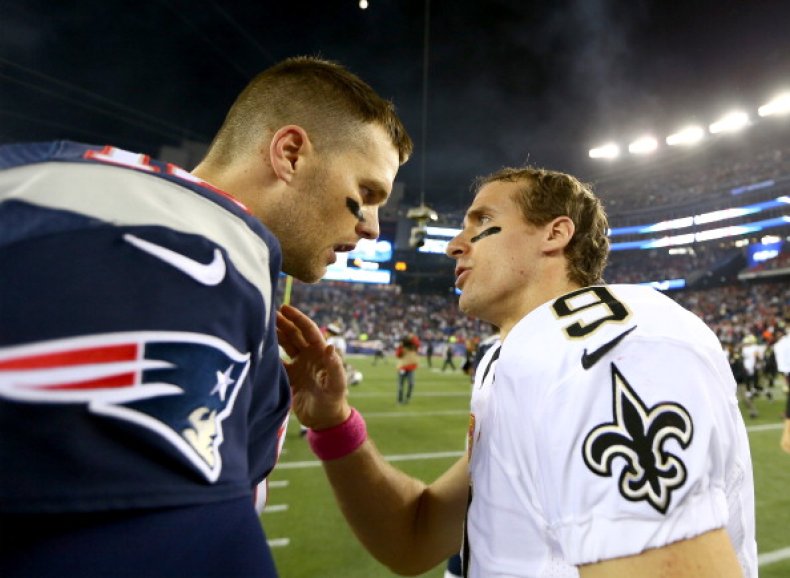 The exact schedules are not yet set, but the home and away opponents have been made known. Here are the head-to-head matchups Brady would see in a Tampa Bay uniform if he signs with the Buccaneers:
Tom Brady vs. Drew Brees (twice)
By virtue of playing in the same division, and barring injury, Brady and Brees could face each other twice in one regular season, with both games meaningful as they go toward who wins the division. Brady and Brees are among the top five in most career statistical passing categories, and you might be hard-pressed to find such an intriguing matchup of two quarterbacks once in a season, much less twice. There's a possibility they could meet a third time in the playoffs, now that the NFL's new collective bargaining agreement will allow one more team from each conference in the playoffs. Plus, Brees just signed a 2-year deal worth $50 million to stay with the Saints.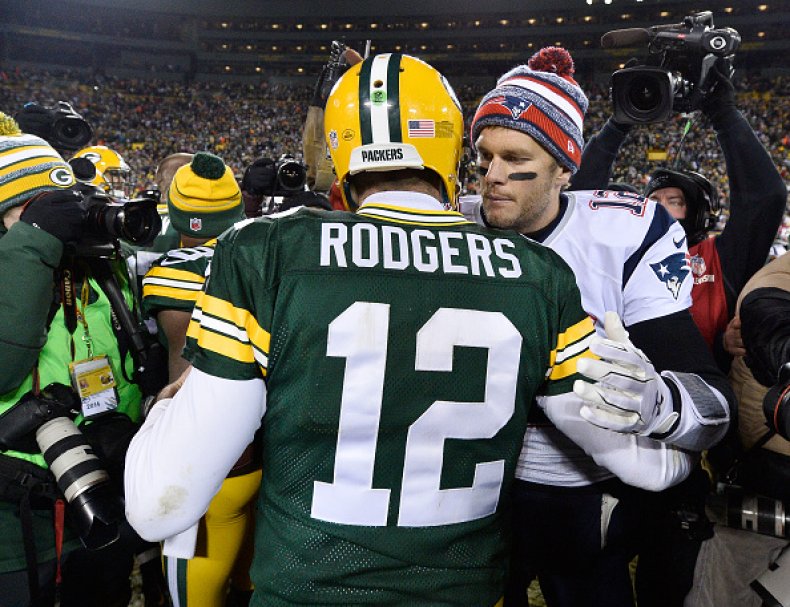 Tom Brady vs. Aaron Rodgers
The Green Bay Packers are scheduled to visit the Buccaneers in the 2020 season, and a Brady-Rodgers matchup in the NFC could certainly qualify as a "Game of the Week" for any of the networks, from Fox to NBC's Sunday Night Football or ESPN's Monday Night Football. Don't think that matchup will not be promoted heavily.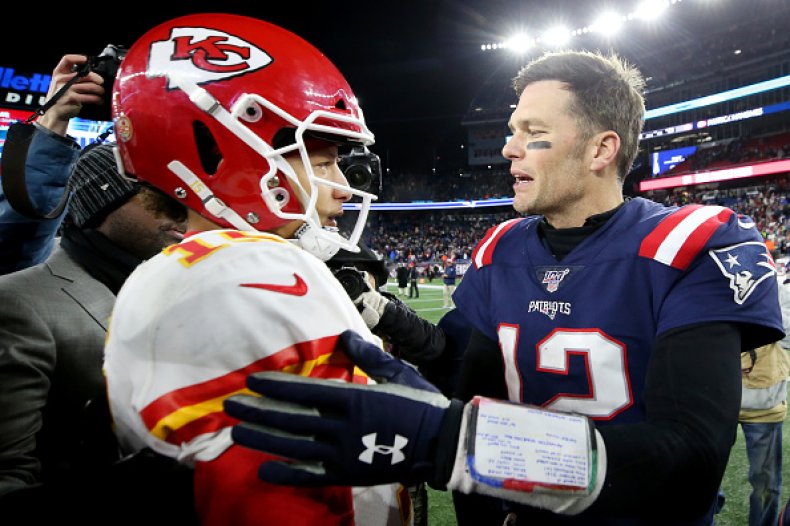 Tom Brady vs. Patrick Mahomes
Mr. Super Bowl versus the reigning Super Bowl MVP? Seriously? In Tampa? The schedule works out perfectly so that the Chiefs will visit Tampa Bay in 2020. The Chiefs and Patriots missed out on a playoff meeting in 2019, and Brady might want to get revenge for his regular-season loss to the Chiefs last year.
Tom Brady vs. Matt Ryan
Ok, this might not be as marquee as the above matchups, but Ryan and Brady could face each other twice in 2020 as divisional foes. The last time they met was in Super Bowl 51, where Ryan guided the Atlanta Falcons to a 28-3 lead, only to see the Patriots storm back and win the game, 34-28, in overtime. The Falcons might want payback in this NFC South tilt.
Other matchups on the 2020 schedule:
Brady vs. Marcus Mariota — It's Brady playing in Las Vegas more than the matchup
Brady vs. Kirk Cousins — The Minnesota Vikings also visit Tampa this season
Brady vs. Jared Goff — The Los Angeles Rams also visit Tampa, seeking revenge in 2020
Brady vs. Daniel Jones — Brady's only trip to New York could be his final shot to beat the Giants