The NFL cannot mandate COVID-19 vaccines for their players, but that wouldn't stop ESPN's Stephen A Smith from trying to do so.
The "First Take" commentator shared why he would push as hard as possible for NFL players to get their shots if he were Roger Goodell in a video that went viral on Twitter on Tuesday.
More than 93 percent of NFL players are vaccinated as Week 1 is set to kick off with the Dallas Cowboys vs. Tampa Bay Buccaneers game Thursday. The league has reportedly proposed a vaccine mandate for its players, which the NFL Players Association declined last month.
"Coaches, staff, other folks employed by the leagues have to be vaccinated. The only people that it's not mandated for are the players because they have a union ... that's protecting them from what?" Smith said. "Because I've got news for you, you ain't protecting them and you ain't protecting [the fans]."
The league has loosened restrictions for fully vaccinated players but has ramped up protocols against those who are not. Unvaccinated players are tested daily and must bring back a negative result before entering a facility and are subject to mandatory five-day quarantines if they come in close contact with someone who tested positive. Vaccinated players are tested weekly and do not need to quarantine if they are a close contact.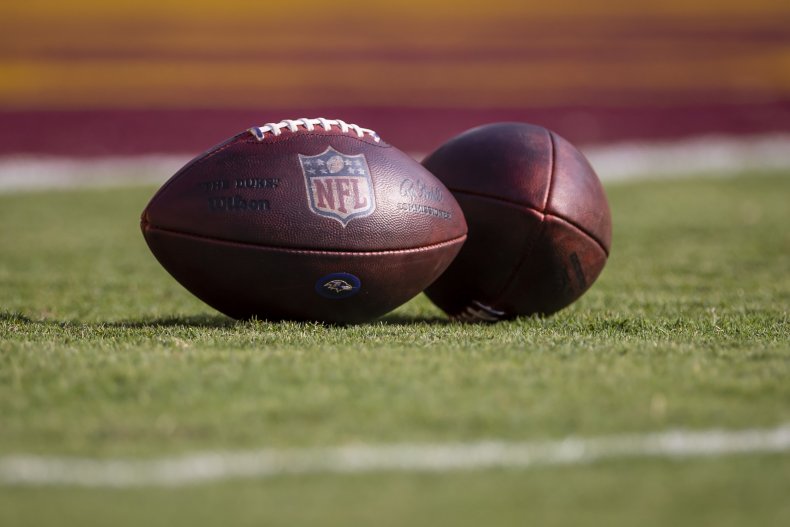 Unvaccinated players who violate protocols — such as mask mandates or by taking private transportation to games — can be fined $14,650 for a first offense or even cause their team's game to be forfeited if an outbreak among unjabbed players causes a game's cancellation.
Aside from taking issue with the NFLPA's stance against a mandate, Smith also called out the hypocrisy that has been spewed from players that getting jabbed is a private and personal decision.
"If you end up testing positive, you can have an effect on somebody else," Smith said. "The NFL is a private industry. ... I think it's shameful when athletes talk about 'it's a private matter.' It is not a private matter, because it affects anyone who is standing right next to you."
In lieu of the vaccine mandate, the NFLPA has been advocating for daily testing for all players, not just those who are fully vaccinated. JC Tretter, the NFLPA president and Cleveland Browns center, cited the recent outbreak among the Tennessee Titans as grounds for more robust testing in a letter shared on the NFLPA website Tuesday.
The Titans had a 97-percent vaccination rate yet lost 14 players, including quarterback Ryan Tannehill, to positive COVID tests before their third preseason game against the Chicago Bears.
"It's not hard to realize how devastating [a Titans-like outbreak] would be during the regular season," Tretter wrote. "Yet, incidents like this have flown under the radar because players missing training camp or practice isn't big news. That will not be the case moving forward, and a few teams are already without, or at risk of being without, key starters entering opening weekend."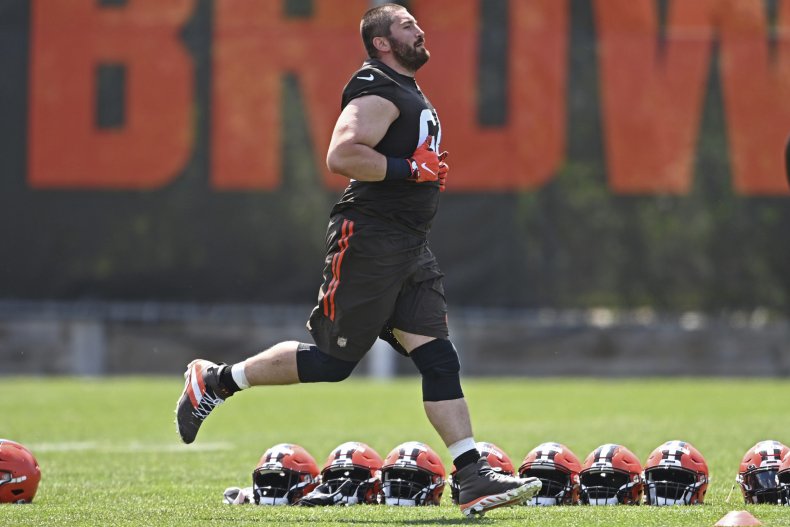 Tretter also said 2021 could be more difficult than the 2020 season — which was played without access to a vaccine — if the NFL's testing regimen remains.
"We have been warned by our experts that, because of our current testing cadence, we are at risk of more missed games this season than last season," Tretter wrote. "If we continue to go down this path, I need everyone in the football community to be aware of what lies ahead."
Uncommon Knowledge
Newsweek is committed to challenging conventional wisdom and finding connections in the search for common ground.
Newsweek is committed to challenging conventional wisdom and finding connections in the search for common ground.