NFL Star Cam Newton's Car Accident Causes Back Fractures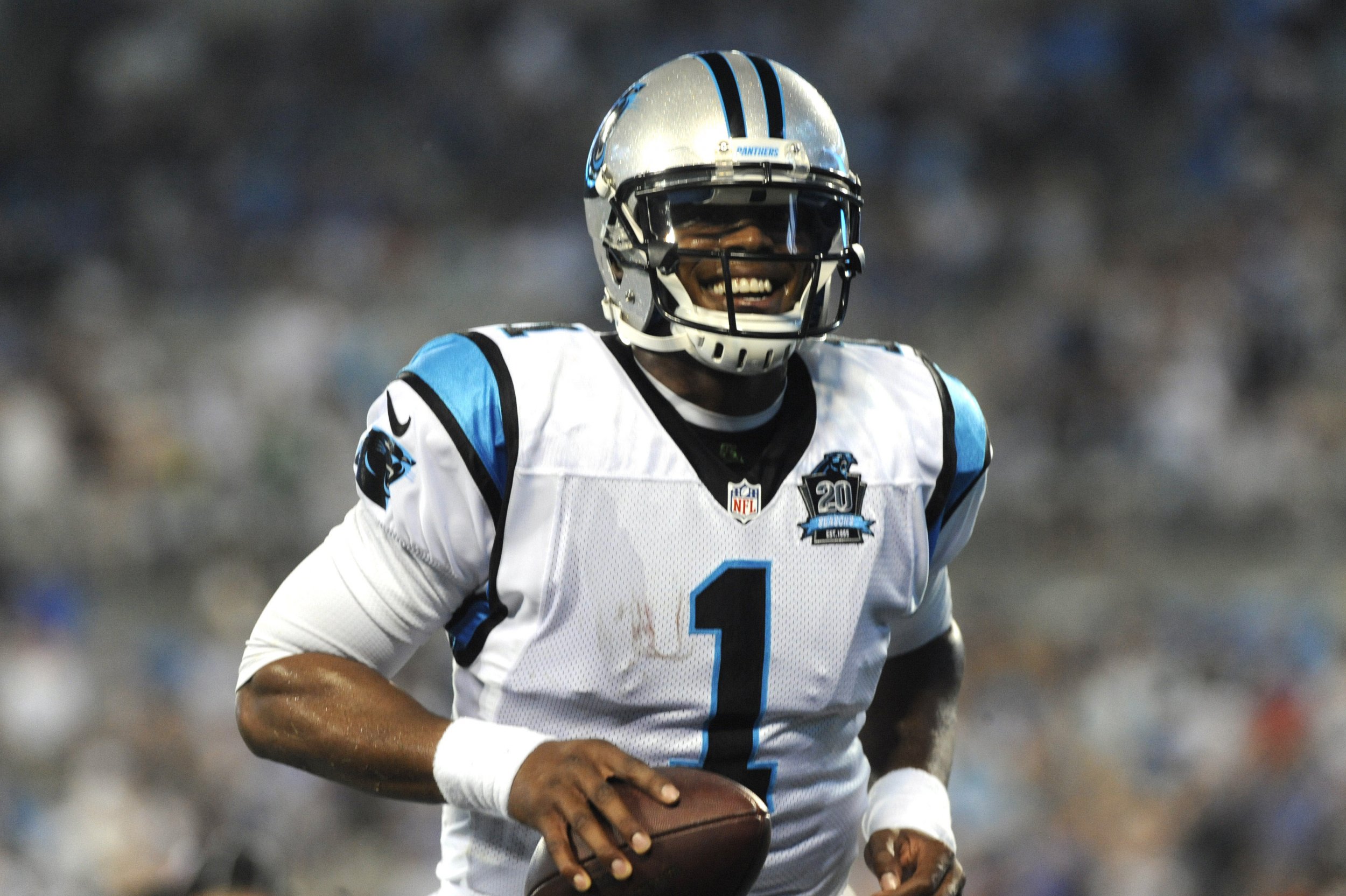 Carolina Panthers quarterback Cam Newton was in a car accident Tuesday involving another driver in Charlotte, North Carolina. Newton's truck was overturned and he was rushed to the hospital, where it was determined he had fractured his lower back in two places. The other driver, Nestor Pellot Jr., also experienced non-life-threatening injuries.
Neither of the drivers was charged in the crash. The intersection where the crash occurred has become "one of Charlotte's most hazardous intersections," reports The Charlotte Observer. It is the fourth most common location of crashes in the city.
"Right now we have thought about Cam's well-being, and we understand there was someone else in the other car who was injured. We just hope that they're all OK," a Panthers representative told ESPN this morning. Dave Gettleman, general manager of the team, told ESPN, "I'm just thankful he was wearing a seat belt and everything involved is all right." Newton, 25, has been with the Panthers for four seasons.
It is unclear if Newton will play this weekend in a game against Tampa Bay. The team has not publicly announced a decision and told the Observer his playing availability was listed as "day-to-day," though one sports doctor told the newspaper it is "highly unlikely" that Newton will play. Tony Romo, a Dallas Cowboys quarterback, suffered a similar injury this year but missed only one game.